Last Updated on May 15, 2021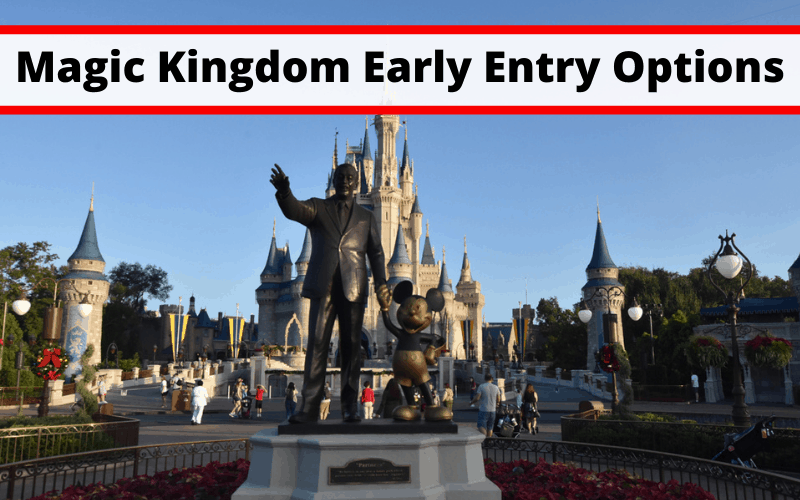 While planning your once in a lifetime vacation, or annual pilgrimage to Disney World, the first thing everyone says to study is the opening hours. Plan your time around the open hours. Make sure to be there before opening. But what if you could get in the park before it opens? Legally, I mean. We aren't that kind of website.
Note – many of these options have changed due to Covid-19 regulations. Disney has promised to bring them all back as soon as they can and we pleasantly await the news.
This post may contain affiliate links.
To which I earn a small commission, at zero cost to you!
Find more info in our
Privacy Policy
.
How is Magic Kingdom Early Entry Possible?
It's true. There are 3 very simple ways that you and your group can get into the park before the general public. Like most things Disney, these things need to be planned for, you can't just roll up on Disney and ask nicely. Oh if only that worked.
Not only is it possible to get in early at the Most Magical Place on Earth, but it's fairly simple to do it. Getting into the Magic Kingdom is a huge advantage in your day and we habitually recommend it in one form or another. Not only will you be able to shop before anyone else has had the chance to rummage the stores, but you can experience some of the top attractions before anyone else has even stepped foot into the Park.
As mentioned, there are 3 main ways to get into Magic Kingdom early; Early Magic Hours (EMH), which is given to all Disney resort guests; Early Morning Magic (EMHM, which must be purchased on top of your Park ticket and is available to anyone willing to pay; and Pre-Park opening breakfast reservations. Both EMH and EMM are subject to specific dates but breakfast depends on your planning style.
Early Magic Hours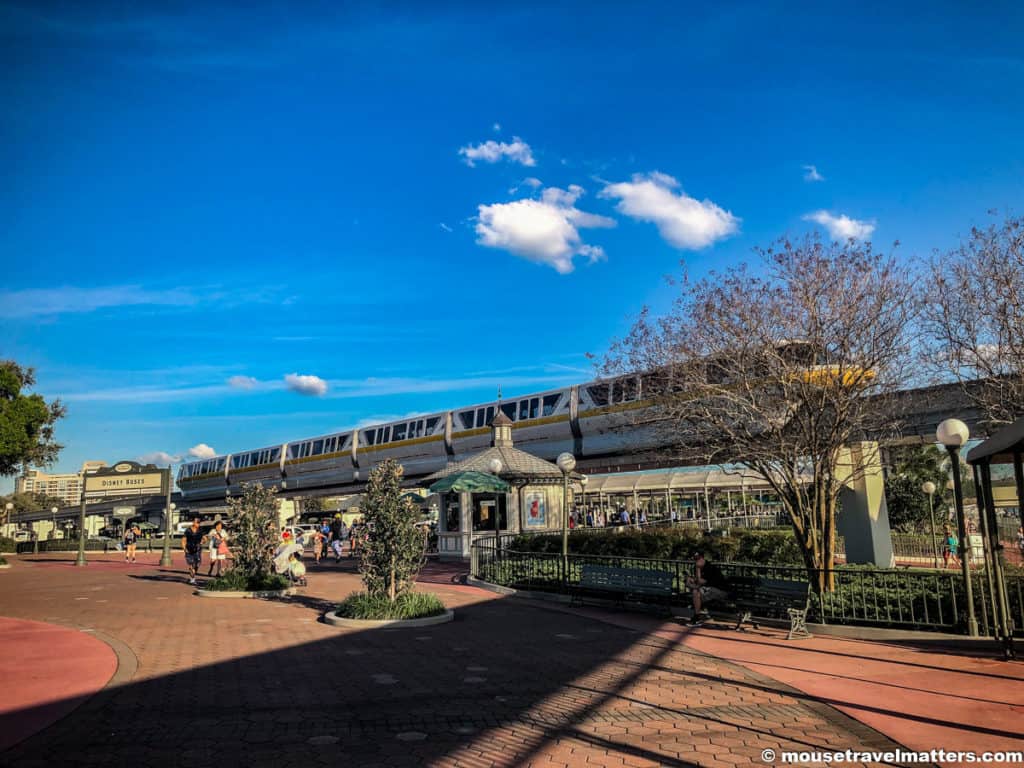 The most common way to enter the Parks early is by using the complimentary system Early Magic Hours. This is given to every Disney resort guest and they are welcome to use it or not, as they see fit. There is no limit as to how many EMH parks a guest enters during their vacation and there is no reservation system so no one truly knows how many guests plan on using this extra time until they check in.
Each of the Walt Disney World parks has EMH, and they often have a rotating schedule. Early Magic Hours is also only available on certain days of the week, and one park at a time. This has the obvious disadvantage of pooling all interested guests into the same park. Not all Walt Disney World attractions are available during Extra Magic Hours either.
Disney World also has a program called Evening Magic Hours, all under the umbrella statement of "Extra Magic Hours". Evening Magic Hours works the same way as Early Magic Hours, except its after park closing.
Who should use EMH?
People who will take full advantage of their Park Hopper tickets
Late risers who don't want to be at the parks for rope drop, but want to arrive later to use Evening EMH (with or without Park Hopper tickets).
Guests visiting shortly after a new land opens. When Disney opens up a new land or a highly anticipated attraction, it isn't unusual for them to extend Extra Magic Hours to a daily basis for several weeks. You can see this with the EEMH (Extra Extra Magic Hours) for Star Wars: Galaxy's Edge). Hollywood Studios is offering EEMH from 6 am-9 am every day for 2 months. Luckily, EEMH is only available for onsite guests and not Good Neighbor hotels.
Early Morning Magic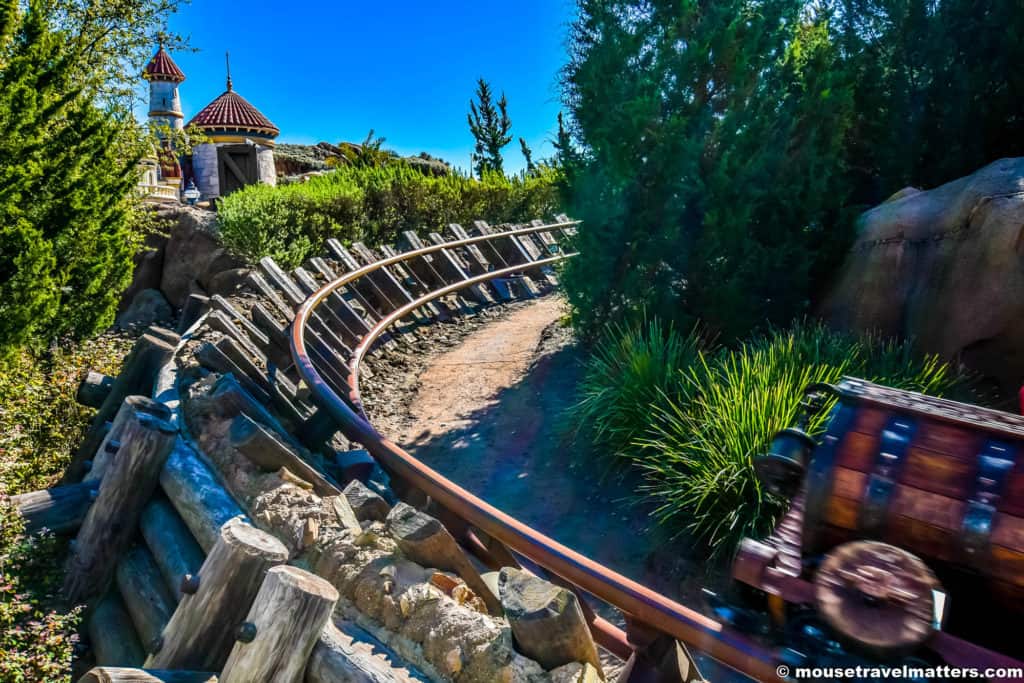 Considering the crowds at EMH parks can get a little busy, a little earlier in the day, there is a paid-for option. Early Morning Magic is a hard ticket event where guests with existing Park tickets are able to enter the park a few hours before the general entrance and experience the most popular Land without all the madness. Early Morning Magic is never hosted on the same day as Early Magic Hours and is reserved only for Hollywood Studios and Magic Kingdom.
Magic Kingdom Early Morning Magic allows guests exclusive access to Fantasyland, the first place most guests when they enter the parks. They are also given free breakfast at Cosmic Ray's until 10 am.
Pro Tip: Arrive for breakfast closer to 9:30 am. This allows for plenty of solo rides, maximizing your EMM time, while not forfeiting your free and included breakfast.
Pre-Park Opening Breakfast Reservations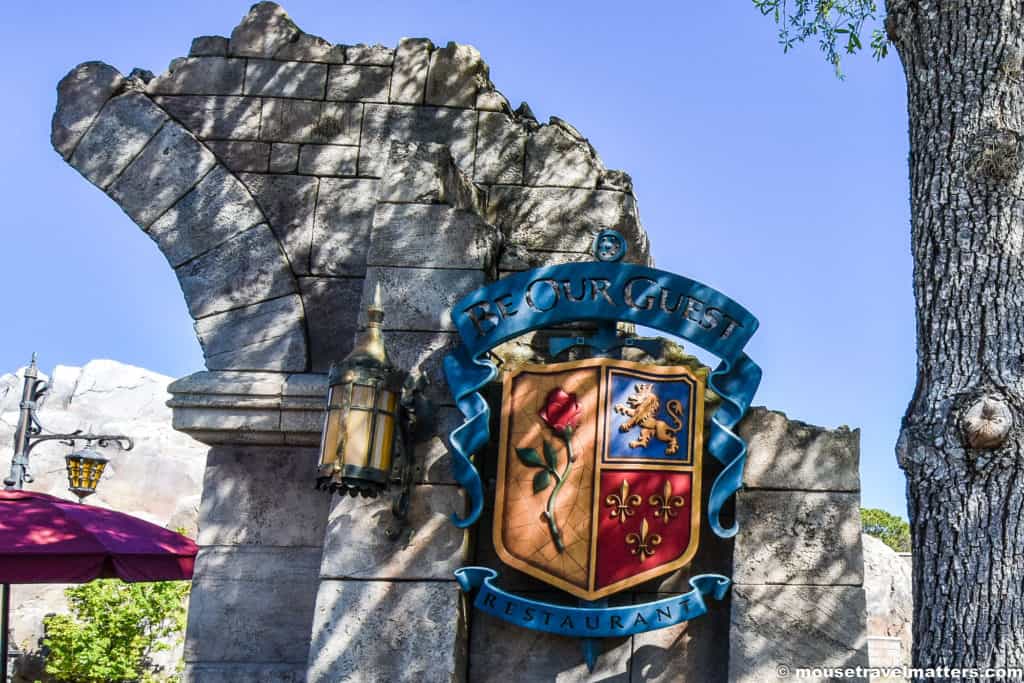 While pre-park opening reservations don't come at an added price, they are harder to get. And these reservations during EMH negate the point of early entrance, so it is best to plan these on non-EMH and non-EMM days. There are 3 restaurants at Magic Kingdom that have pre-park opening reservation timings available; Plaza restaurant, Cinderella's Royal Table, and Be Our Guest.
Each of these breakfast reservations will give you access to the parks up to an hour before they open. Be Our Guest is a fancy quick service restaurant so you will get in and out fairly quickly and have the rest of your time to wait in line for Seven Dwarfs Mine Train or a Meet and Greet with a princess.
How will you plan your morning?
With all this new found information, how will you plan your next norming at the parks; Early Magic Hours, Early Morning Magic or Pre-Park opening Breakfast reservations.
You May Also Like…