Last Updated on July 26, 2020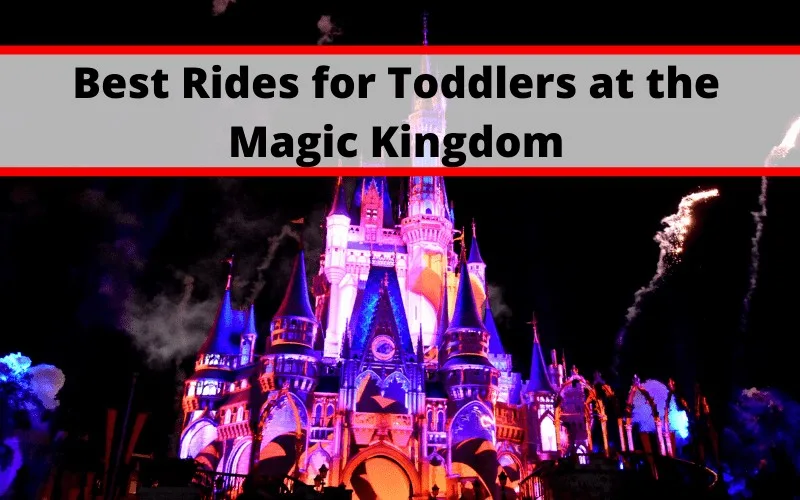 Toddlers are one of the best age groups to take to Disney World. There are plenty of attractions and rides to make this the best vacation ever. In this post, we discuss the best rides for toddlers at the Magic Kingdom. None of the rides or attractions on this page have height requirements.
This post may contain affiliate links.
To which I earn a small commission, at zero cost to you!
Find more info in our
Privacy Policy
.
It goes without saying that the Magic Kingdom is the best park for toddlers. There are so many rides and shows that don't require a height limit and are gentle enough that even the timidest of toddlers have nothing to worry about.
Best Rides at the Magic Kingdom for Toddlers and Preschoolers
When it comes to the best rides at the Magic Kingdom for toddlers under 48 inches, Disney doesn't let you down. There are a whopping 15 rides at the Magic Kingdom that don't have height requirements.
Of them, here are the top ten rides at magic kingdom for toddlers
Buzz Lightyear's Space Ranger Spin
Children love to be included and doing Disney is no different. Instead of sitting back and watching the ride happen, they get to participate.
This is also a great ride for small families since you can easily fit two adults and a small child together.
There are so many things in your "space ship" to touch, and that actually react – turning around and shooting at Zurg – that your kids won't even care that the ride is dark.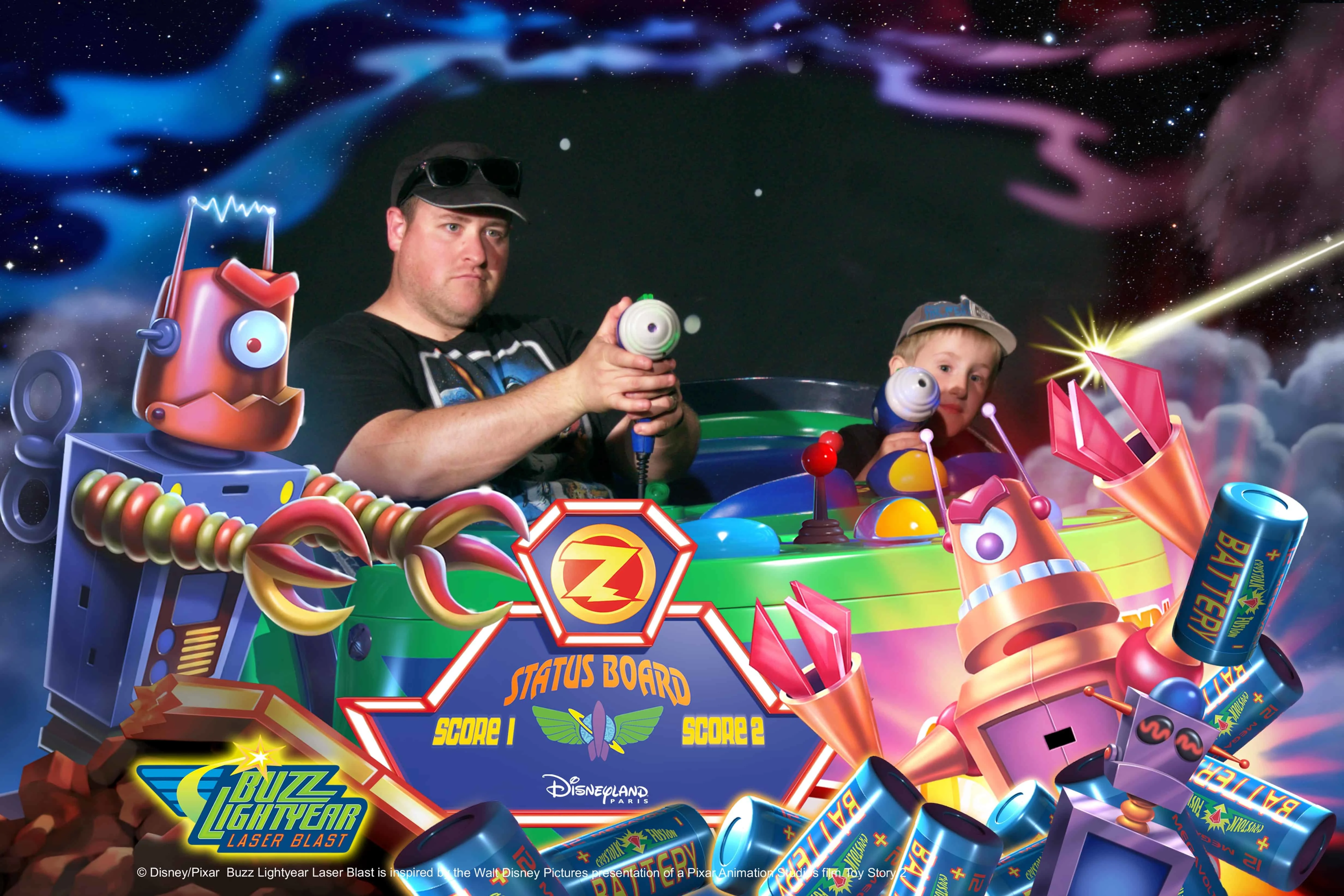 Dumbo the Flying Elephant
Another ride where the kids get to "participate", Dumbo the flying elephant allows the children to decide how high or low they want to ride, and how quickly they can go between the two.
Dumbo is a gentle ride that children of all ages are able to enjoy and the views of the park are incredible. This is one of the best Disney rides for preschoolers.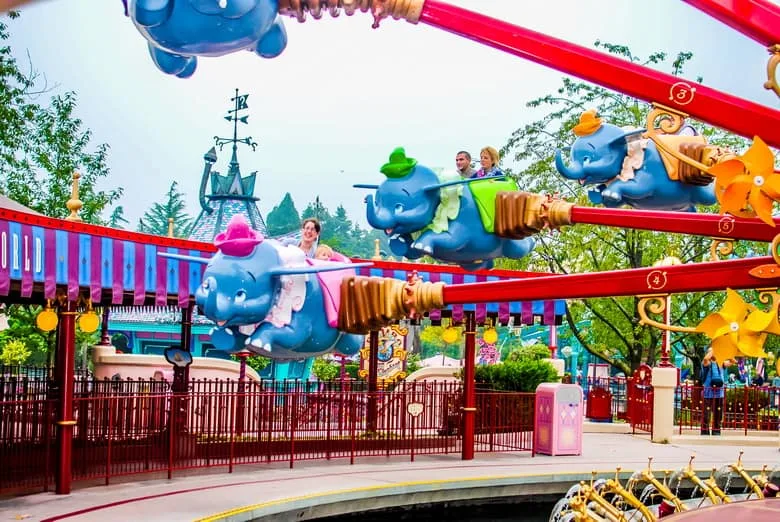 Prince Charming Regal Carrousel
One of the most elaborate and beautiful merry-go-rounds you'll ever have the pleasure of seeing, especially when its lights are on. There are eighteen hand-painted scenes that tell the story of Cinderella on the wooden canopy that covers this attraction. This 2-minute ride is perfect for young children. This is considered a minor attraction but it is a bit slow-loading so there may be a line.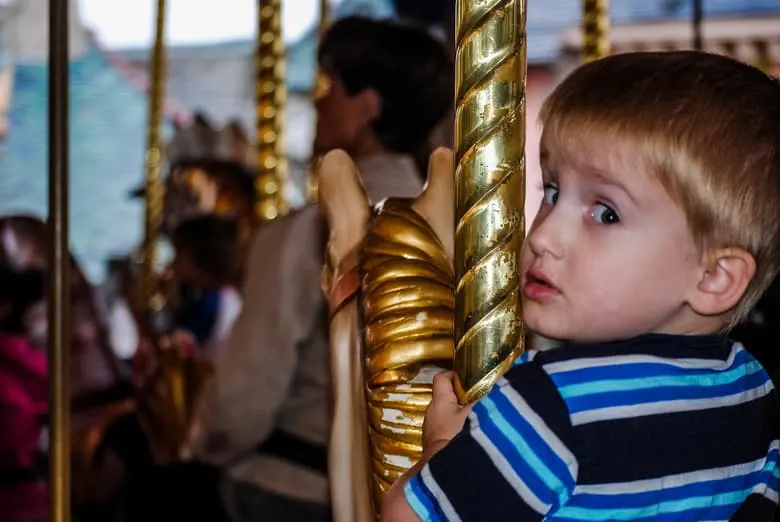 Mickey's PhilharMagic
Mickey's PhilharMagic is a 12-minute-long show featuring 3D effects, scents, and water, as well as a number of characters from Disney movies. Despite Mickey Mouse being the title-bearing character, it is Donald Duck who stars in the show. It is shown on the largest purpose-built 3D screen ever made, at 150 feet wide.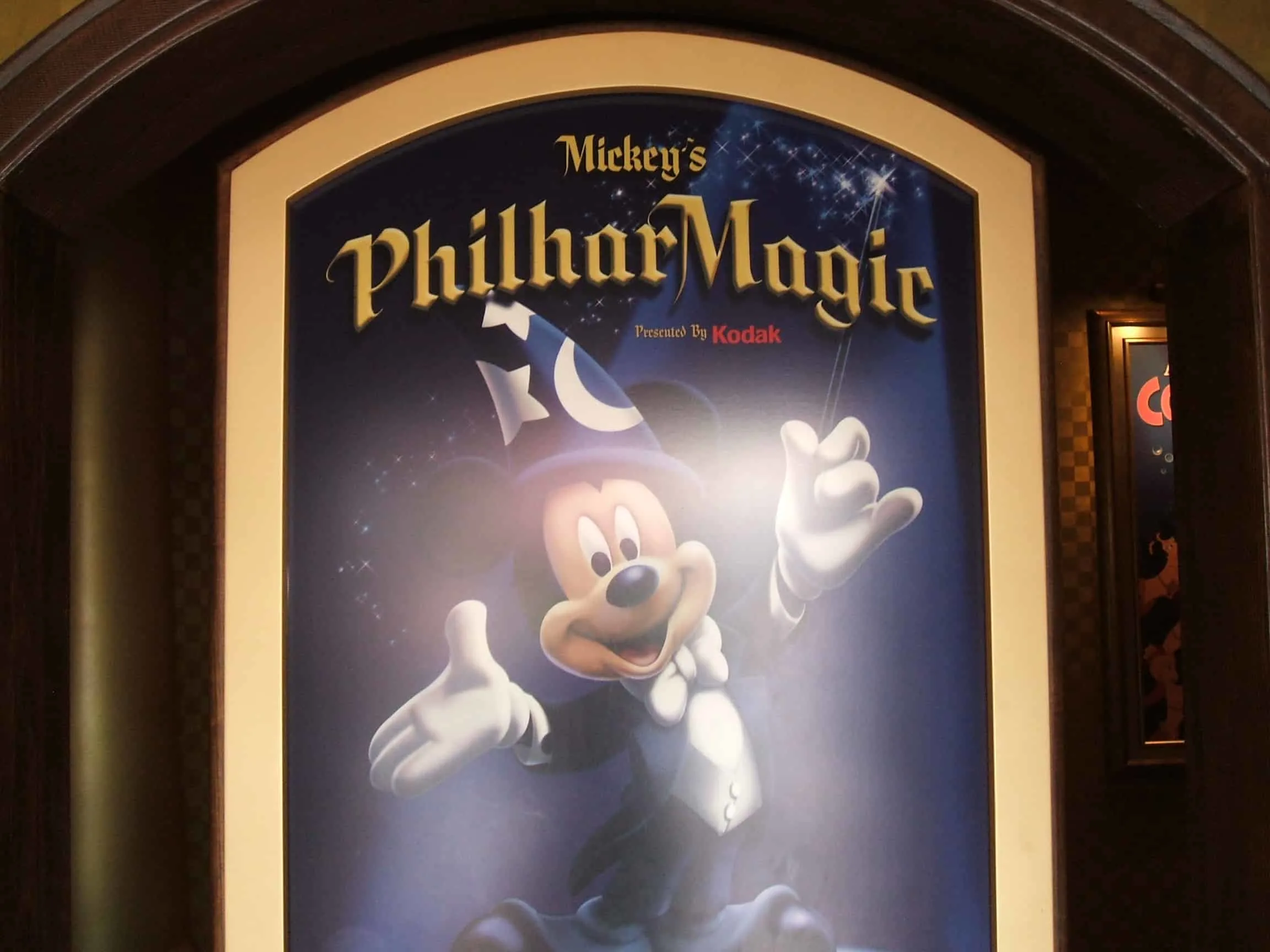 Walt Disney's Enchanted Tiki Room
The Tiki Room shows happens all around you, with birds, flowers, and totems animating the ceiling and the walls. Animatronic birds sing from the rafters and the shows catchy tune will have them singing along in no time.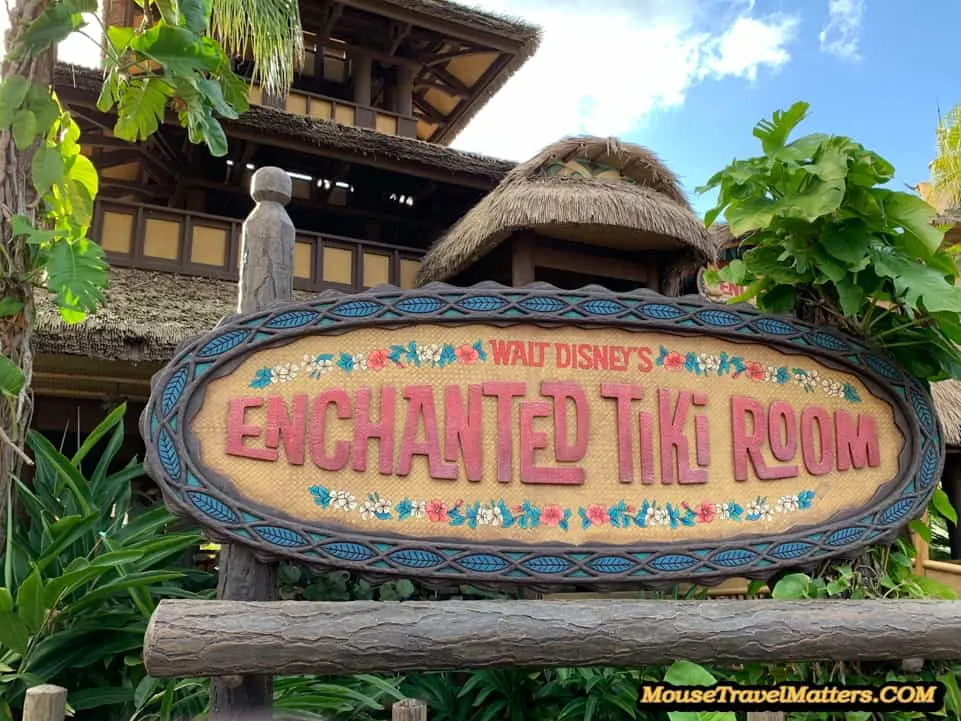 It's A Small World
This gentle boat ride is a surprising hit among the little ones. The catchy tune is easy to follow along and the bright colours really capture their attention. This makes Small World one of the best Disney rides for preschoolers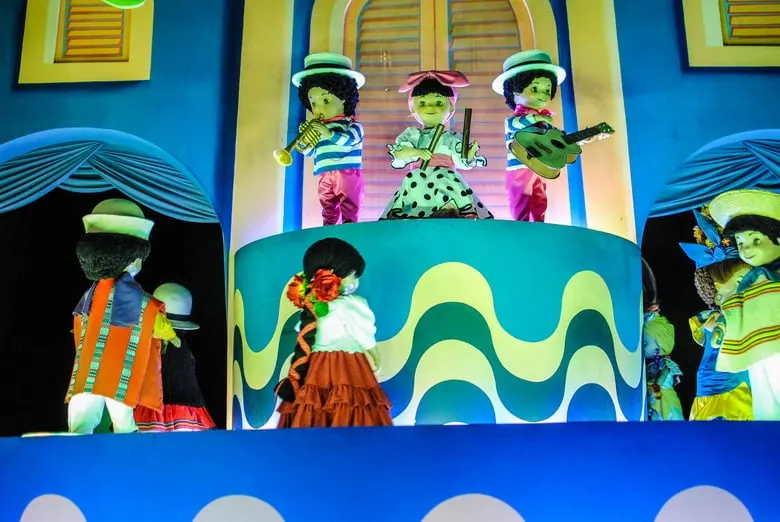 Mad Tea Party
There are so many rides that children get to take the reigns and this is one that you wish you hadn't allowed them to. Spinning in small circles around this Mad Hatter's Tea Party, and watching parents get squeamish at the speed in which you speed, is the highlight of many children's experience.
This ride can easily hold a family of 4. The Mad Tea Party is a slow loading, short ride that attracts long lines for most of the day so we suggest making this one of your first stops during the day.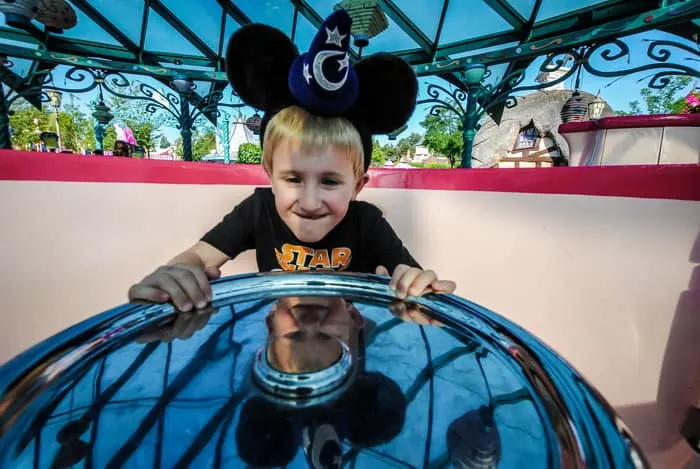 The Many Adventures of Winnie The Pooh
Travel through Hundred-Acre Wood in an oversized Hunny Pot and get lost in the pages of A.A. Milne's classic tales.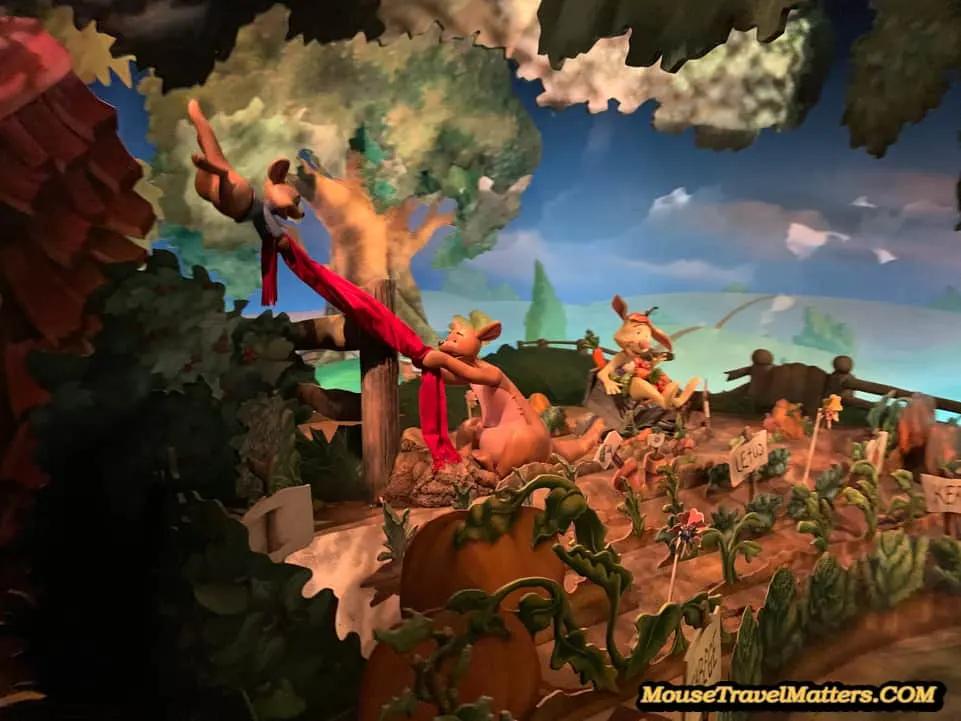 Peter Pan's Flight
Peter Pan's Flight is superbly designed and absolutely delightful, combining beloved Disney characters, beautiful effects, and charming music. This indoor ride begins in the Darling family's house before embarking on a relaxing trip in a "flying pirate ship" over old London and thence to Never Land, where Peter saves Wendy from walking the plank and Captain Hook rehearses for Dancing with the Stars on the snout of the ubiquitous crocodile. Nothing here will jump out at you or frighten young children.
FastPass+ is highly recommended for Peter Pan's Flight. Read more in our Magic Kingdom FastPass+ strategy.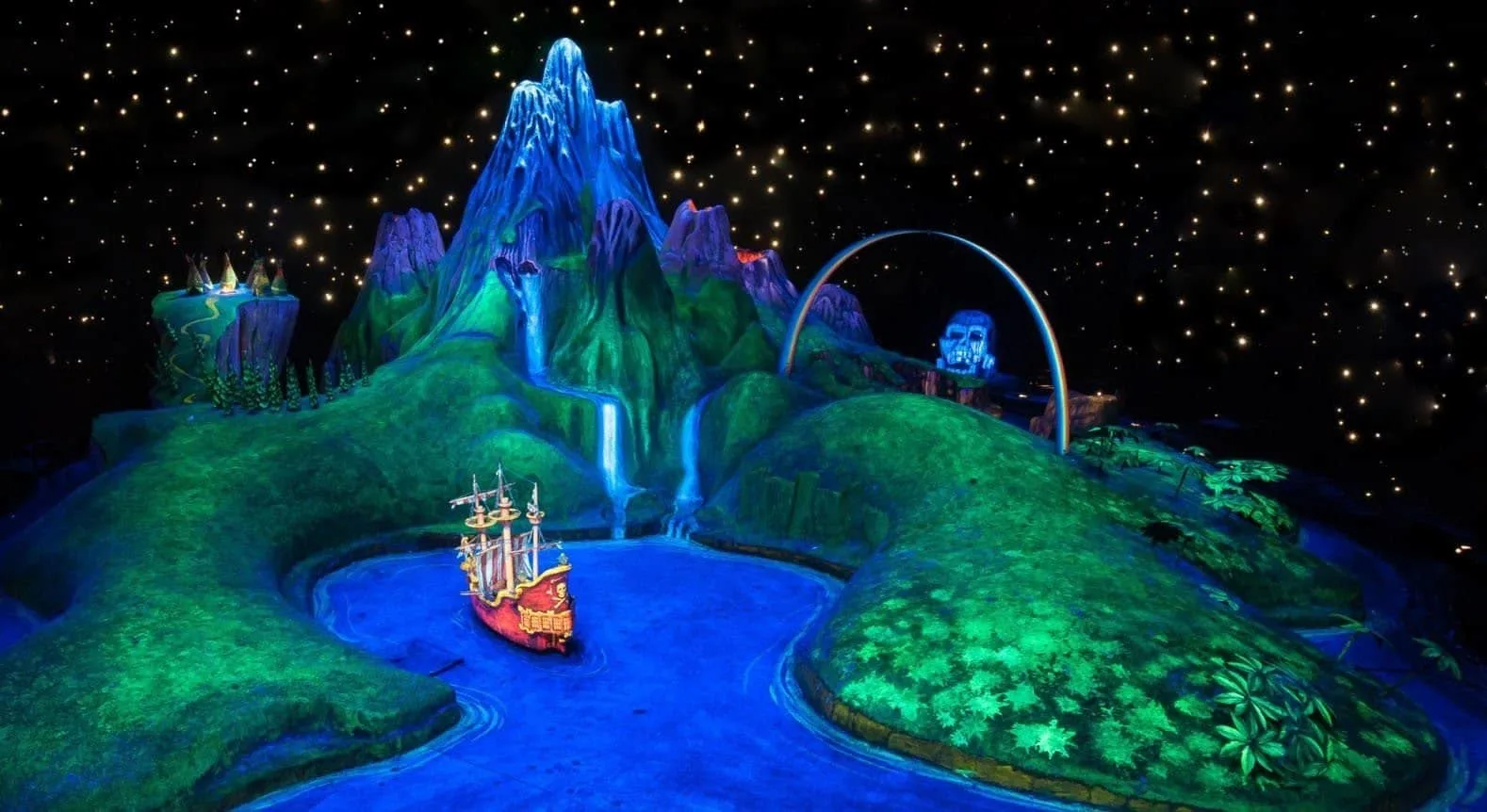 Under the Sea – Journey of the Little Mermaid
Set beside Ariels Grotto and Character meet and greet, Under the Sea – Journey of the Little Mermaid is a great starter ride. The queue is detailed and long enough to capture the attention of any toddler waiting patiently for their chance to ride under the sea and watch Ariel's story come to life.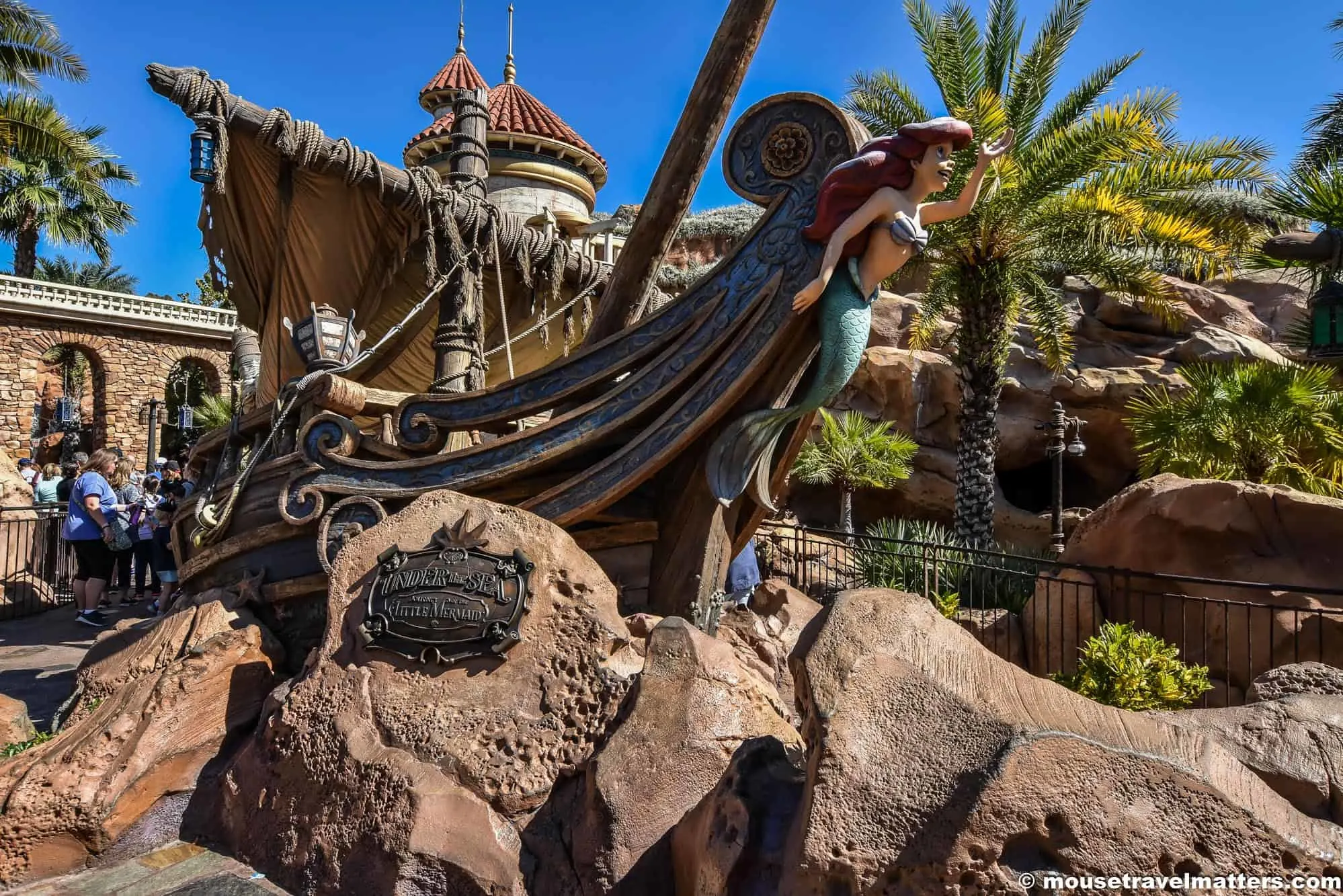 Other rides for toddlers at the Magic Kingdom
Haunted Mansion
Tomorrowland Transit Authority PeopleMover
Liberty Square Riverboat
Monsters, Inc. Laugh Floor
And don't forget that by using rider swap you can still visit attractions even if your toddler isn't tall enough to ride.
There you have it! The best rides in the Magic Kingdom for toddlers. What is your favourite ride in the Magic Kingdom with a toddler? Please let me know in the comments!
Your Thoughts...
Please share your thoughts in the comments or reach out on social media...We would love to hear from you.
Follow Mouse Travel Matters for Disney Parks news, the latest info and park insights, follow MTM on Twitter, Facebook, and Instagram.
You May Also Like…
Best Rides for toddlers at Hollywood Studios
Best Rides for toddlers at Epcot
Best Rides for toddlers at the Animal Kingdom
Height Requirements and Rider Swap at Walt Disney World
Magic Kingdom FastPass Recommendations and Itinerary for Families
Extra Magic Hours at Walt Disney World
How to Visit Disney World With Toddlers
Top tips for bringing kids to Walt Disney world
The 1-Day Magic Kingdom Itinerary with kids
Mickey's Royal Friendship Faire Magic Kingdom
Magic Kingdom opening procedures
Best Rides for Toddlers at Walt Disney World