Last Updated on May 15, 2021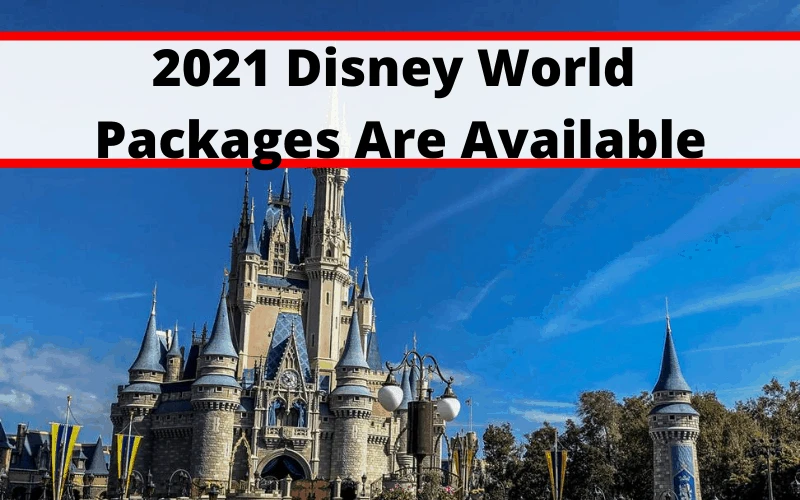 With so many bookings cancelled and rescheduled in 2020, let's move on to new and better opportunities and book your dream Disney World Vacation in 2021.
No Discount, No problem
Disney isn't in the habit of releasing next years' packages with discounts. Those are left until 3-4 months in advance, to sweeten the pot, and fill those empty rooms.
What you will get, however, when booking right away, is knowing your Resort and Disney Park Pass are secured. When cheaper rates become available, you are more than welcome to have your existing reservation modified (if your package qualifies of course) and soak in some of those savings along with everyone else.
Forgetting 2020
2020 was such a mess for everyone, that it's best to just forgetting about it. Forget about that holiday you had planned and was forced to reschedule (3 times), forget about the Disney Dining Plan that they temporarily no longer offer and forget about the shoulder to shoulder crowds that usually accompany a Disney vacation.
Start fresh, with a new Park touring plan and make the best of the situation. The crowds alone, or lack there of, are worth every penny.
Disney's Advanced Dining Reservations have also changed. Many restaurants are not opening just yet, and the ones that are open, have a modified menu due to the low crowds.
Limited Resort availability
Due to the fact that Disney World is reducing their Park to just 20% of normal, not all Disney Resorts need to be opened. A fair chunk of Disney's Park Passes are also saved for Annual Passholders and DVC members, meaning there are fewer and fewer spaces available for those visiting from out of town, and with a full Disney Package.
This is why you will want to reserve your spot, place a small $200 deposit, and Bob's your uncle.
Overwhelmed yet?
If you think this is too much because COVID hasn't been easy for anyone, let someone else do it. I love planning my holidays, they are relaxing. I watch all the videos, read all the blogs (write this blog), it's my bread and butter. I love it. But, I would be out of a job if everyone was like me.
Find yourself an amazing Travel Agent, and make them do everything. They love it too. And they are free (for you) on top of that.
You May Also Like…