Last Updated on July 31, 2021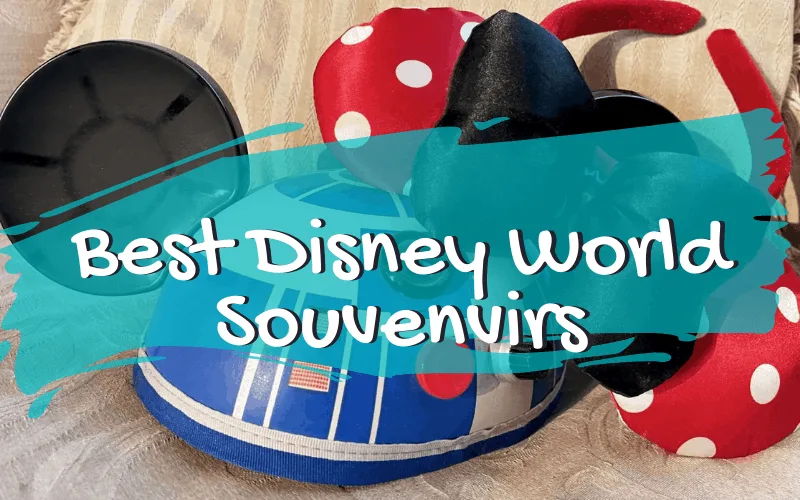 Disney World Souvenirs are some of our most treasured 'pieces'. Disney trip mementos are something of a tradition for us steeped in tight specifically budgeted premium items over the throw-away items. Whether you are looking for a magical detailed pair of Mickey and Minnie Ears, signature Lounge Fly bag, or one of the cool refillable popcorn buckets there is something for every Jedi.
Of course, we buy souvenirs as mementos from most of the places we visit. The Disney magic is somehow different. The magic of Disney and their ability to make you cry during the last episode of Season 1 of The Mandalorian, is really how they get you, and it's great.
Disney World souvenirs have the ability to keep us connected to the things we love about the Disney parks through the sheer variety of merchandise that covers the full spectrum of Disneys movies, tv shows, and other classic Disney intellectual property.
This post may contain affiliate links.
To which I earn a small commission, at zero cost to you!
Find more info in our
Privacy Policy
.
Budgeting for Disney World Souvenirs
Our budget for Disney World vacations always has a line item for souvenirs. Trust me if you overlook souvenirs in your budgetary considerations sticker shock could hamper your trip. With the right planning, you can save for the items you really want and have margins for unexpected special items.
The cost of purchasing souvenirs is one factor that is often overlooked.
With all the themed Disney souvenir shops with endless amounts of shiny keepsakes, it is easy to spend your lightsaber money on something else. Disney World souvenirs can connect you to the moments and memories of your once-in-a-lifetime trip, the best items are the ones that will stand the test of time, and perhaps have special meaning for you.
Disney World souvenirs for the closet may not be worth your time our expense.
Below are some of the top Disney World souvenirs for you to consider. Some of them can even be pre-purchased, to save some bucks for park exclusive items (ie. Popcorn buckets) our Disney at Home fun.
Some pre-purchased Disney souvenirs are a great way to share the news of an upcoming trip to the park.
Check out this article about tips and tricks to finding that perfect souvenir and how to keep the costs down.
This post may contain affiliate links.
To which I earn a small commission, at zero cost to you!
Find more info in our
Privacy Policy
.
Mickey Ears and Minnie Ears
Here are your ears for the honorary Mouseketeer look this classic ear hat is inspired by Walt Disney's The Mickey Mouse Club, direct from The Happiest Place on Earth, Disneyland Resort.
Click the image below for classic Mickey Ears direct from ShopDisney.com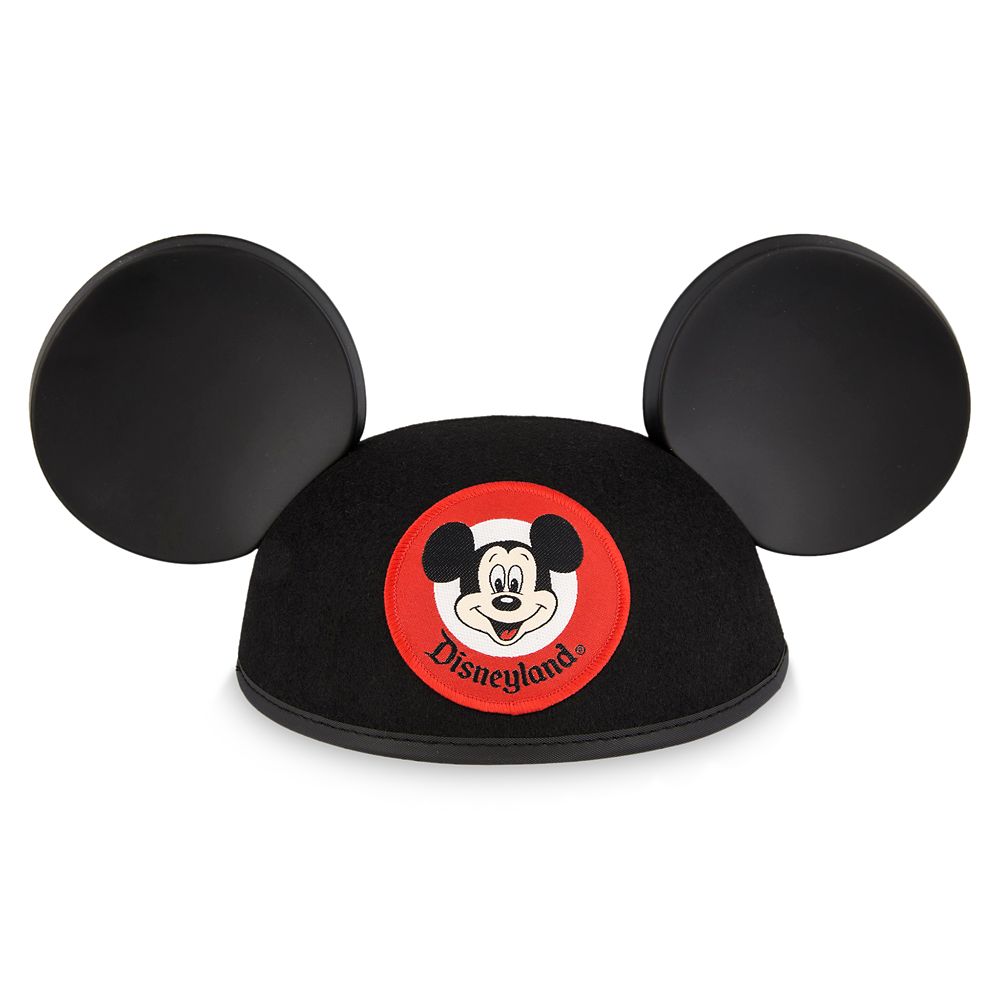 There are also some inspired designs available on Amazon for bulk buying that are budget-friendly.
Autograph Books
Our kids love going on Disney adventures with their autograph books. They also love going back into their books, months later, and finding the photos we paired with each autograph. It helps keeps the memories alive and I just love that it helps break the ice during character meetings.
When your kids are shy, or just warry of giant characters walking around the parks, having a specific script or procedure in mind really helps the kids loosen up and get out of their own heads. They ask for an autograph, the characters do something silly and boom, instant best friends.
T-Shirts
Etsy
The t-shirt is one of the most commonly purchased Disney World souvenirs. One of the best ways to express your fandom is having it blazing across your chest. There are many Disney-themed options available from sellers on sites like Etsy >> with Pew Pew T-Shirts.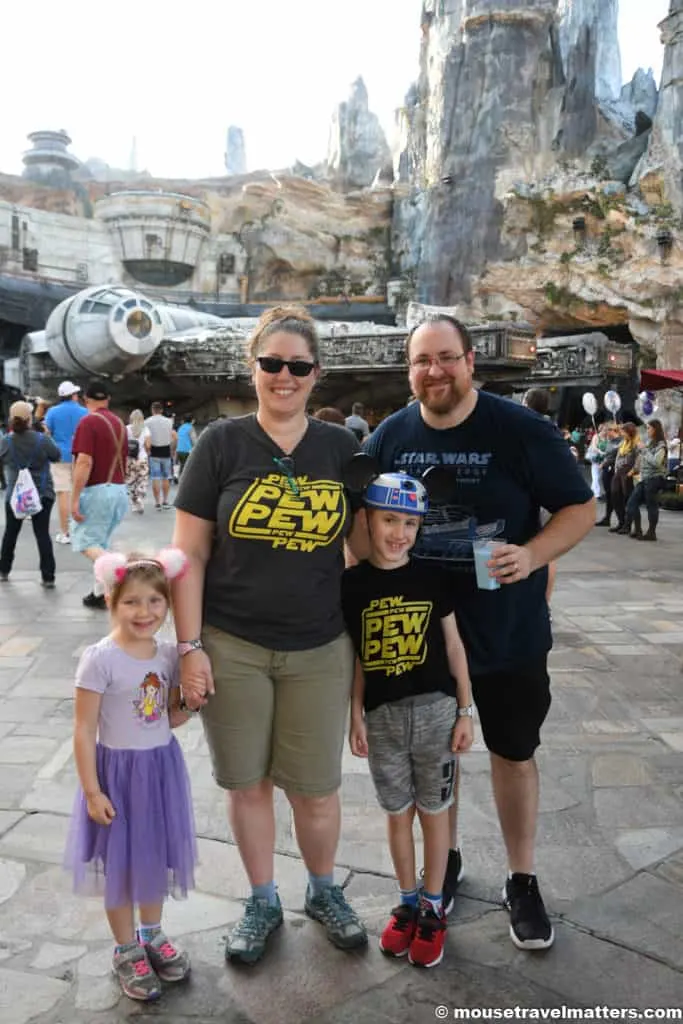 World of Disney
World of Disney at Disney Springs has the largest variety of Disney items in the world. This store is going to be the death of me. It is too large, too much great stuff, and all in one place. I have yet to bring the kids with me to World of Disney because I know there will be great things that we all want and I just can't bring myself to saying no to them.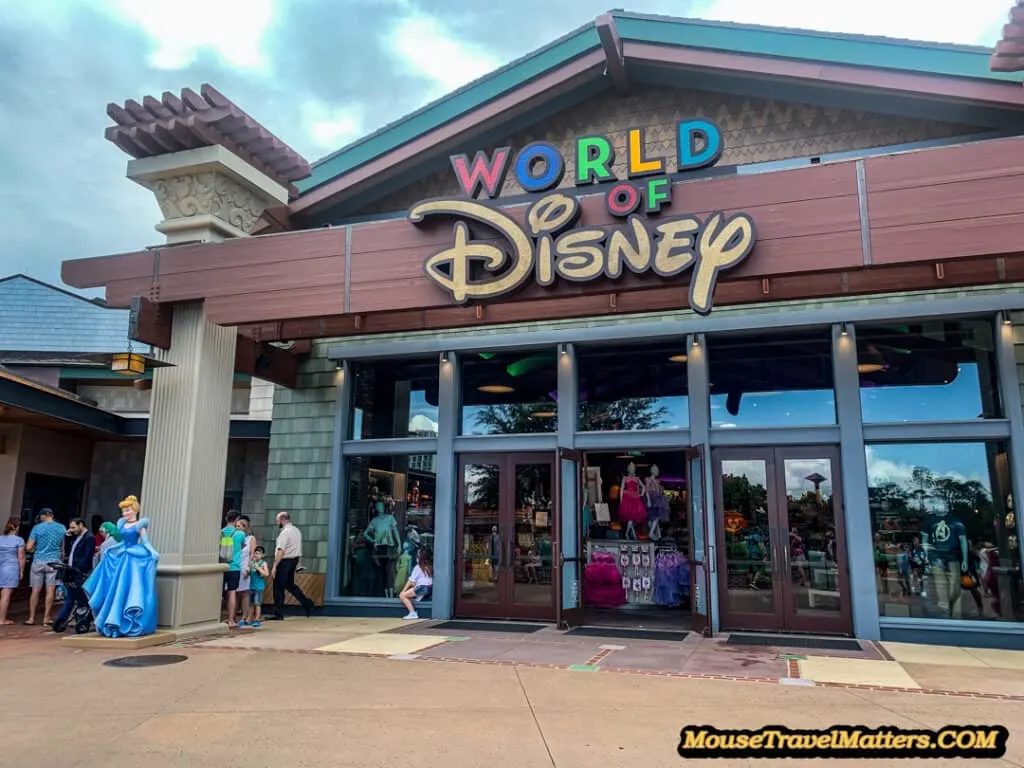 Pins and Lanyards
Disney pins and pin trading is one of the most popular Disney World collections and activities. And I would love to say that it is one of the cheapest but let's be honest, anything can be expensive if you put your mind to it.
Even the kids love pin trading, and it's easy to see why. It's another great way to interact with Disney Cast Members and its a simple souvenir that the kids can keep on their person at all times.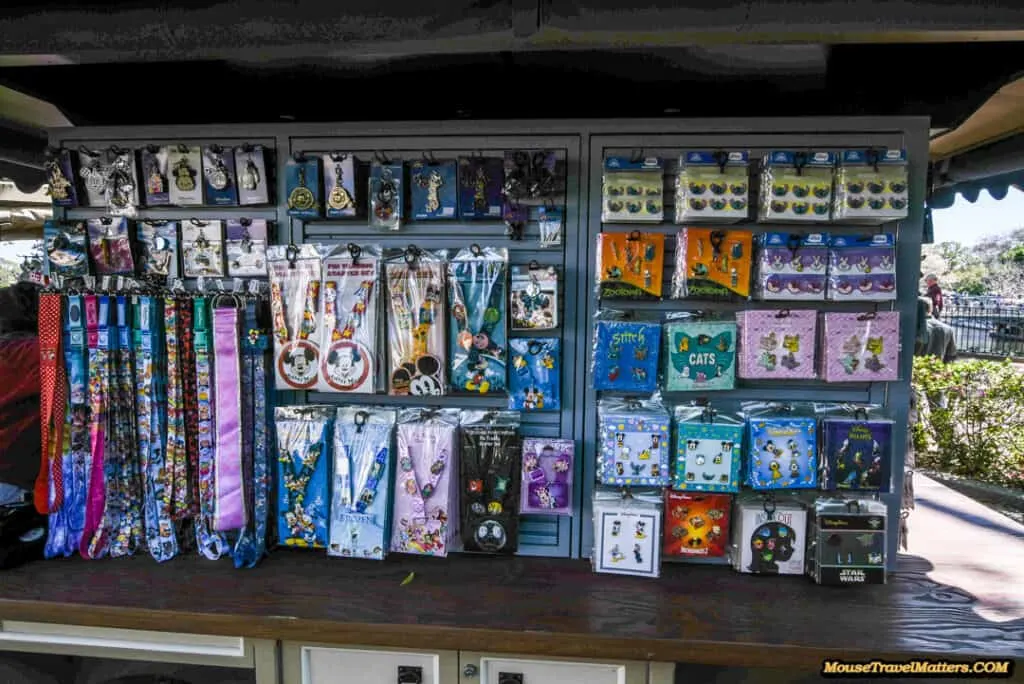 Disney World Souvenir Bags & Purses
Disney carries a wide variety of adorable backpacks and purses for both kids and adults.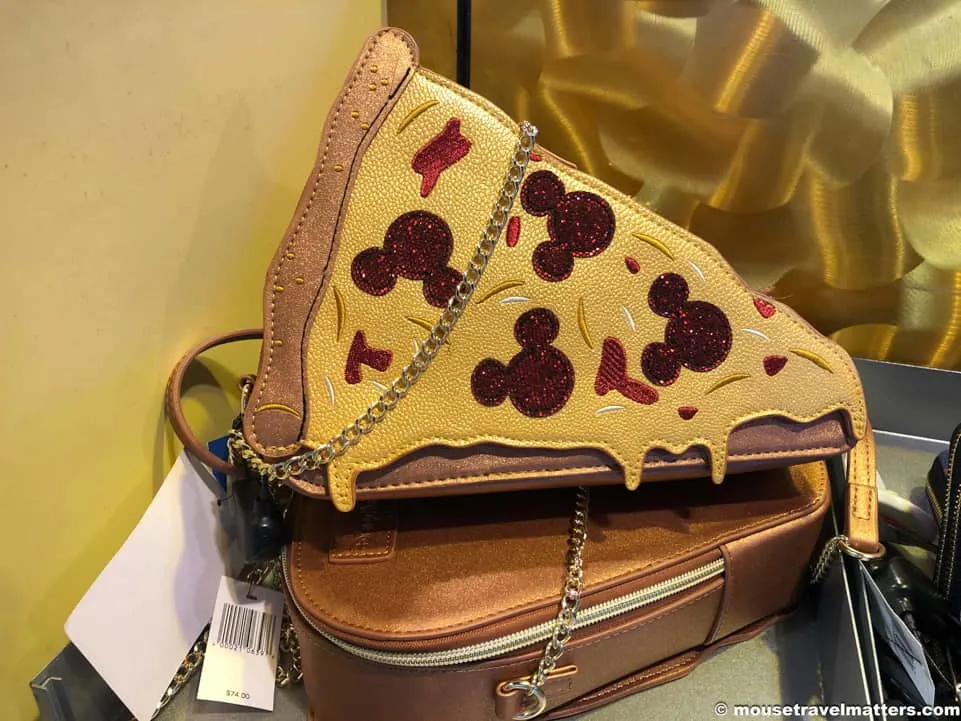 Pressed Pennies
Pressed pennies may not seem too exciting to some, however, our family gets excited about the hunt. Finding these themed machines throughout Disney World parks and resorts is have fun. Being prepared with the required coinage is a must.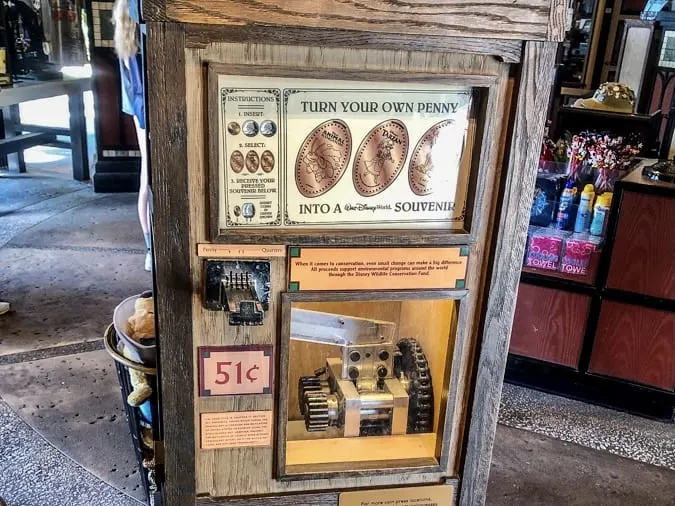 Epcot Passport Kit
We have a look at EPCOT passports here.
Souvenir Mugs and Drinkware
Souvenir Mugs and Drinkware exist for every season and festival at the Disney parks. Some of these mugs and drinkware can also be purchased from ShopDisney.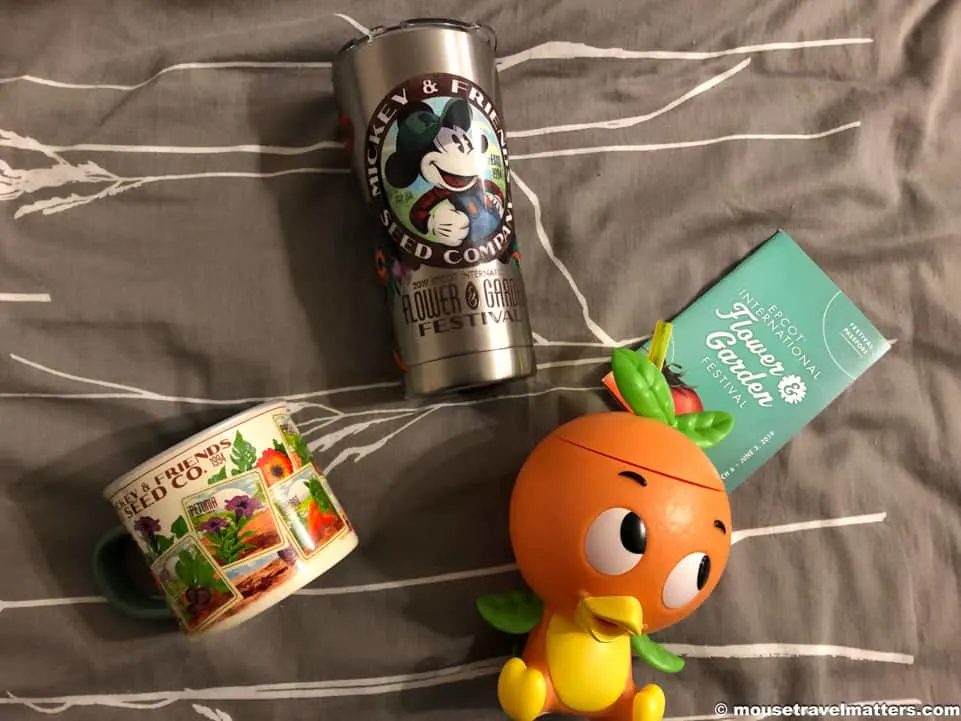 Refillable Popcorn Buckets
Disney Park exclusive popcorn buckets are all the rage, below we have a classic Mickey popcorn bucket and a unique Mickey sipper.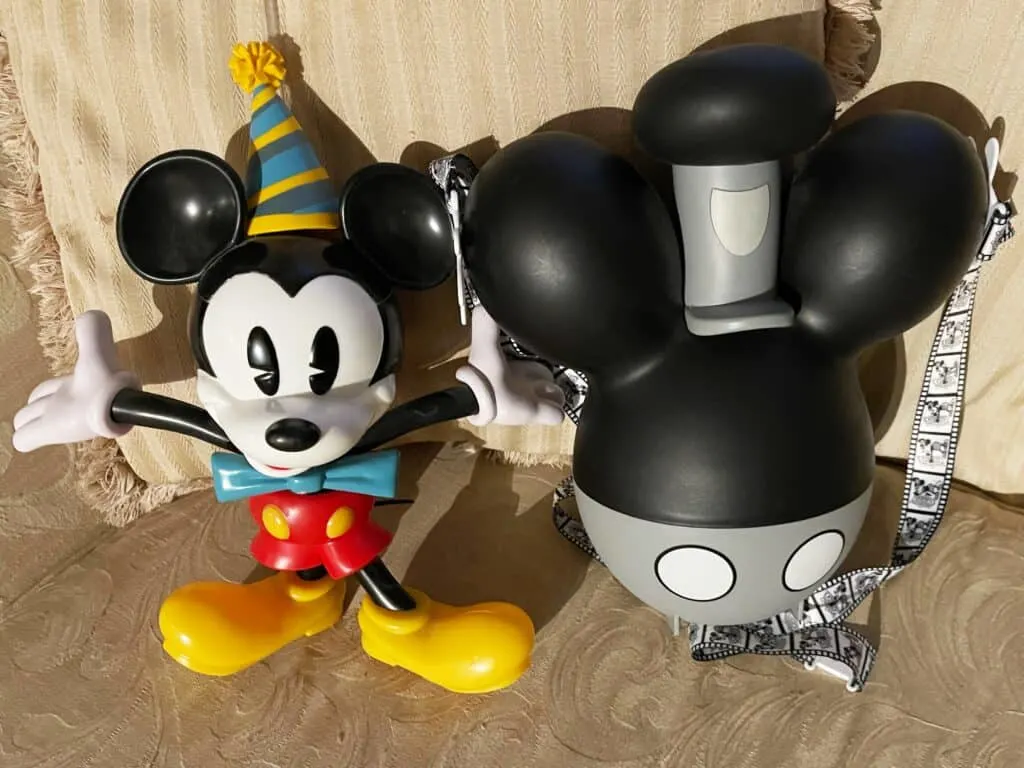 Star Wars Disney Souvenirs Droids and Lightsabers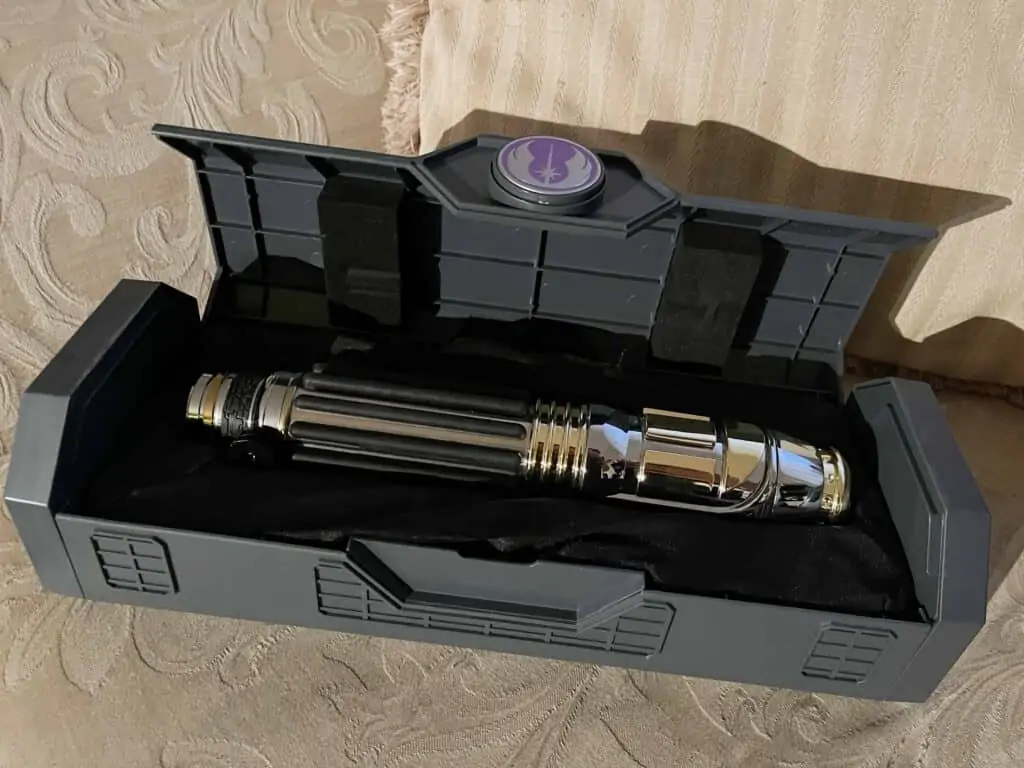 Disney World Christmas Ornaments & Souvenirs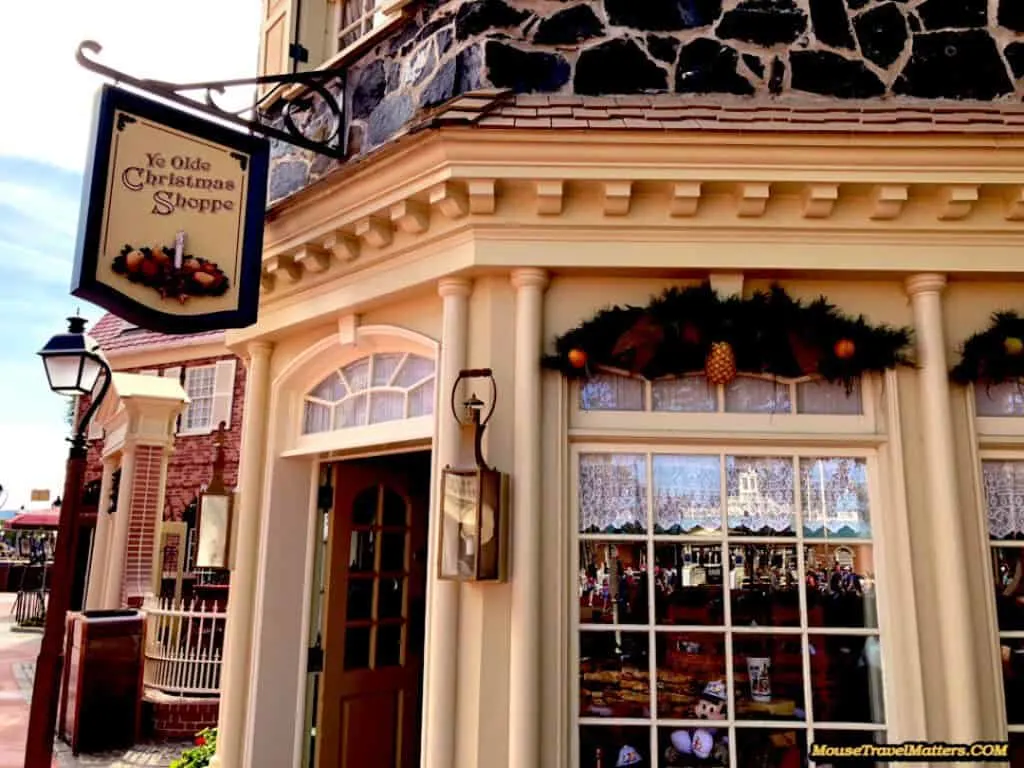 Remember Christmas? Yup Christmas souvenirs and ornaments are also available at Walt Disney World year-round. Ye Olde Christmas Shoppe has all the holiday ornaments you need.
Your Thoughts...
Please share your thoughts in the comments or reach out on social media...We would love to hear from you.
Follow Mouse Travel Matters for Disney Parks news, the latest info and park insights, follow MTM on Twitter, Facebook, and Instagram.
You May Also Like…