Last Updated on February 24, 2022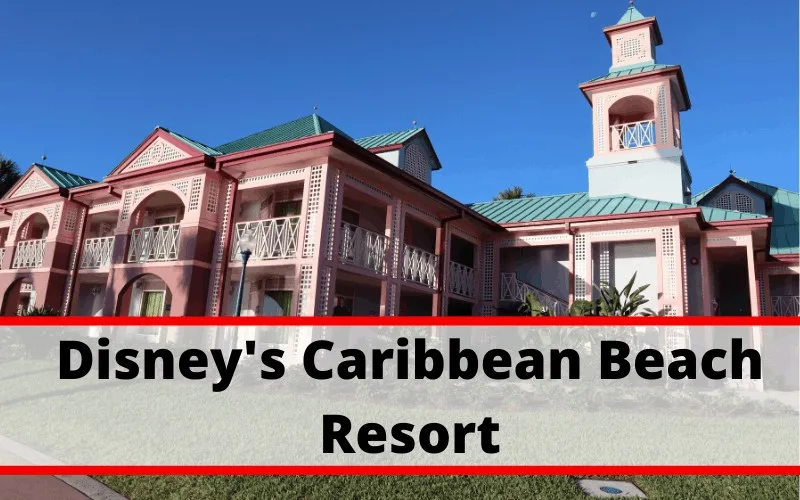 On our latest family vacation to Walt Disney World, we decided to spoil everyone a little bit and stay at Disney's Caribbean Beach Resort. Since we were using a Bounce Back offer, we felt the money saved on a low budget Moderate resort would be well spent. This post will review everything from transportation options, child-friendliness and resort meals. This is our Disney's Caribbean Beach Resort review.
This post may contain affiliate links.
To which I earn a small commission, at zero cost to you!
Find more info in our
Privacy Policy
.
Why a Moderate resort?
A moderate resort is the halfway point between Deluxe and Value. It's a little spoiled, without being overpriced. It's classy, without being posh.
We had stayed at most of the Value resorts before, except for POP Century but it was sold out for our dates and wanted to experience something new (mostly so I could write a new review about it, but who's counting).
Since we had a Bounce Back offer from our August stay at Art of Animation, the cost to "upgrade" from Pop Century to Caribbean Beach was about $32/night. At a total of $224 USD, we wanted to give it a try.
RESORT MAP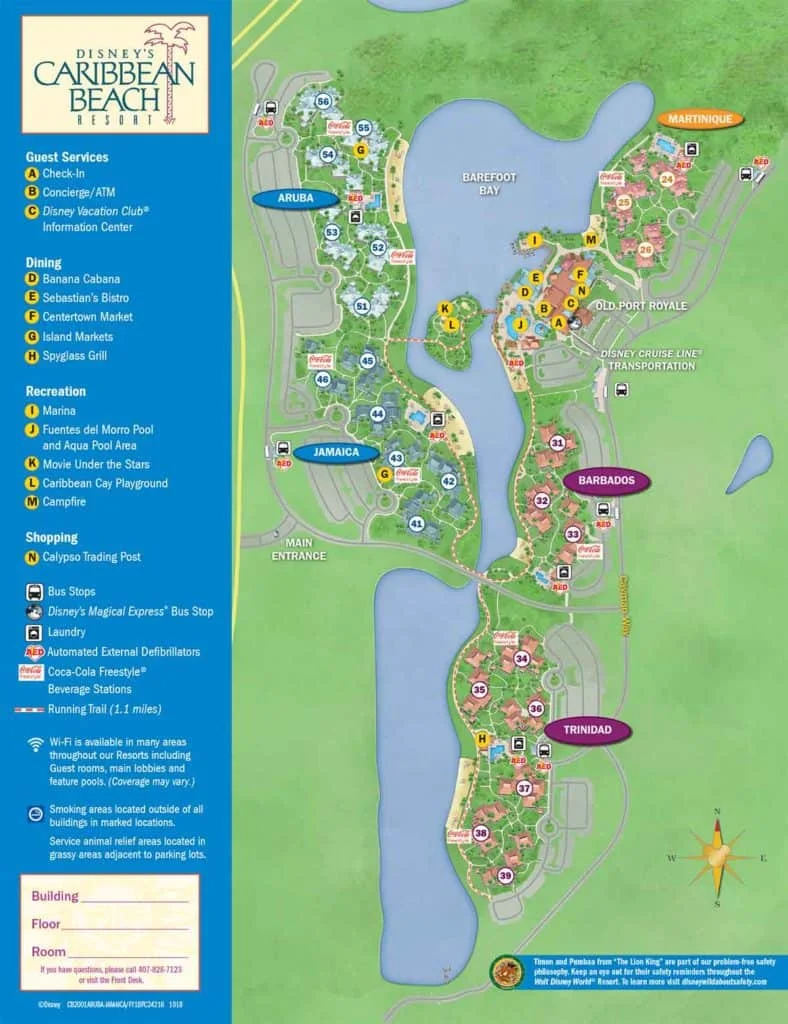 CHECK-IN PROCEDURES
I have to say, I love that the resorts have something for the kids to do while the parents are checking in. They watched Disney classic shorts while we got our magic bands ready and rooms sorted out.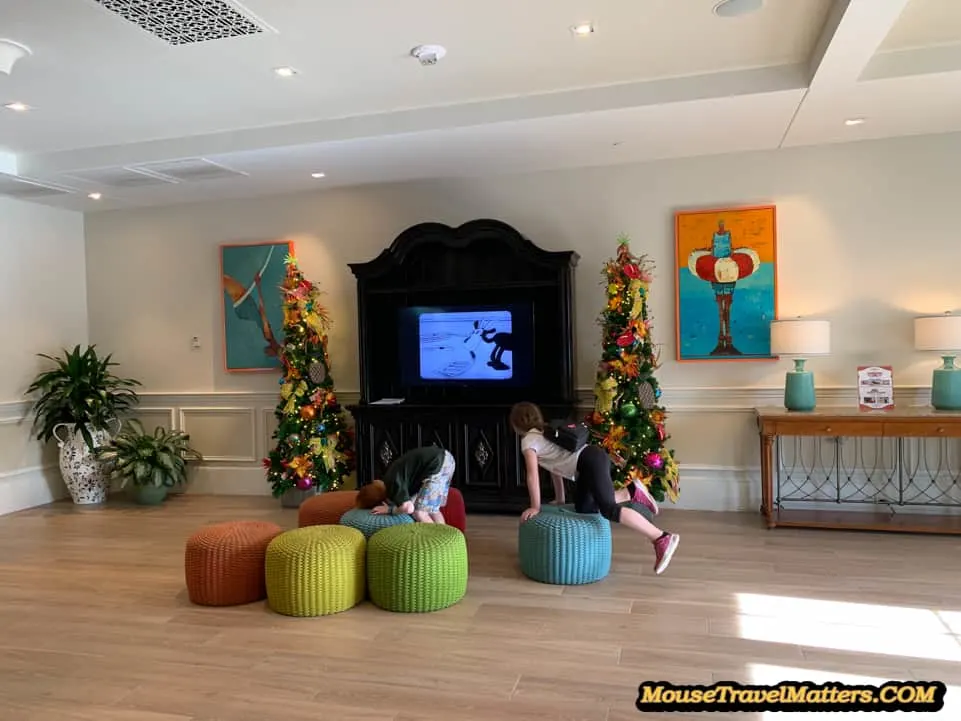 At the front entrance to Old Port Royale, across from the DVC desk, is a pin trading station with a CM. This is also where you will get your special buttons if you don't want to wait in line at the reception just for a button.
The kids both received their 1st trip to Disney, and I got a Birthday button – because I was celebrating my 34th birthday at Disney!
The same check-in procedures as any other resort; swipe my credit card to pre-authorize Magic Band payments, show me the map and how to get around the resort, where are the buses (and Skyliner), Dining Plan overview and answer any other questions we might have.
POOL AREA
There are 6 pools in Caribbean Beach resort; the main pool (pictured below) at Old Port Royale, and 5 smaller pools in Barbados, Trinidad, Aruba, Martinique, and Jamaica.
To say that 1 small pool is more than enough to accommodate 6 buildings' worth of guests is an understatement. Our room was directly in front of the Aruba pool – so close, in fact, that I almost asked for another room for fear that the children would wander off in the night after I said "no pool today". But alas, they weren't tall enough to reach the pool doors and the hotel door is too heavy for them. Thank goodness for small favors.
Anyway, the pools aren't that big, and they don't have much theming to them. Ney, any theming to them. They are a bland pool surrounded by Caribbean Beach themed hotel buildings. This is neither a negative or positive comment, just an observation. There are life jackets available, free of charge, for all to use, and they come in two different sizes; big kids and little kids.
Since the pools weren't anything special, this meant there weren't a lot of guests visiting the pool on any given night. Our room didn't hear anyone after dark, and on the two occasions that we did manage to get into the pool (December is a little chilly for pools), there was only ever one other family in the pool with us.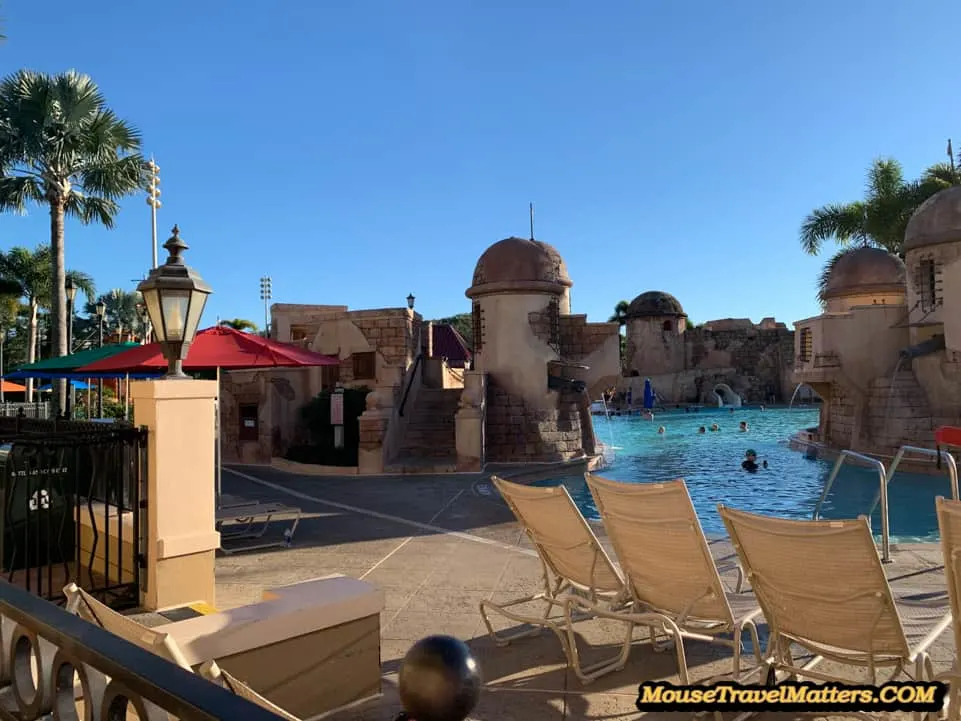 The main pool, on the other hand, was always full. And loud. Since it was at Old Port Royale, the main building, the whole area is always busy with people. The gift shop, outdoor bar, and cafeteria all meet here as well.
If we were staying in Barbados or Martinique, we would have made the trip to this big pool at least once, but Aruba is a little too far away.
ROOMS
If you were looking for Pirate Rooms, you have come to the wrong review. Even though Caribbean Beach is recently renovated, only a handful of rooms are actually Pirate themed – much to the disappointment of my husband.
For start, the pirate rooms are only available at Trinidad South, which is about a 15-minute walk from Old Port Royale. The Pirate Rooms cost about $50+ more per night than equivalent regular rooms. Furthermore, they are full-size beds as compared to the queen beds in the regular rooms at Caribbean Beach. Anyway, enough of that.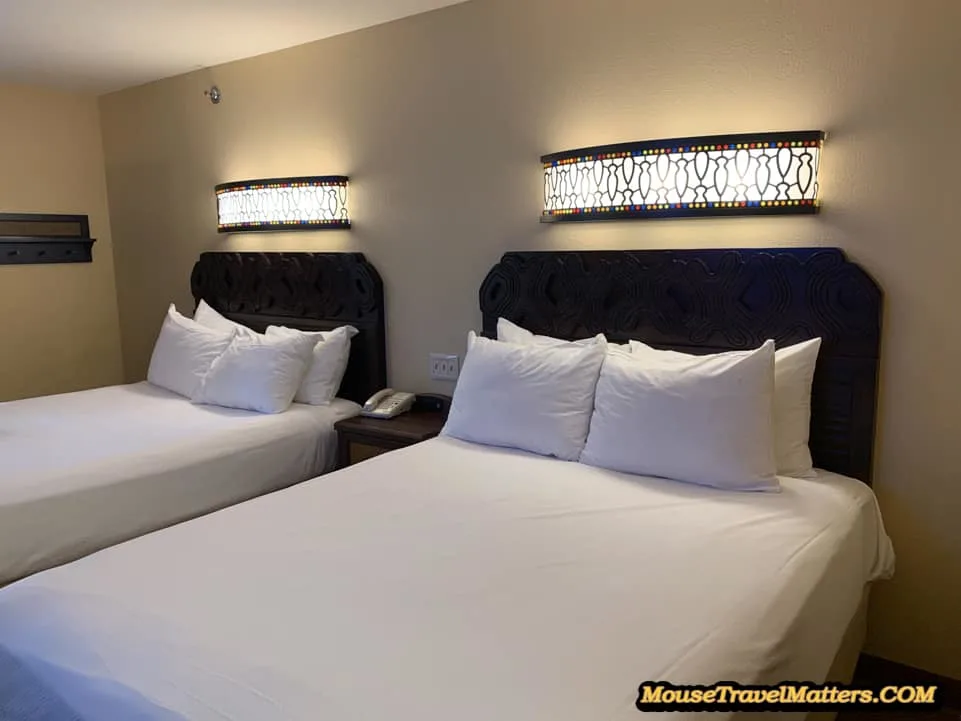 As mentioned before, we stayed in Aruba. The closest section to the new Riviera Resort Skyliner without actually staying at Riviera Resort.
These were pretty amazing Queen sized beds, and there was room for a playpen or travel cot in the corner near the door. I'm sure we could have squeezed one in between my bed and the wall but that's where we throw all the extra pillows they give us.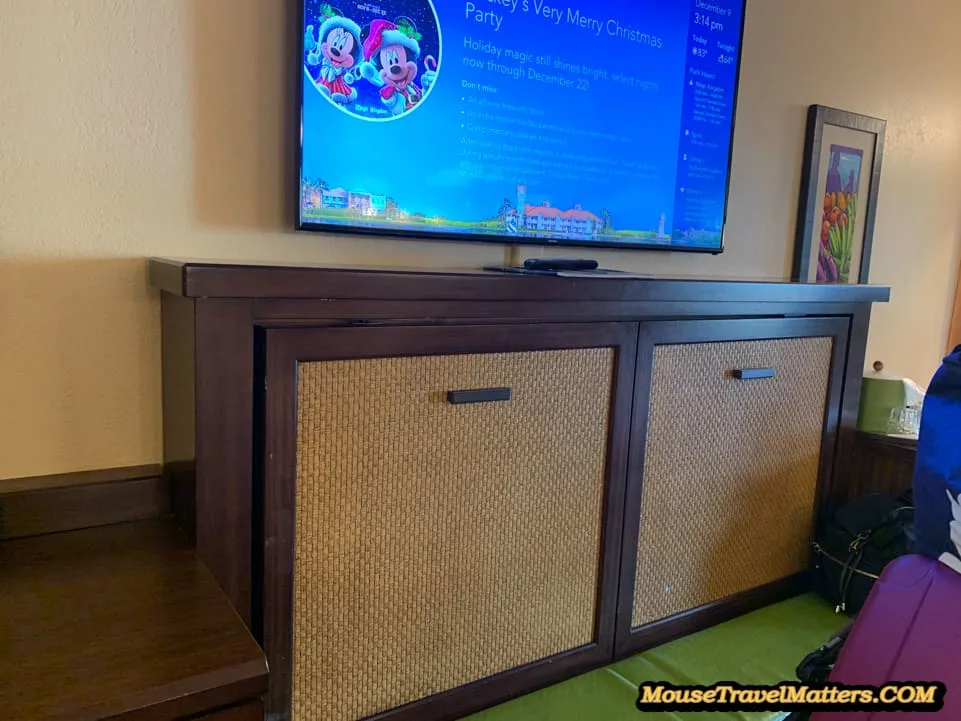 Under the TV is another very comfortable Murphy Bed. We didn't use it but we definitely took a quick look at it. The kids were excited. Under the bench are 3 large drawers, and another 2 drawers to the right of the Murphy bed so this room is not short on storage.
It is short, however, on luggage space. I know that most Disney resorts don't have a front hall closet to hang jackets and keep shoes out of the way but it would have been nice, especially with 4 people in one hotel room.
I liked that there was a separate toilet/tub area from the sink. A specific explanation of why I liked it is not necessary, I'm sure you get the idea.
I didn't like, however, how close the toilet was to the tub. Or that the fan turned on every time someone went inside the bathroom. It was easily turned off by pressing the button under the light switch but the kids couldn't figure it out so we were often woken up in the middle of the night when someone went to use the bathroom.
Speaking of kids, we suggest bringing a nightlight. These rooms are pretty dark at night when everything is turned off and the kids can't see their way around. You can get some pretty inexpensive ones from Costco that are pale colors when "resting" and "turn on" when they detect motion.
The room comes with a small fridge, a table, towels and a wall safe. In an effort to reduce plastic waste, Disney did not provide us with plastic laundry bags. Thankfully, we brought our own mesh hamper.
RESORT GROUNDS
I wasn't overly thrilled with the resort grounds. The sections themselves all looked pretty much the same, and we aren't allowed to swim in the lake – for obvious reasons, but everything seriously lacked theming.
I didn't believe that I was in the Caribbean. Having taken a Disney Cruise to Nassau (my only experience with the Caribbean Islands, I apologize in advance) but I was expecting a little more than what I was given.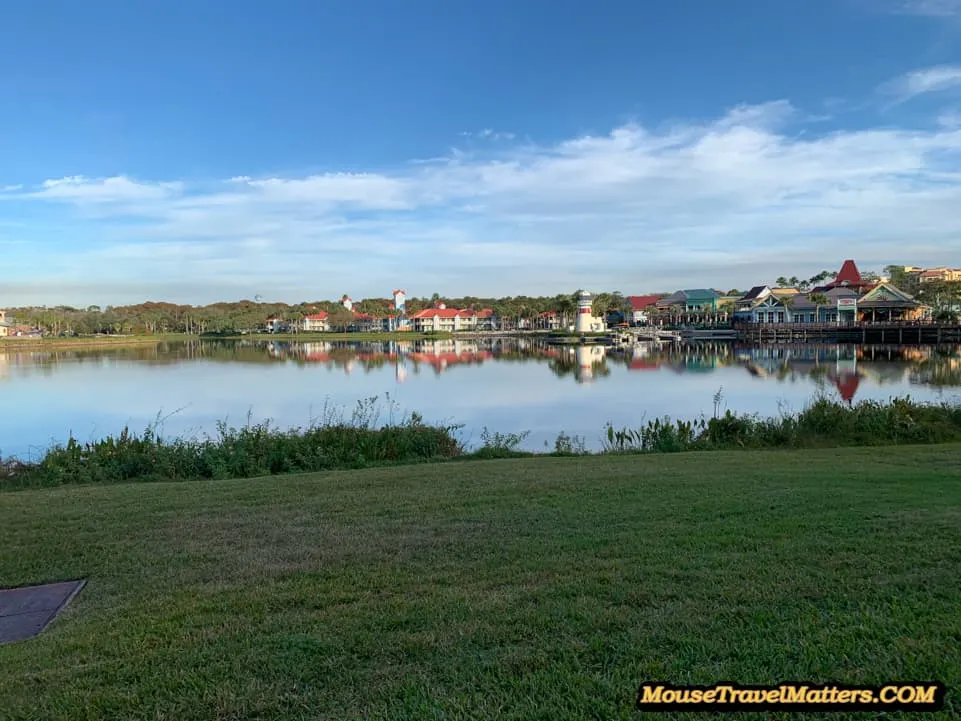 The ceiling fans were neat and there were a lot of shutters used as decorations, maybe too many shutters, but it didn't seem anything special to me. I don't know exactly what I was expecting from a Caribbean themed resort, considering the Caribbean encompasses 13 countries, 6 languages and dozens, if not hundreds, of ethnicities, but I'm pretty sure Aruba didn't look like my hotel room.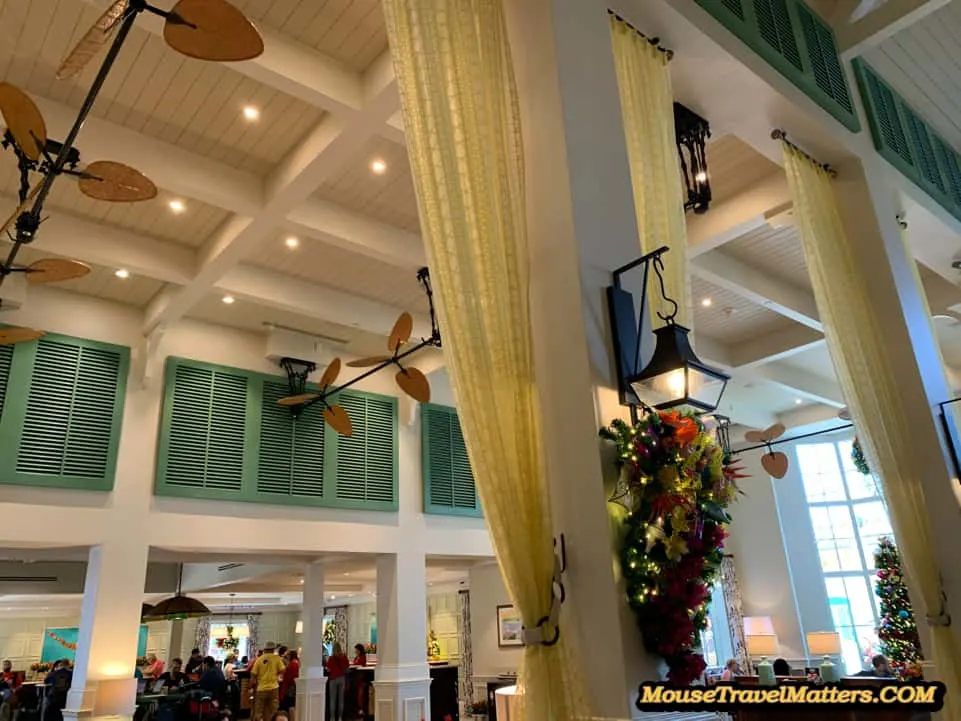 FOOD AND BEVERAGE
The former Old Port Royale Food Court was pretty amazing; bright colors, cafeteria-style ordering system. It was simple but it worked. The theming was obvious and it was cute.
The newly renovated food court also seemed to lack vision. Newly renamed to Old Port Royale Centertown has a single counter for ordering, and you take your buzzer to your seat where you wait for be rung back up to the food counter and collect your order.
There is a large cutlery/ketchup/napkin station, as well as a drink refill station.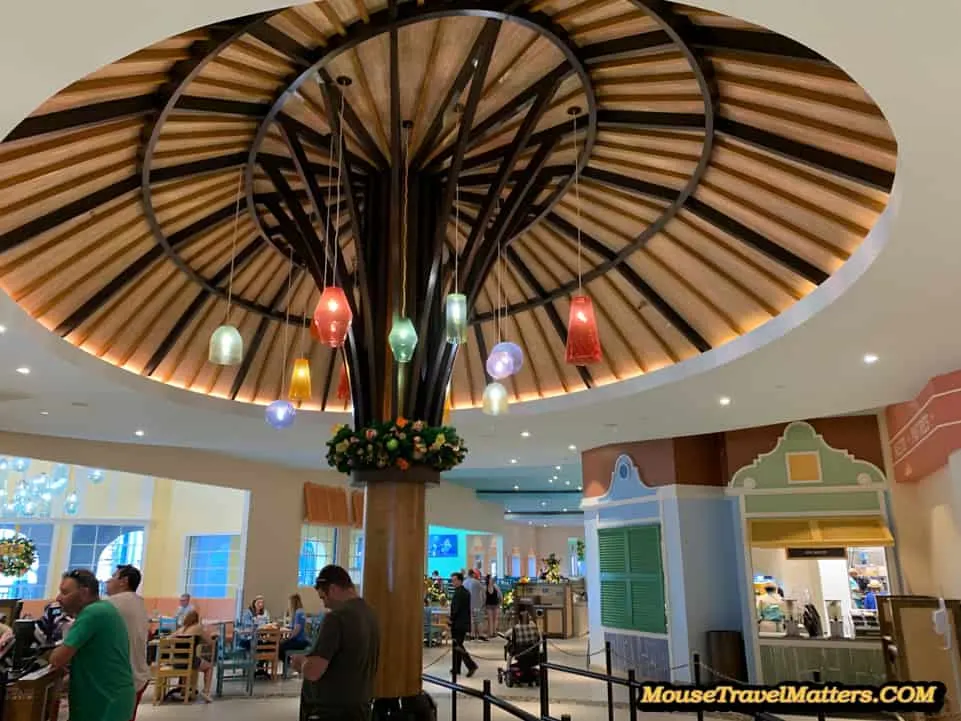 There are two service styles, in keeping with the typical Resort Quick Service setup: counter ordering paired with grab-'n-go.
A quick look at the grab-'n-go selections revealed staples such as bottled beverages, allergy-friendly pre-packaged snacks, Mickey Ice Cream Bars, Halo Top Ice Cream, a selection of baked goods, cereal, and snacks, and Resort Refillable Mugs.
We ate breakfast here once, your standard Mickey Waffles, eggs and bacon. Nothing Fancy. And lunch once, when we first arrived fresh off the Magical Express and willing to eat anything that wasn't Airport Food. As any quick service location, we were offered Burgers, Chicken Nuggets and Pizza for Lunch/Dinner. On our rest afternoon, we opted to go back into Epcot to get dinner instead of the resort – simply due to its lack of options.
REFILL MUGS
Like any other resort on Disney property, Caribbean Beach resort participates in the refill mug program. Simply purchase a refill mug from the food court and refill to your heart's desire.
All resort refill mugs are compatible at all Disney resorts, so you are free to bring them along with you when resort hopping. They are not, however, compatible with the refill stations within the parks themselves.
There are rapid refill stations within each of the villages. We got lucky that our refill station was just around the corner, maybe 5 doors down, from our room, so we didn't have to go far.
Our room 5221 was really the sweet spot in terms of pool access, laundry service, Skyliner access, ramp access (Stroller) and rapid refill.
PLAYGROUND
There is one playground for the entire resort, on Caribbean Cay, the island that guests must cross to get from Aruba to Old Port Royale.
One one side of the Cay, there are signs saying an adult-only section is open from sunrise to sunset. And on the other side, hidden away through trees, is the playground. We didn't stop there, only passing through, but we did notice that it was always busy with little ones playing.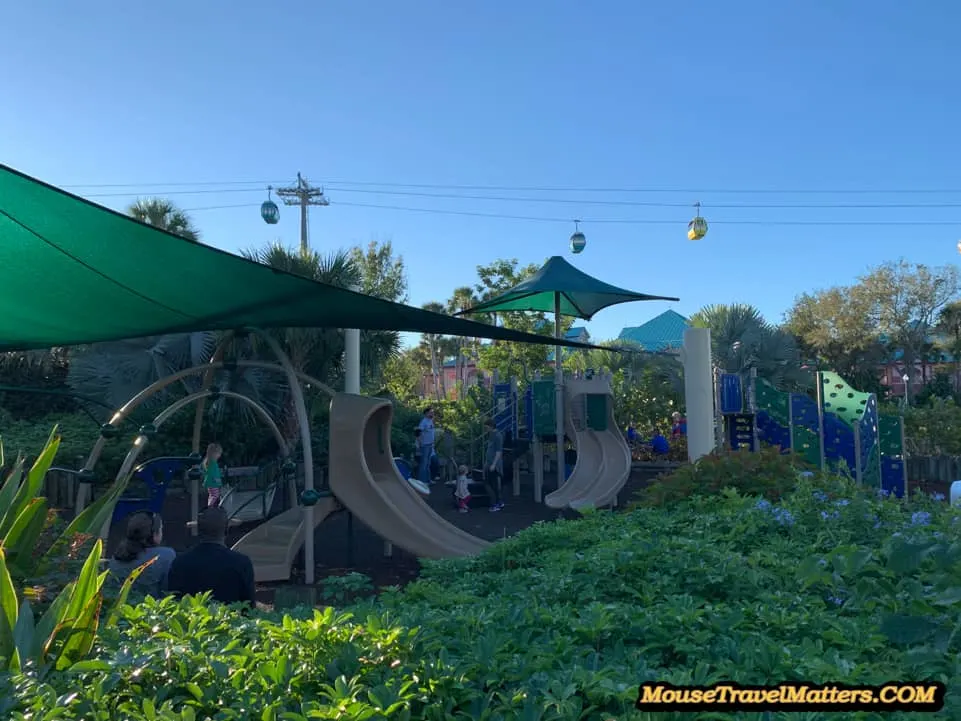 SHOPPING AND DELIVERIES
The Caribbean Beach resort only has the one souvenir shop but it is stocked to the ceiling with Disney merchandise that one is more than enough. Between the stuffies, pins, snacks, shirts and toys, there is a little something for everyone.
Most of it is resort specific, which means you won't find it anywhere else but here. And there are a few pieces that you will find in other resorts but not the parks, like the puzzles and medicine cabinet.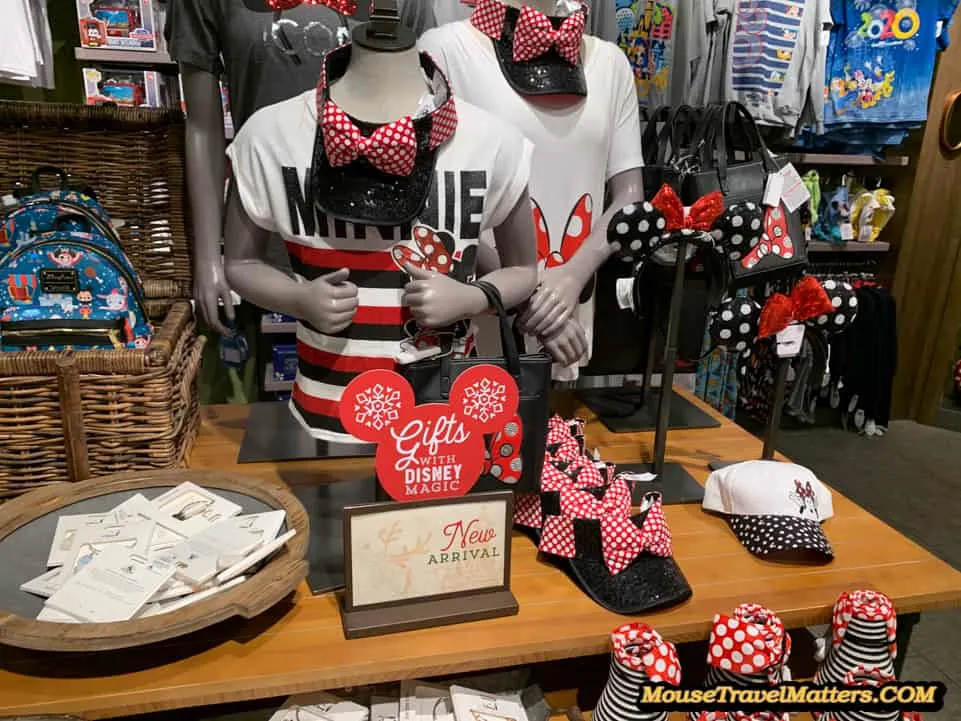 Behind the counter is a full stocked liquor cabinet if you forgot to bring some from home and don't want to pay lounge prices for a nightcap after the kids have fallen asleep.
As an onsite resort, the Caribbean Beach resort allows guests to have their in-park purchases shipped to the resort gift shop. These can be picked up the next day after 4 pm, so guests aren't able to have purchases forwarded on the last full day of their holiday, as it will not be at your hotel before you check out at 11 am.
Guests are also able to make outside purchases and have them delivered to the front desk. We have had Amazon and Garden Grocer delivered several times and this helps lower the cost of in-park snack purchases.
MOUSE KEEPING
Mousekeeping is the fun Disney name for housekeeping. They are a great group of people that work tirelessly to make your room perfect before you come back for a mid-day nap with the littles.
It is possible to decline mouse keeping for any given reason, be it privacy or not needing the towels replaced and neds made each day. For those that choose to decline mouse keeping, you will be given a $10 Disney e-gift card per day of your stay, excluding the last day. So a 5 day stay will get you a $40 gift card.
Considering the heat and often the two of us would be showering, we decided $40 wasn't worth the hassle of constantly calling down for more towels.
It should also be noted that declining mouse keeping doesn't keep Disney out of your room during your stay. Due to secure reasons, Disney will have a member of security check your room at least once per day, at an unspecified time, and take a quick look around. Even if you are in the room at the time, they will insist on being allowed in. "Room Occupied" or "Do not disturb" signs do not affect this service, only housekeeping themselves.
BUS ACCESS
Not only has Disney brought out a whole new line of buses, equipped with USB ports no less, but their service as a whole as greatly improved since the last time I intentionally paid attention to the service.
Being so close to the beach, this meant we were a fair distance from our bus stop. Thankfully we spent most of our time at Epcot and Hollywood Studios, and thus was able to use the Skyliner, but there were a few days when we needed to board a bus to access the parks or Advanced Dining Reservation.
Don't forget, in America, strollers need to be folded when getting on the bus. Don't overpack your stroller just because it has enough pockets. And consider how you are going to get the kids on and off the bus should they fall asleep.
Skyliner
Since Caribbean Beach is a Skyliner resort, I couldn't complete this review without at least addressing it.
Caribbean Beach technically has access to two Skyliner terminals; Caribbean Beach terminal next to Jamaica, and the Riviera Resort terminal, beside Aruba and directly in front of the new DVC Riviera Resort.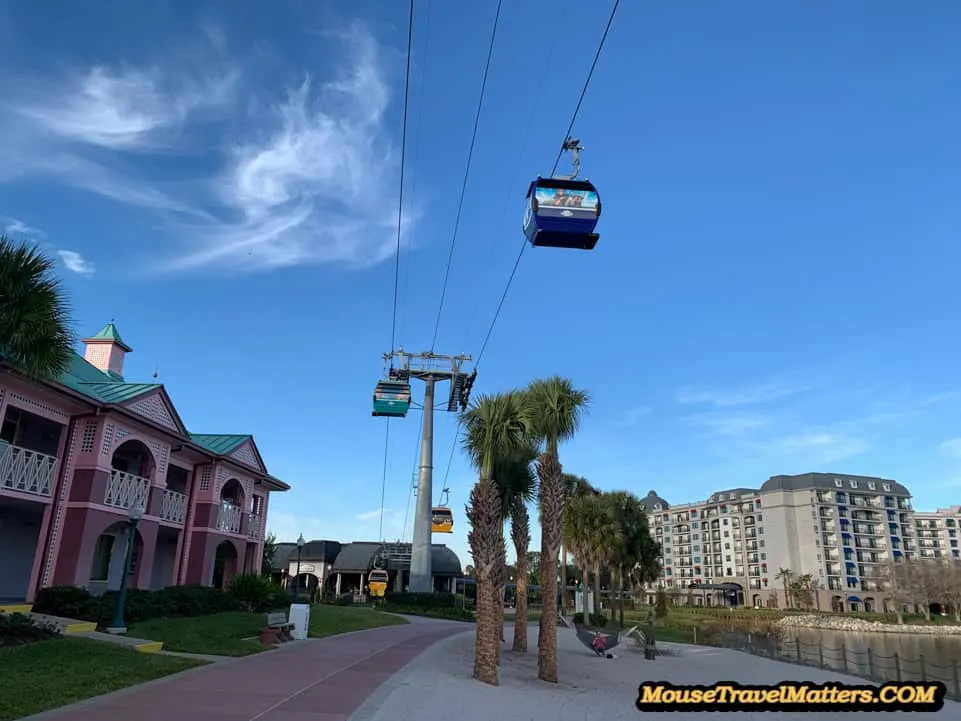 We absolutely loved having the Skyliner so close to our hotel room. The kids loved it even more. They liked not having to wait for the bus and the novelty of being raised above the resorts and bypassing all the traffic.
Now, if you have read Disney for Wimps or many of my Twitter rants, you will know that I can be a bit of a scardy cat. I hate heights, and I really hate not being in control. I thought I would hate the Skyliners, especially after hearing about the accident 6 days into service that caused people to be stranded in the air for 3+ hours then emergency lifted out… nope.
You are able to hear other people talking if they are loud enough, and you are quiet enough when the gondolas are at a full stop, so we did hear a few people freaking out. And we were all very happy, not to mention shocked, that I did so well when it did stop to let in a wheelchair.
Side note – Disney recently announced that they will be eliminating bus services to Epcot and Hollywood Studios while the Skyliners are operational, at all Skyliner resorts. For more details, check out our news report here.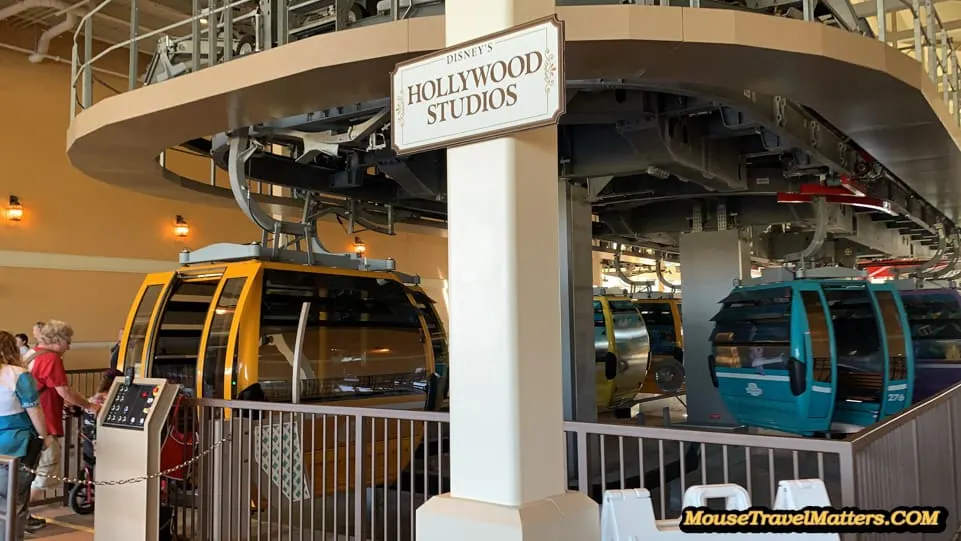 DISNEY'S MAGICAL EXPRESS
Arriving at the Caribbean Beach Resort from the Orlando International Airport (MCO) was a little more eventful than we had planned. This seems to be a common theme with Magical Express and our family.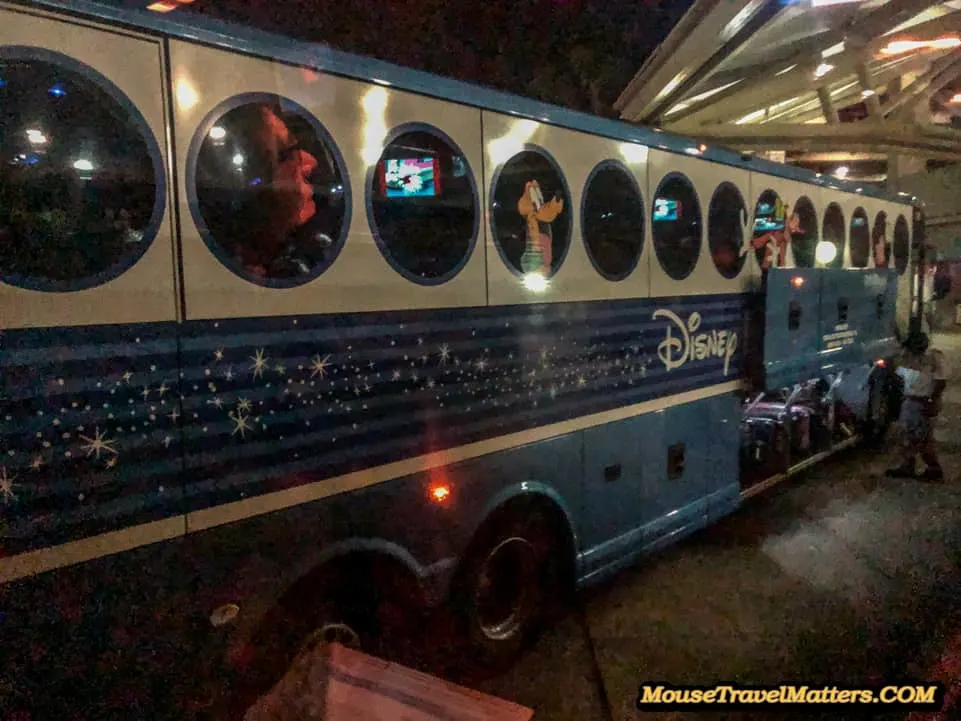 Our Magical Express luggage tags never made it to the house before leaving for holiday. Technically, hubby went to Disney a few days before us to check out Rise of the Resistance and he took our luggage with him. We asked Magical Express to send him 3 extra luggage tags for his Coronado Springs (he was doing a split-stay) stay since they won't allow us to use our Caribbean Beach luggage tags and simply hang on to our luggage for 2 nights. Those extra tags never showed, so he just had one tag for 4 pieces of luggage.
Long story short, he left everything on the luggage carousel, as he was instructed, and handed over his Airline luggage tags to the CM at the Magical Express counter (always take a picture of your luggage tags before handing them over!!), and they took care of the rest.
Roughly 3 hours later, all 4 pieces were in his room and ready for us to join him in a few days.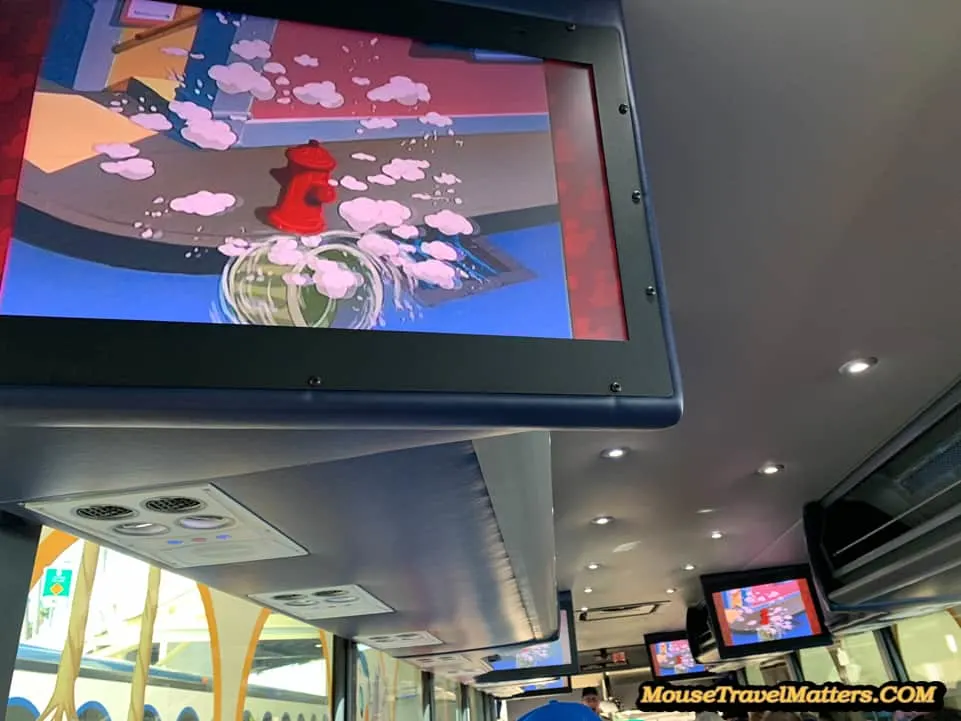 The way home was just as eventful. Our airline had changed the flight number and we didn't notice it before heading for vacation. Our Magical Express papers arrived at our door two nights before checkout and said our departure had not been scheduled, and to call them.
This was easily fixed, and we were on our way. It just meant one more little thing needed to be done. And we needed to pick up our new papers at the front desk before taking the bus – this also meant waiting in line for a concierge when others are trying to check in.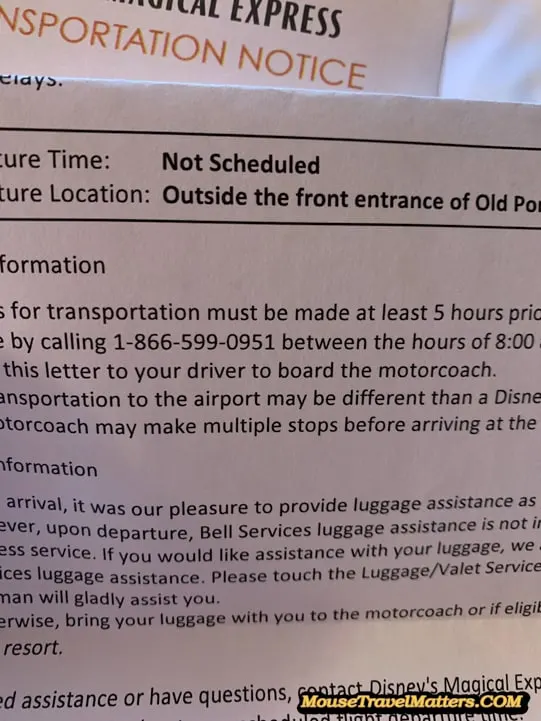 PRACTICAL MATTERS
Check In/Out Time: Check-in time at Art of Animation is 3:00 PM, and check-out time is 11:00 AM.
Online Check-In: Art of Animation participates in Disney's Online Check-In program, which allows you to you provide name, address, and credit card information up to 60 days before your arrival. If you've completed online check-in and have your MagicBand, you may go straight to the room bypassing the lobby altogether.
Laundry: Washers and dryers are in laundry facilities next to each pool. Cost is $3 per wash and another $3 per dry cycle. The machines take credit cards. A small selection of soap, fabric softener and dryer sheets are also sold, for around $1 each. A typical wash cycle takes 20 to 30 minutes, and a typical dry cycle takes 40 to 50.
Lost and Found : If you lose something during your stay, contact Disney's Lost and Found department by calling (407) 824-4245.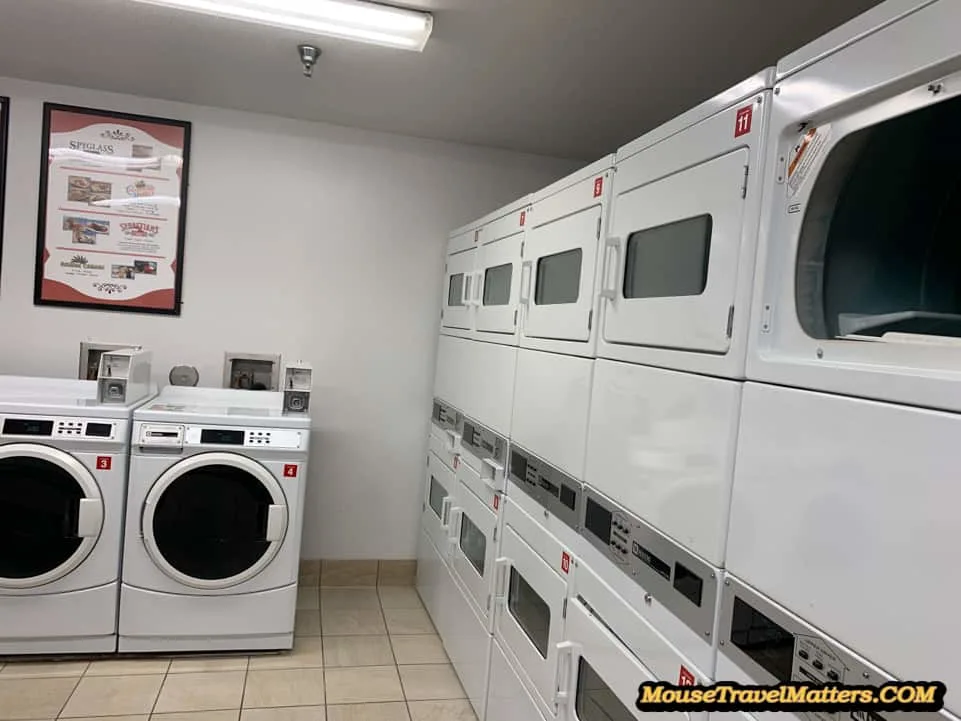 There's an app for that! Did you know that Disney actually has an app that lets you know when machines are available, and when your laundry cycle is finished??!! It's amazing. Check it out here.
Your Thoughts...
Please share your thoughts in the comments or reach out on social media...We would love to hear from you.
Follow Mouse Travel Matters for Disney Parks news, the latest info and park insights, follow MTM on Twitter, Facebook, and Instagram.
You May Also Like…