Last Updated on July 26, 2020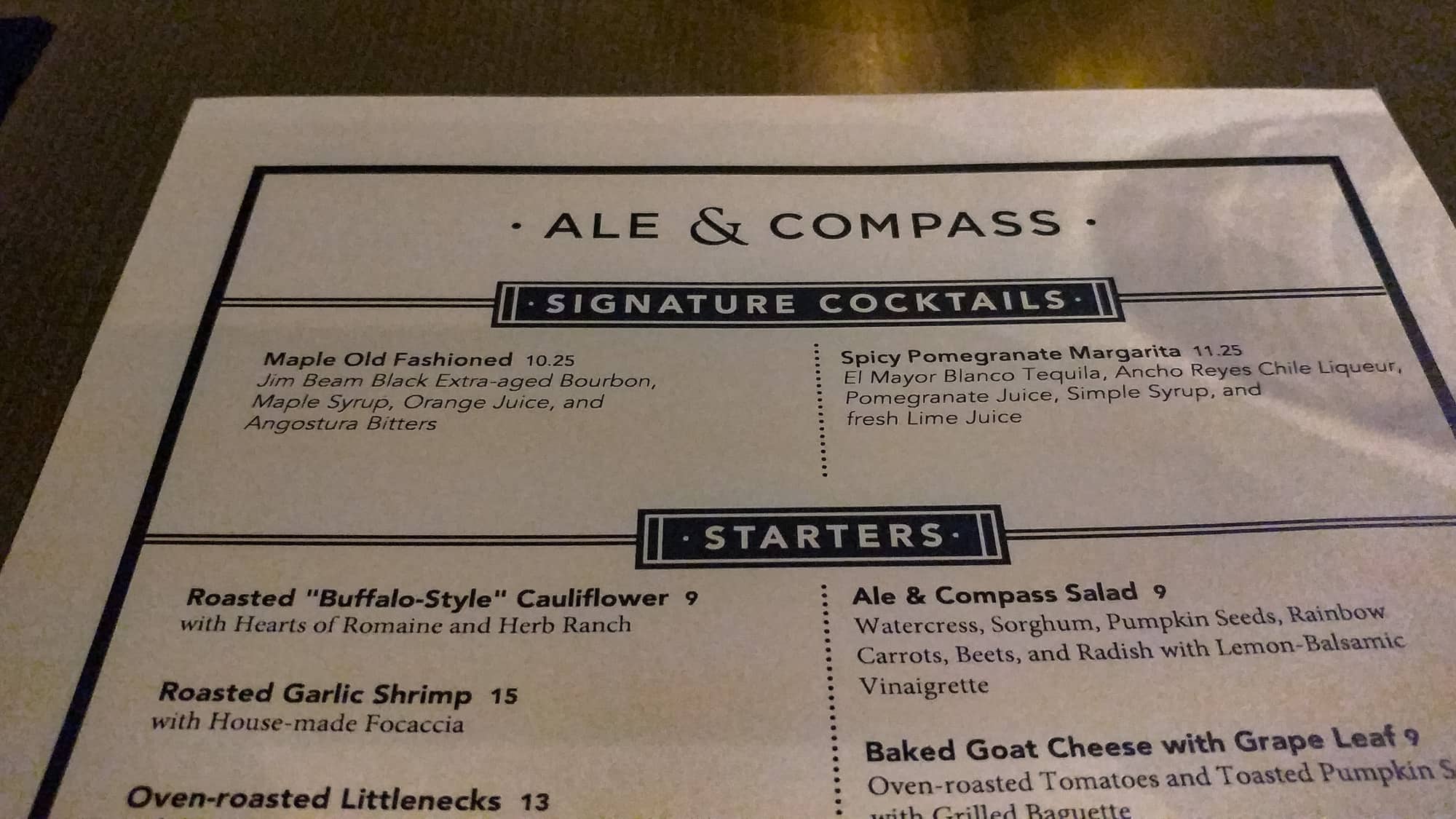 The Walt Disney World Resort is home to an endless array of dining options from food carts to signature dining experiences, many of which can be found in the hustle and bustle of its four theme parks.
However, there are other hidden gems that can be found outside of the parks if you take a break from your touring day long enough to find them.
One of these hidden gems is the relatively new Ale & Compass, located at Disney's Yacht Club Resort. For those familiar with the property this dining location was formerly the home of the Captains Grill. In 2017 this restaurant was reimagined, bringing with the new name brand new décor, and an intriguing new menu to boot.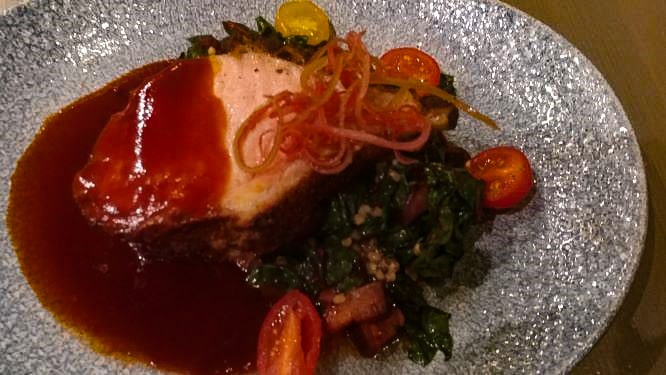 Recently my family decided to give this new restaurant a try. We were able to be seated at the restaurant without advance dining reservations right at the beginning of dinner service. The hostess showed us to our table nestled in a dining room decorated in light woods, grays and blues that picked up on the nautical theme of the hotel in which it is located while still having a contemporary flair. The calm ambiance of the space was a welcomed reprieve from the heat and crowds of the theme parks.
The menu here is American Cuisine, with a New England flair. Our waitress came to take our drink orders and asked if we had ever dined with them before. We told her we had not, and she happily recommended some items off the menu.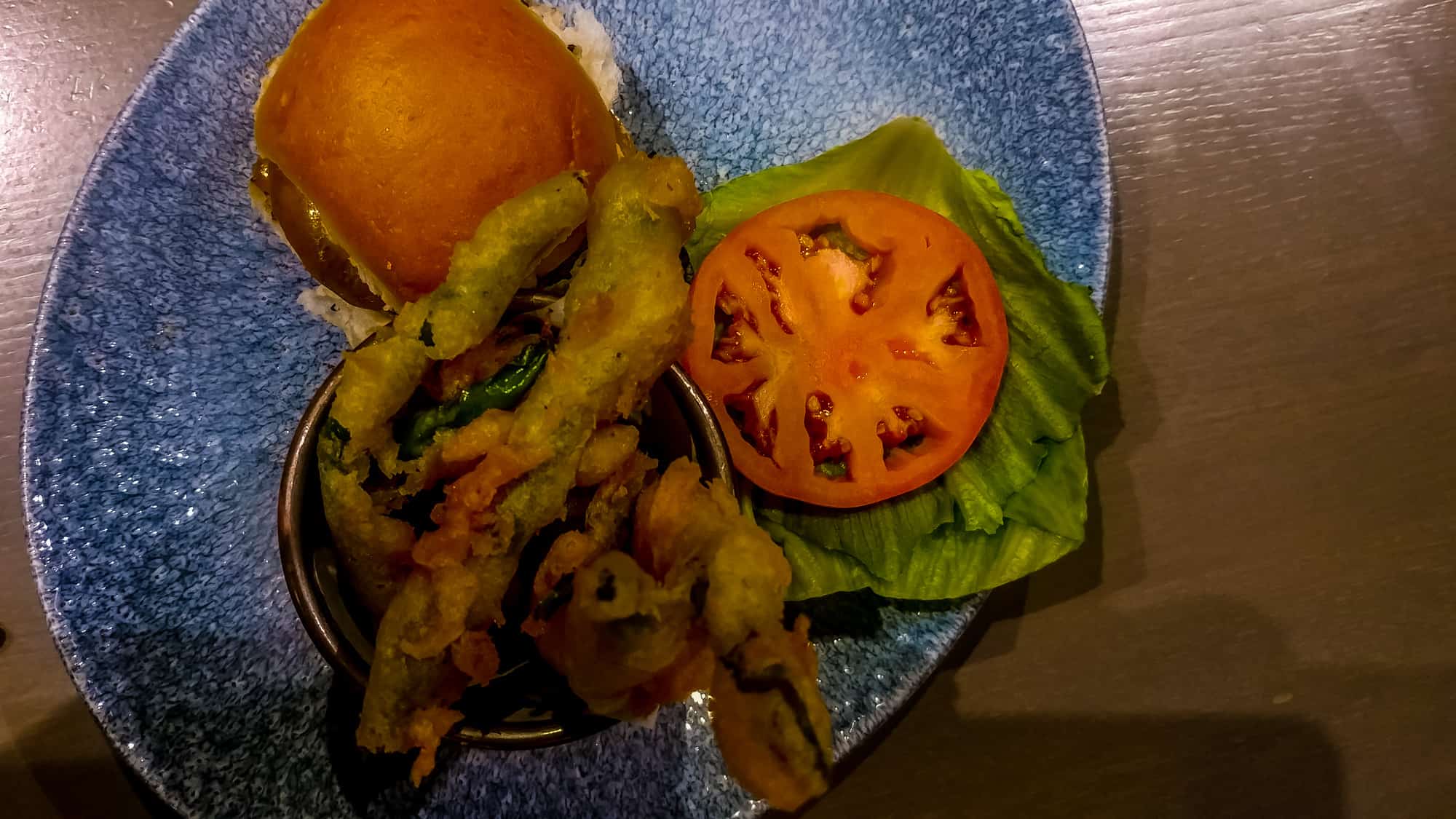 For our appetizer we went with her recommendation of the baked goat cheese with grape leaf which was served with a grilled baguette. When the appetizer arrived at our table, we couldn't have been more delighted with this small bowl of warm melted cheese with grape leaves, tomatoes and toasted seeds. It was a simple yet delicious dish that we look forward to having again in the future period.
When it was time to select our entrees, the dad settled on the slow roasted barbecue pork chop, while I selected braised short ribs. To the kids delight meant the children's menu contains a bit more variety then the typical children's meal selections, and although the kid picked a cheeseburger, she was able to get it with a side of fried green beans as opposed to the standard french fries. Simply put all 3 entrees were cooked to perfection the Dad's pork chop was thick, cook through but not dry, and my short ribs were tender and falling off the bone. It is not very often that we finish large table service entrees half an hour before riding a rollercoaster but in this instance we all had to make an exception.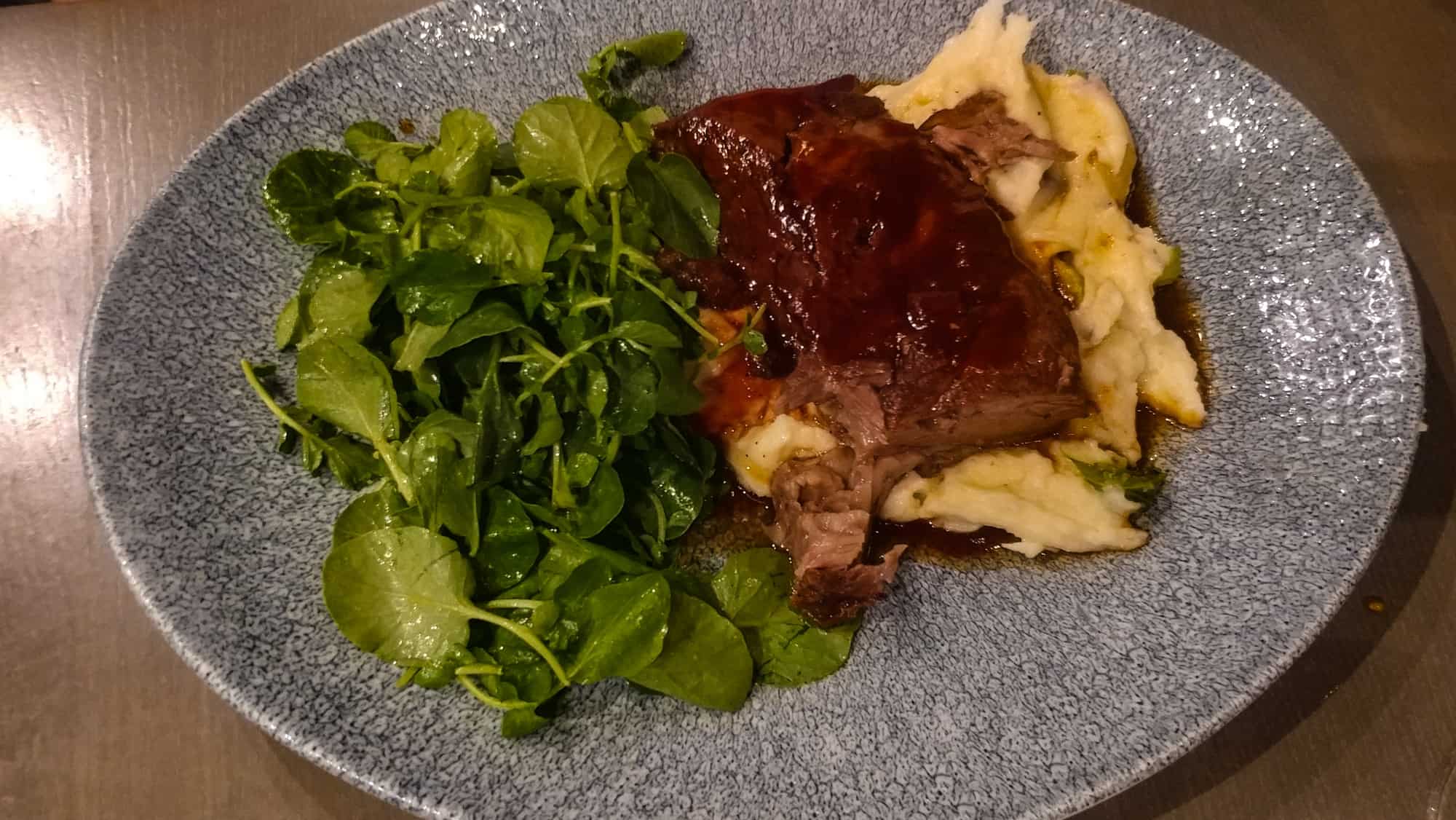 Since we were all rather full by the end of our entrees, we agreed to split the Kids dessert. This proved to be yet another delightful surprise. From the children's menu we ordered the ice cream sandwiches. These were not only as the kid puts it "one of the most delicious things I have ever ate" but also one of the most beautiful. The two beautiful tie-dyed purple, red and white ice cream sandwich cookies arrived at the table embellished with a golden Mickey top and proved to be the perfect bit of sweetness to finish off what turned out to be a fabulous meal at the Ale & Compass.
---
This post was written by…
Leslieann of Our Happy Place
Service: Table Service
Type of Food: American, New England-inspired Menu
Location: Yacht Club Resort, Walt Disney World
Disney Dining Plan: Yes (Table Service)
Tables in Wonderland: Yes
Menu:
Official Disney Breakfast Menu
Official Disney Lunch Menu
Official Disney Dinner Menu
Allergy Friendly Dinner Menu
Your Thoughts...
Please share your thoughts in the comments or reach out on social media...We would love to hear from you.
Follow Mouse Travel Matters for Disney Parks news, the latest info and park insights, follow MTM on Twitter, Facebook, and Instagram.
You May Also Like