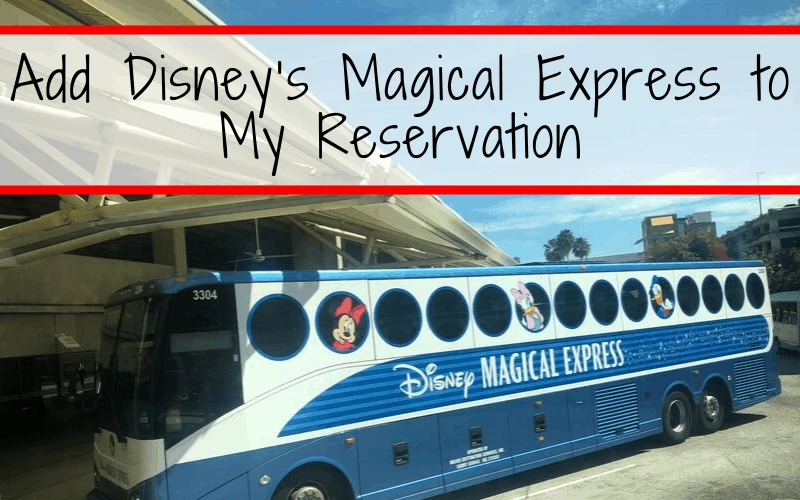 There are many reasons why guests choose to make an initial booking at Walt Disney World without adding Disney's Magical Express (DME)
This post may contain affiliate links.
To which I earn a small commission, at zero cost to you!
Find more info in our
Privacy Policy
.
Among those reasons is simply not having your flights purchased yet. This is fairly common and the majority of guests will not be calling back to make Magical Express reservations for months after making their initial Disney resort reservation.
Note; Magical Express is available to anyone traveling directly to a Disney-owned resort. They do not make stops at the parks, nor do they service off-site resorts.
Also, The Disney's Magical Express documents are mailed to the United States (including Puerto Rico) and Canada only. More on that further down.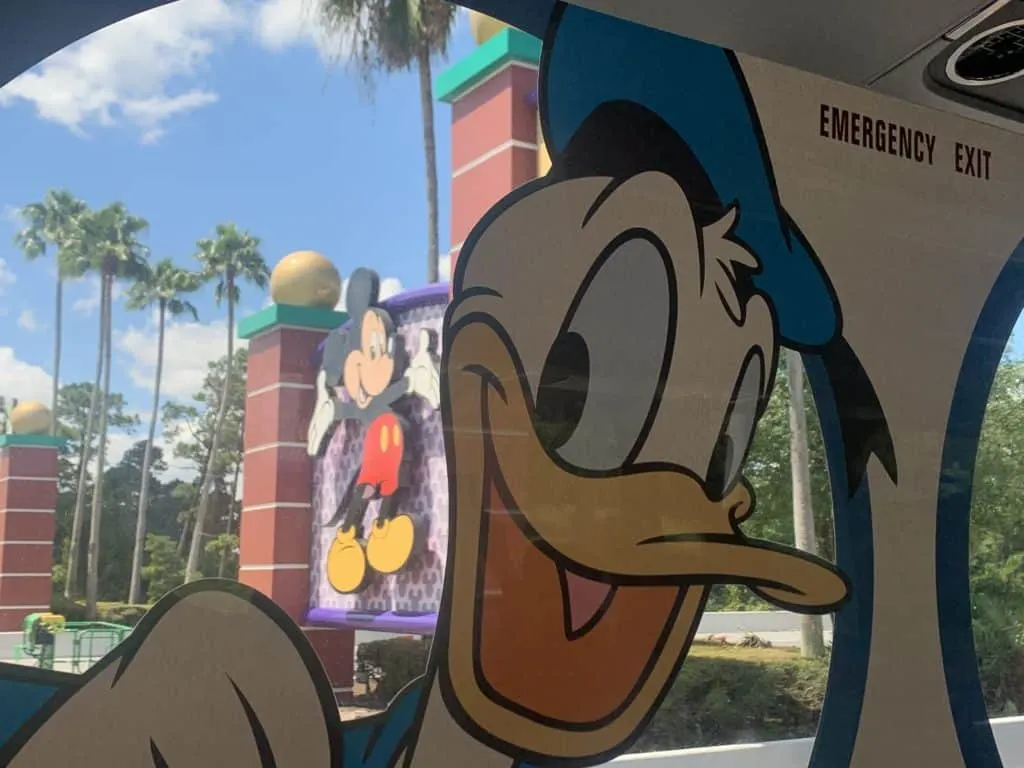 How Do I Add Disney's Magical Express to My WDW Reservation?
There are two ways to add a Magical Express reservation to your Walt Disney World reservation.
1- Call. It's that easy.
From the U.S. or Canada
(407) 939-1936
From the United Kingdom
0800 16 90 730
You will be asked to confirm your identity, and using your Hotel Reservation number, the Disney agent will collect your flight information. Once everything is put in, they will confirm your flight times and dates and your Magical Express luggage tags will be put in the mail about 1 month before your departure date.
2- Go online
Visit Disney's Magical Express Airport Transportation Reservation at https://disneyworld.disney.go.com/airport-transportation-reservation/
If you have zero interest in calling Disney or simply don't have the time, there is an online form.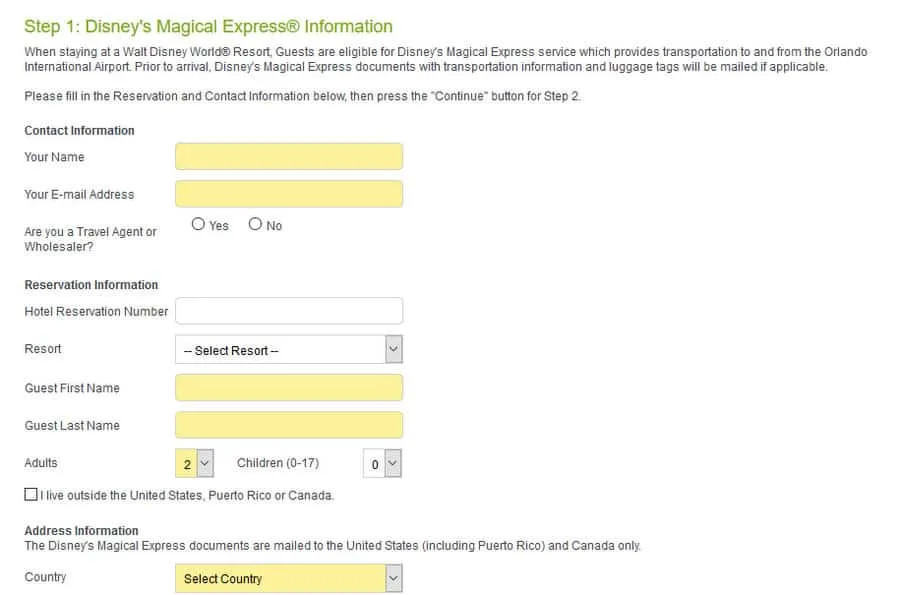 You will receive an email shortly after submitting the form that you have done everything they asked for.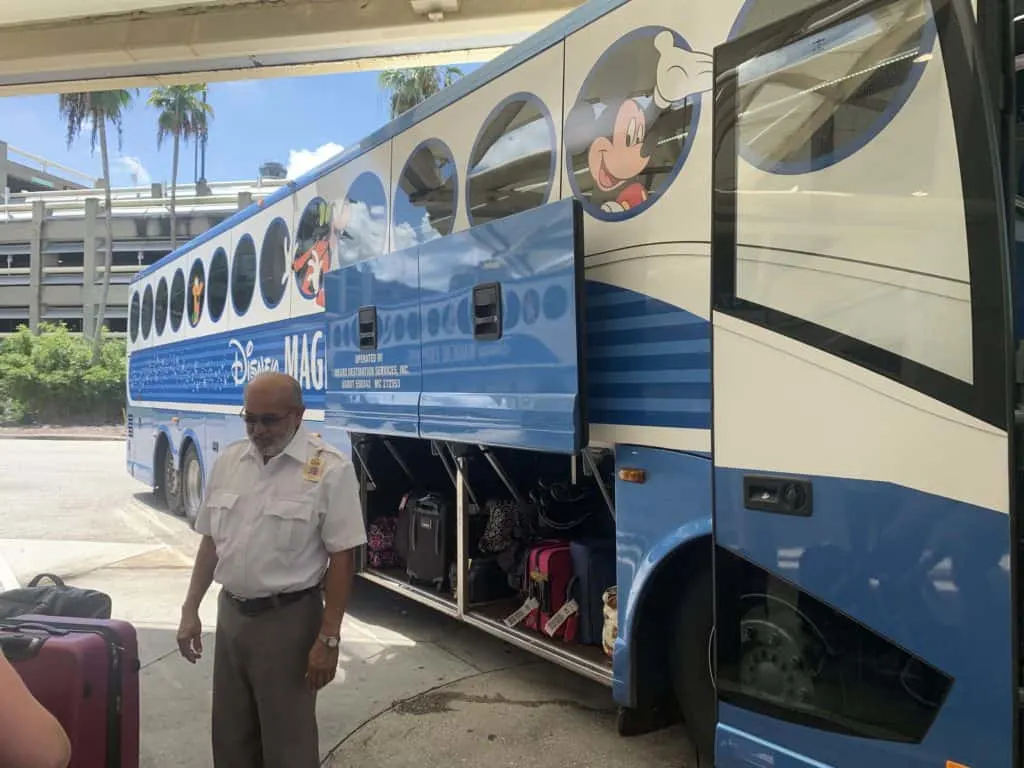 Know before you go
Pack a Carry-On Bag
If you plan to take advantage of the complimentary luggage delivery service of Disney's Magical Express—for flights arriving between 5:00 AM and 10:00 PM—be sure to keep any medications, valuables and items essential to your first day at Walt Disney World Resort with you. Your luggage will travel separately to your Disney Resort hotel and may arrive up to 3 hours after you. This includes your Park Bag as well as other Arrival day necessities.
Depending on your first-day plans, consider the following for your carry-on:
Swimsuits
Sunscreen
An extra set of clothes
Camera gear
Comfortable shoes
For evening arrivals:
Pajamas
Toothbrush/toothpaste
Also, remember not to pack your MagicBands in checked luggage, as you will need them to check in with Disney's Magical Express and unlock your hotel room.
Directions to Disney's Magical Express at Orlando International Airport
We recommend you view and print out a map of Orlando International Airport—including the location of Disney's Magical Express—before you leave home.
Luggage Tags
If you did not place Disney's Magical Express luggage tags on your checked items, be prepared to provide your airline baggage claim numbers so Disney can collect your luggage for delivery to your Resort hotel.
Please remember: your luggage will travel separately to your Disney Resort hotel and may arrive up to 3 hours after you.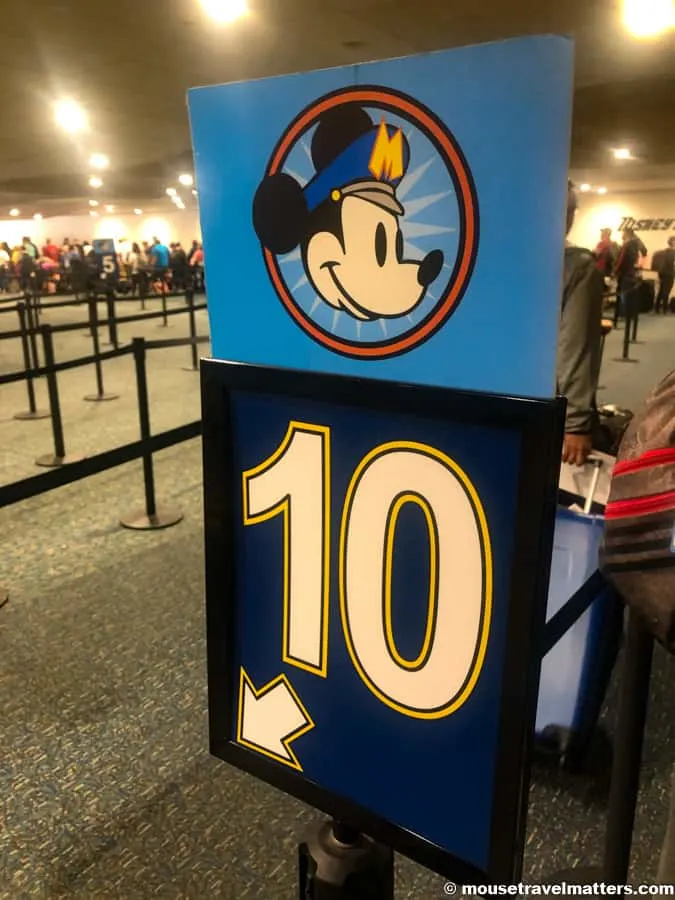 Print out
Be sure to print out all confirmation emails or have them readily accessible on your mobile phone.
Be aware that WIFI at Orlando International Airport is spotty at best and you will want to have documents downloaded or take a screenshot before leaving home.
Your Thoughts...
Please share your thoughts in the comments or reach out on social media...We would love to hear from you.
Follow Mouse Travel Matters for Disney Parks news, the latest info and park insights, follow MTM on Twitter, Facebook, and Instagram.
You May Also Like