Last Updated on May 18, 2021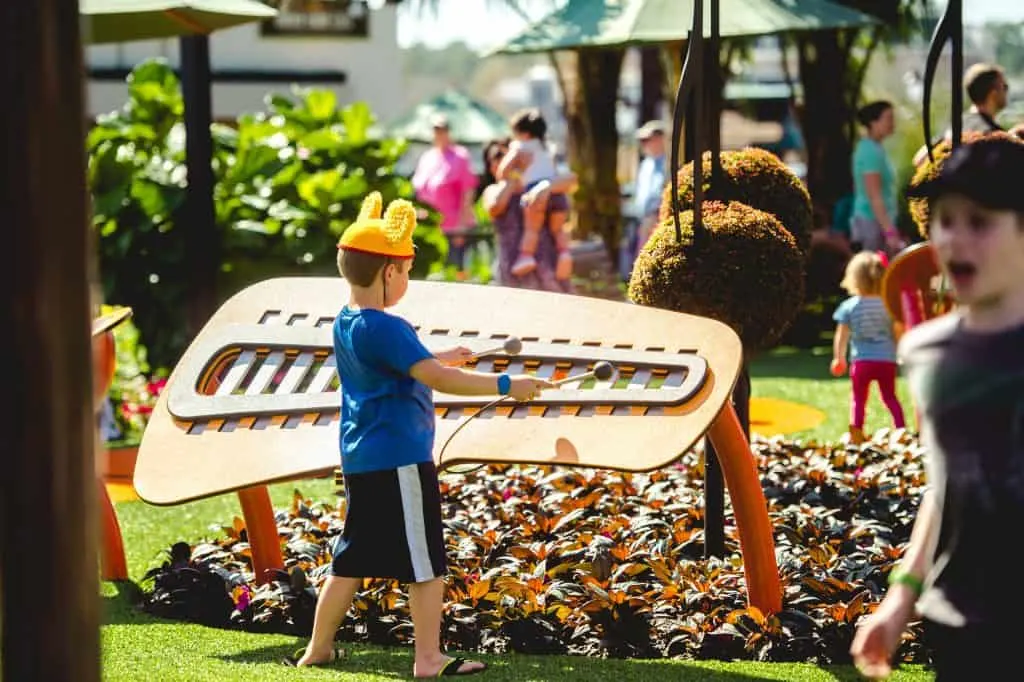 Now through May, the International Flower and Garden Festival is in full swing. With a record-breaking number of Outdoor Kitchens, food offerings, special drinks, gardens, and topiaries, the 2019 festival is one you should absolutely plan on attending.
But if you're traveling with kids who moan at the mention of a "boring" afternoon spent at the Festival, that leisurely walk you were planning might quickly turn into a full-blown meltdown…but not if you're equipped with a game plan!
Epcot Flower and Garden Festival Index
At this year's Festival families can enjoy interactive play area, gardens, and exhibits geared toward kids!
Spike's Pollen Nation Exploration
Spike's Pollen National Exploration scavenger hunt challenges gardeners of all ages to follow Spike on his pollination trail around World Showcase Ð map and stickers available at Port of Entry.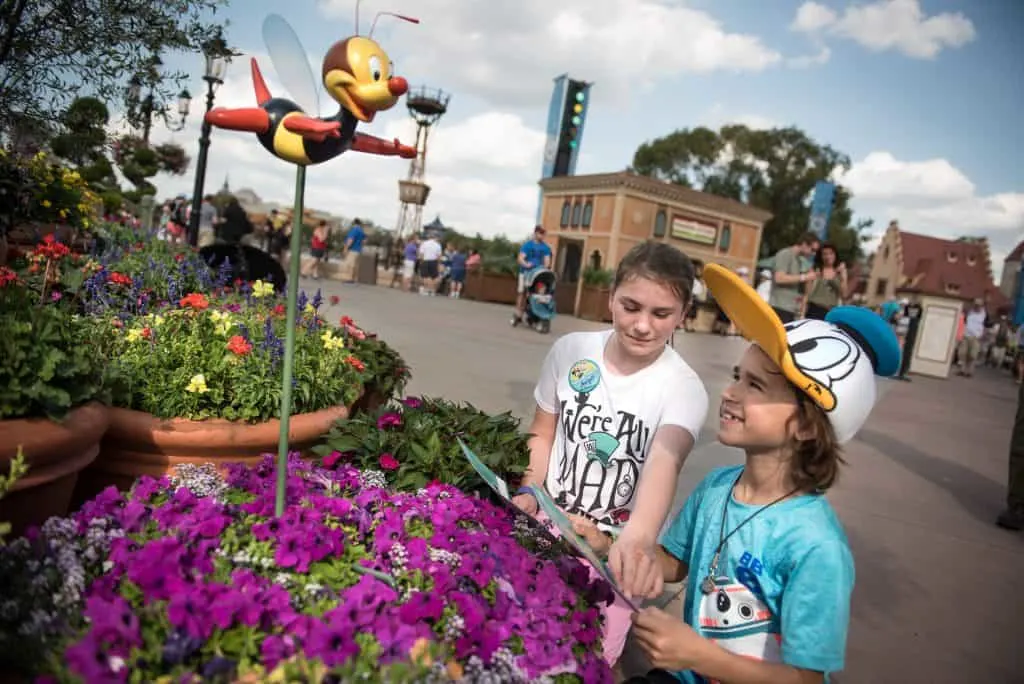 Egg-Stravaganza Scavenger Hunt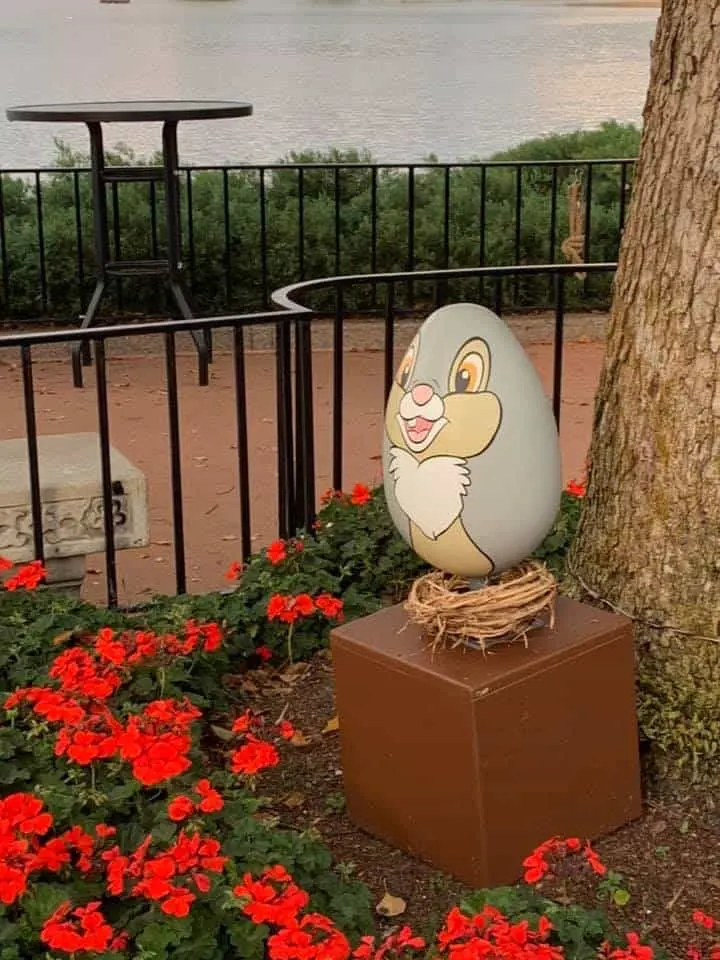 Until Easter, guests visiting the Epcot International Flower & Garden Festival can participate in our Egg-stravaganza scavenger hunt – hunting high and low in World Showcase for "eggs" that portray favorite Disney characters.
As you find the hidden Disney Character-themed "eggs" in the park, you record your discoveries by placing a corresponding sticker on a specially themed Egg-stravaganza map. Maps and stickers can be purchased for $5.99, plus tax at the following parks and locations:
Disney Trader
Pin Central
World Traveler
When you find all of the "eggs" and complete your scavenger hunt map, you then return it to Disney Traders for a sp-egg-tacular surprise.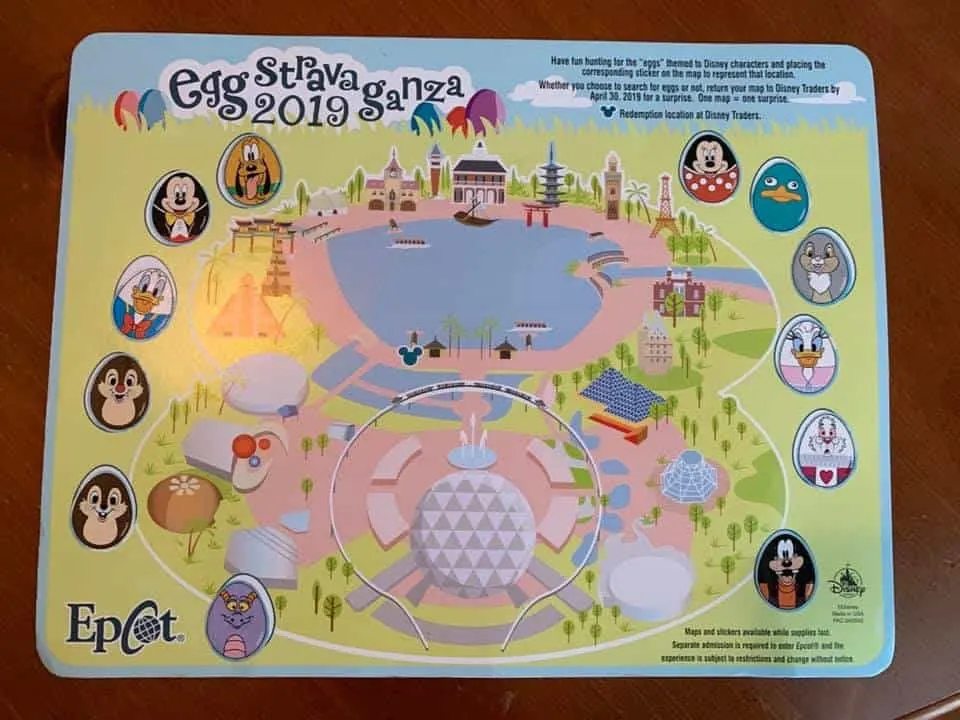 The Butterfly Garden
The Butterfly on the Go exhibit is a popular stop where guests can see butterfly topiaries, step into a garden to watch the real winged beauties in flight and see a butterfly emerge from its chrysalis during the 2019 Epcot International Flower & Garden Festival.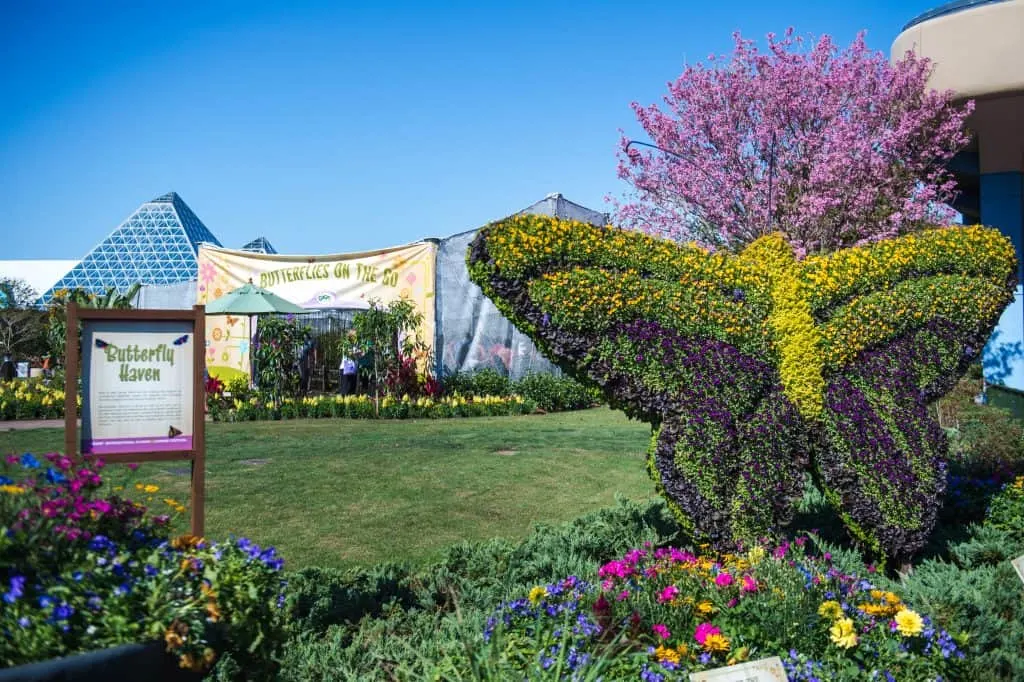 Character Topiaries
While they are looking at all of these amazing topiary's around, why not make a game of it; Topiary Scavenger Hunt. Use the Festival Passport to searched and check off the topiaries ask you explore Epcot. They are labeled by pavilion so make sure to get them all before getting too far away.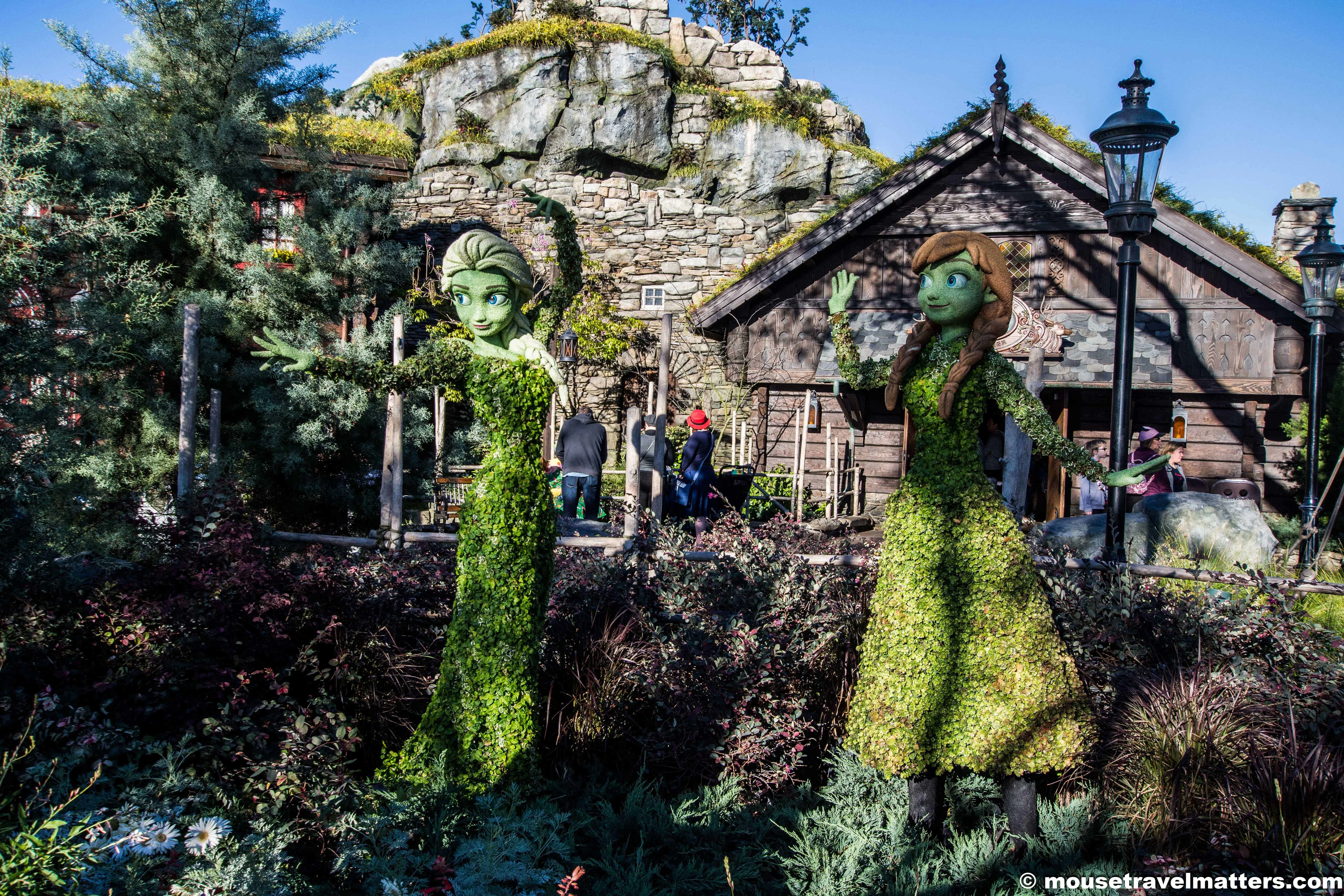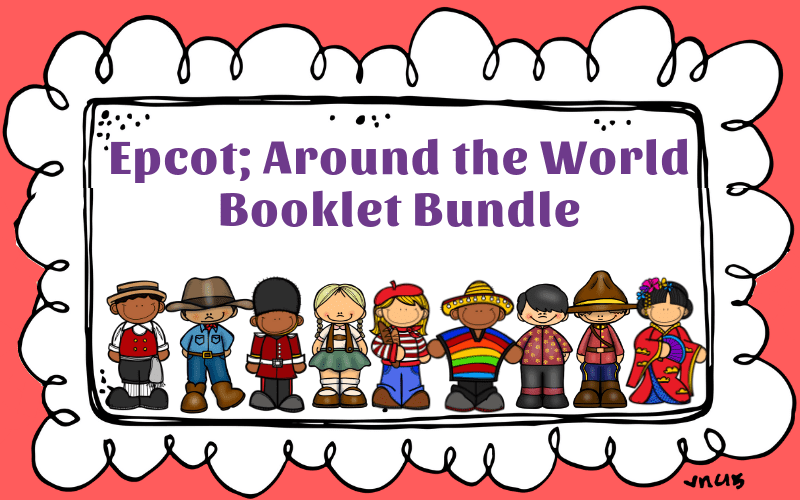 Interactive Playgrounds
The Music Garden Melodies play area in Imagination Walkway gives children a chance to frolic and interact while parents relax nearby during the 2019 Epcot International Flower & Garden Festival.
There are 3 Interactive playgrounds throughout Epcot International Flower & Garden Festival;
The How-To Garden – NEW!
Location: Future World West
Imagination Play Garden – NEW!
Location: Imagination Walkway
Road to the Florida 500
Location: Along the Test Track Walkway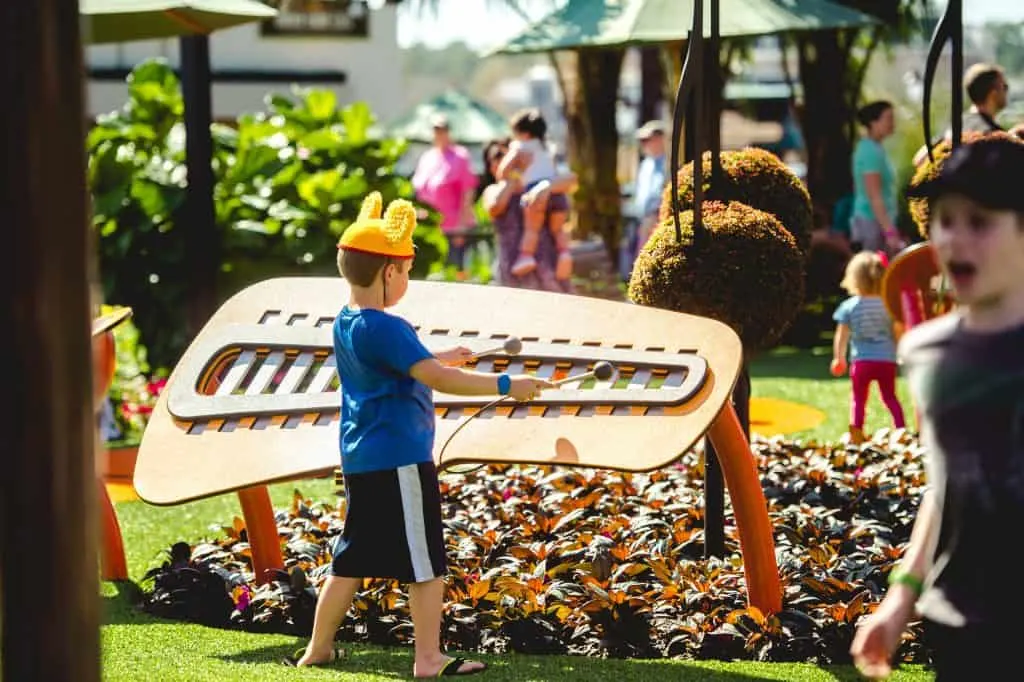 Stuff your faces with snacks and amazing meals
One of the amazing features of Epcot festivals is all of the food. Again, with the helpful guidance of your Festival Passport, visit each pavilion and their festival booth and try out as many snacks and appetizers as you can.
Gift Cards on a string are available for purchase before entering World Showcase and they can be loaded with as little as $5 to ensure you and your family stick to your budget.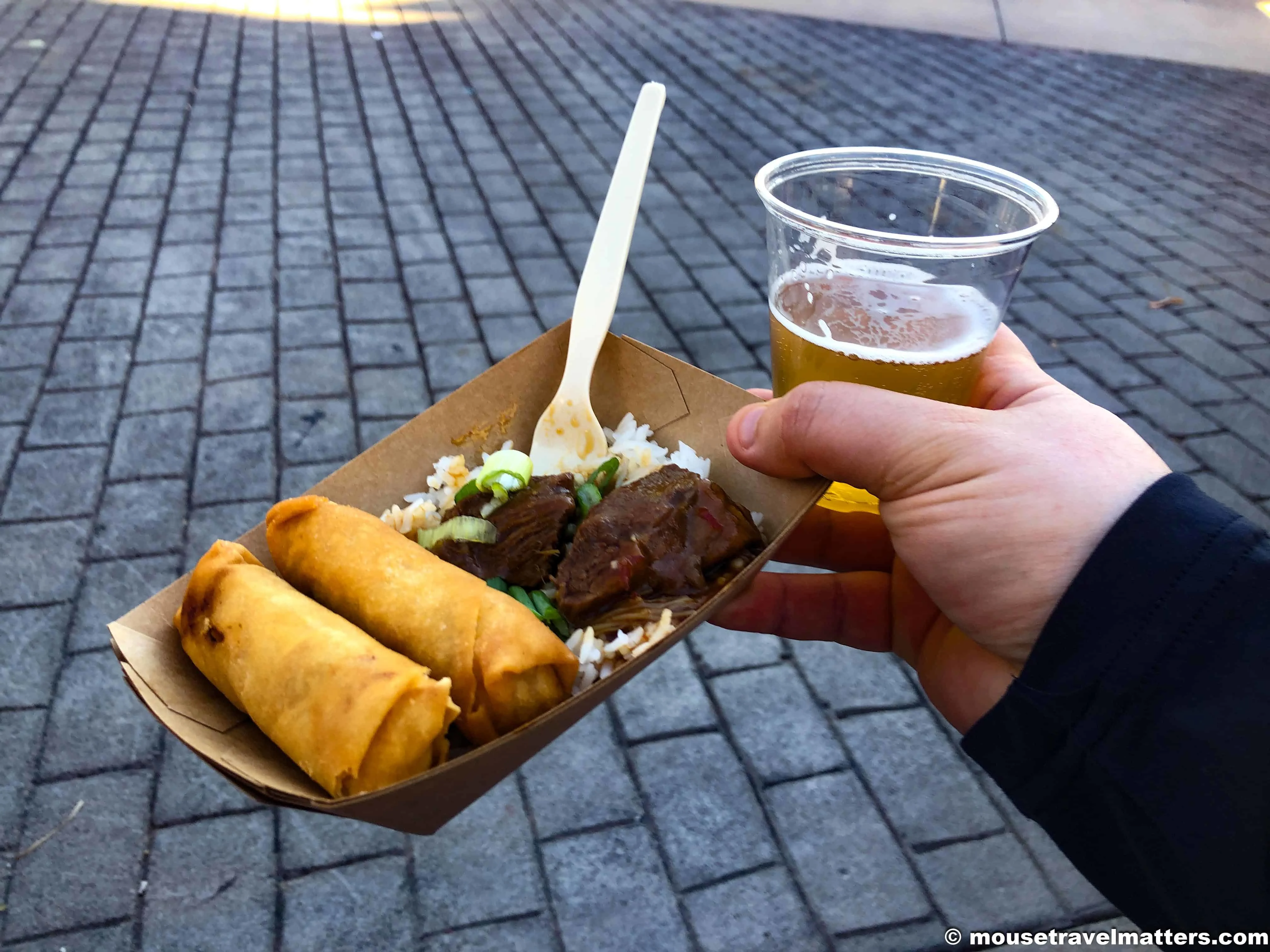 Kidcot Garden Stop Field Guide
Each page has fun info about flowers and a place for the respective country to sign off on. We love Kidcot Stops anyway because its such a fun interaction and we thought this was a fun addition to the Festival. And best of all, it's free!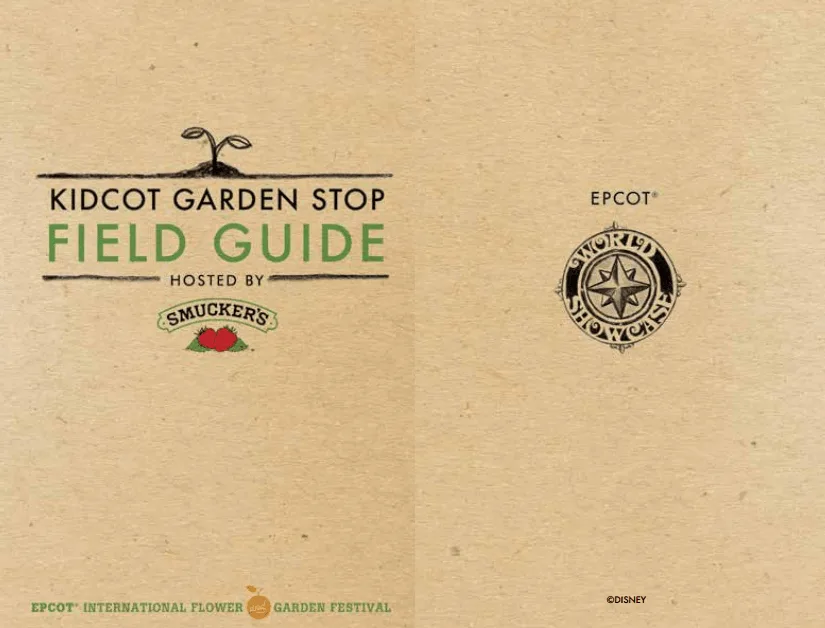 Your Thoughts...
Please share your thoughts in the comments or reach out on social media...We would love to hear from you.
Follow Mouse Travel Matters for Disney Parks news, the latest info and park insights, follow MTM on Twitter, Facebook, and Instagram.
You May Also Like…
Merchandise for the 2020 Epcot International Flower & Garden Festival
Hopping Through Epcot's World Showcase using a Passport
Epcot vs. Reality | The Series – Exploring Pavilion Country Accuracy