Last Updated on February 22, 2020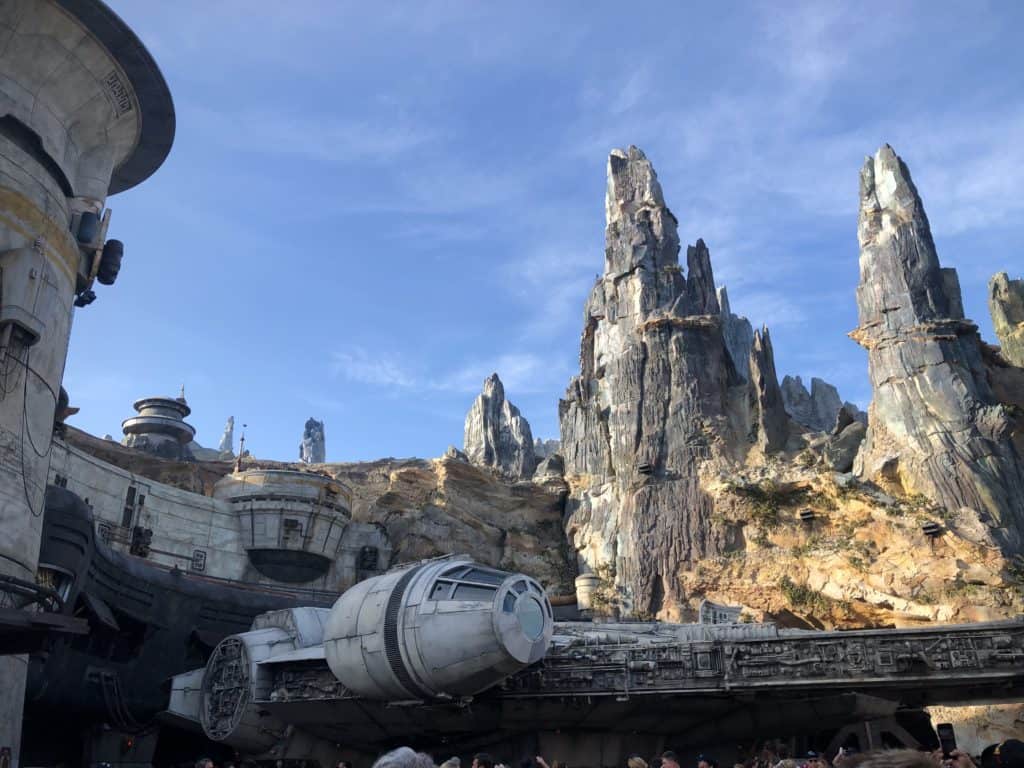 Things You Need to Know: Millennium Falcon: Smugglers Run
Star Wars fans know and love the icon ship – that is Han and Chewies Millenium Falcon now the centerpiece of Star Wars: Galaxy's Edge.
For the casual Star Wars fan, this is the ship that made the Kessel Run in under 12 parsecs.
Disney Imagineering has put a considerable amount of passion and love into recreating the best immersive Star Wars attraction available. It includes iconic details from the falcon such as the chess room.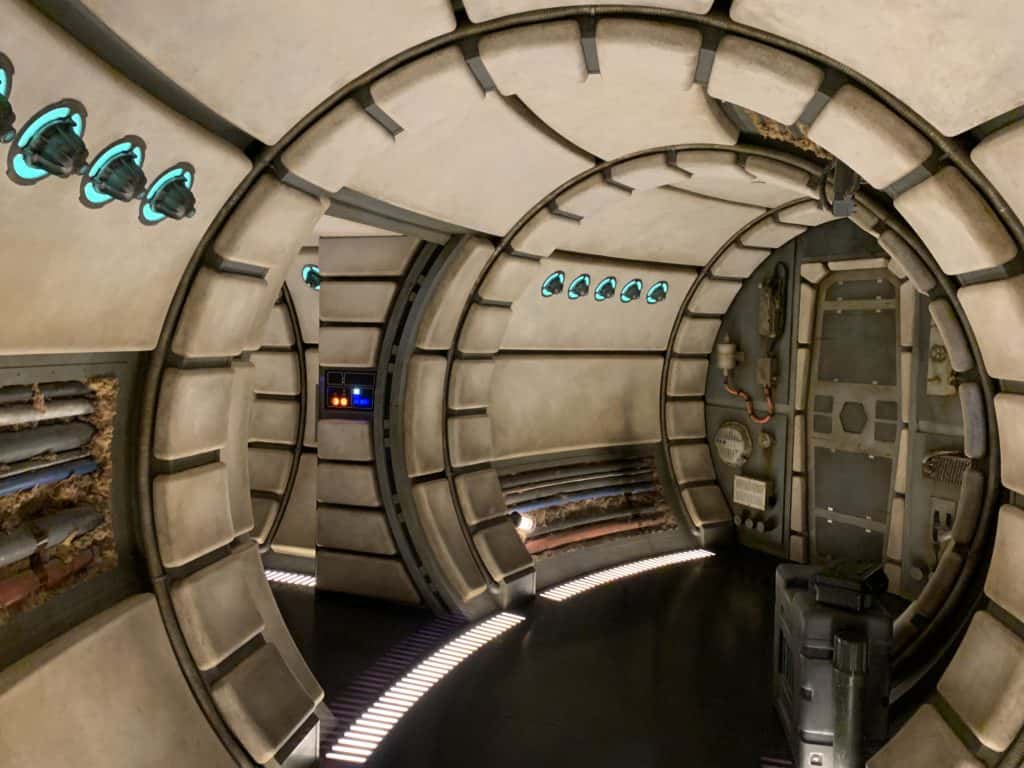 Star Wars: Galaxy's Edge Index
Breakfast at Star Wars: Galaxy's Edge
Full Menu for Every Star Wars: Galaxy's Edge restaurant
Star Wars Guided Tour
Know Before your go to Star Wars: Galaxy's Edge
Star Wars Rise of the Resistance Height Requirements
Star Wars Galaxys Edge Complete Guide
Where to Find: Millenium Falcon: Smugglers Run
Central to Black Spire Outpost and just across from Oga's Cantina is where you will find Millenium Falcon: Smugglers Run. With all the eating, drinking, and merch venues flanking this attraction it is a great place to start your day in Black Spire Outpost.
With the crowd levels anticipated, and the expected mad dash for the Smugglers Run queue bring your best shoes, "Bright Suns". If you are not committed to queuing for a while this might be a good time to see the other details in Galaxy's Edge.
What: A Thrilling Interactive smuggling mission
The Disney Imagineers have created a fully realized 'Star Wars' toy – with the opening of Millenium Falcon: Smugglers Run. This 6 player attraction puts you in the cockpit of the fastest hunk of junk in the galaxy. Whether you are a pilot, gunner or engineer keeping the rust bucket together there is plenty of buttons to push on your adventure. Will, you crash and burn?
This interactive 'Star Tours' is sure to please with Chewbacca onscreen cameos and Hondo Ohnaka from Star Wars: Rebels controlling the mission.
Who's that?: Hondo Ohnaka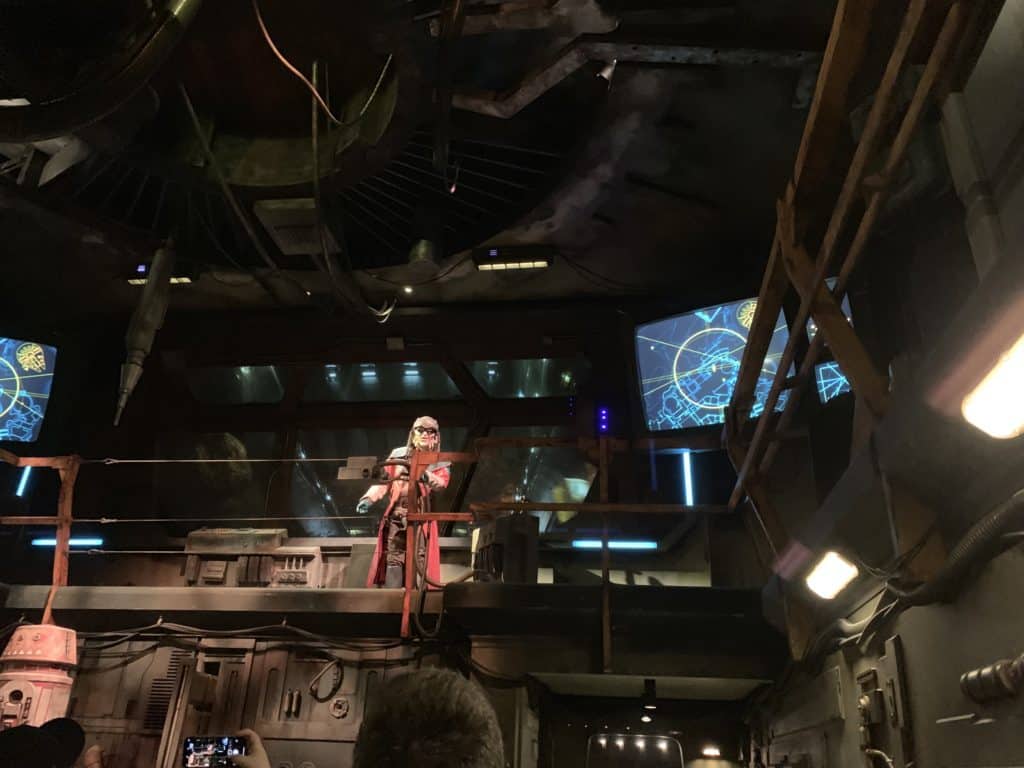 This scoundrel from Star Wars: Rebels, is not a well-known character to some. He is a rather shifty pirate not to be trusted. As the owner of Ohnaka Transport Solutions, Hondo Ohnaka sets out the adventure ahead, likely to your doom. His sinister charm and Gungan like accent will leaving you excited to get on with it.
And Chewies involvement in all of this will certainly thrill the die-hard Star Wars fans.
Take Control: Pilot the Millennium Falcon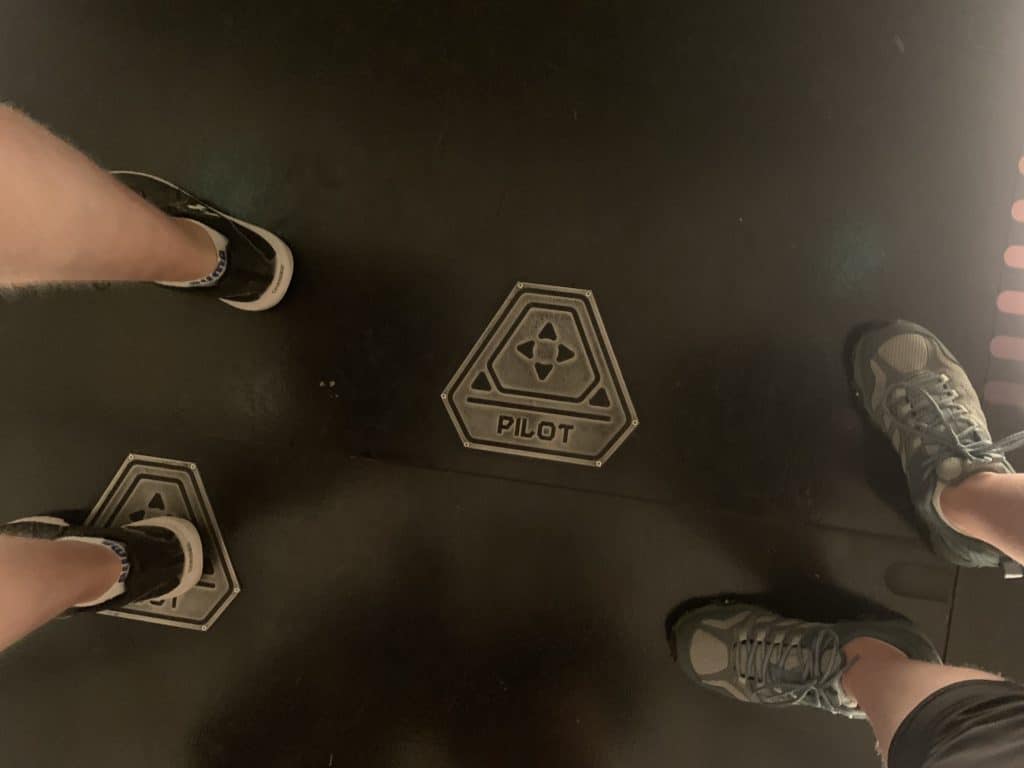 The line can get a little long but in the end, it's worth it. There are two lines at the moment; Single Rider and Standby. There is a FastPass lane set up for the future but they have not released when this will open. Single Rider takes between 10-20 minutes to board, and Standby has been listed anywhere from 300 minutes in the mornings to 150 minutes in the late afternoons.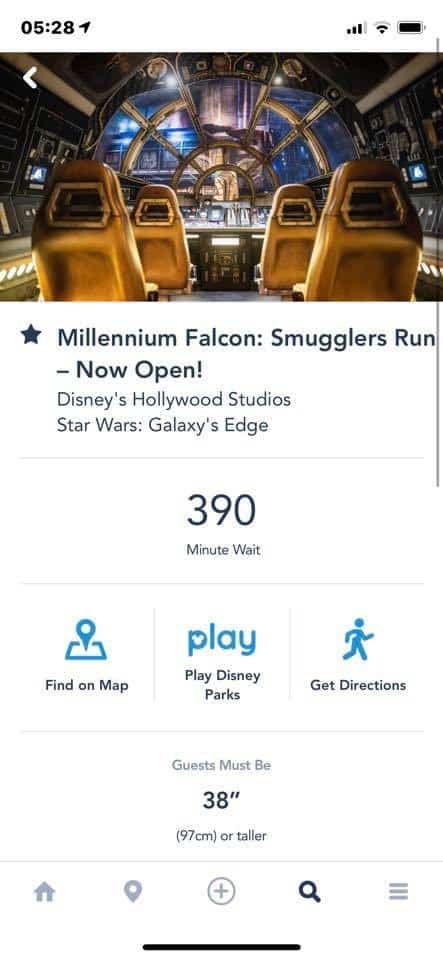 Once you have been moved through the queue and receive your mission details, you will be assigned a station; Pilot, Gunner or Engineer. Each has its own responsibilities and are required to do their share in order to secure the cargo and complete the mission.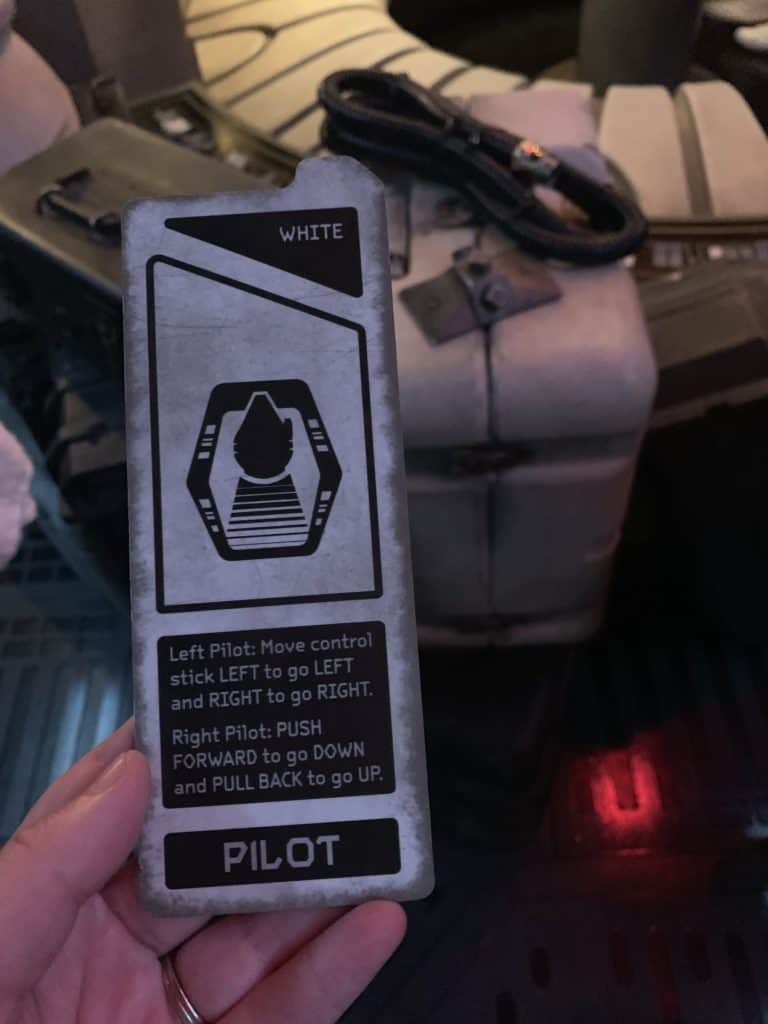 The Ride: Review
It's the cockpit of the Millenium Falcon in exquisite detail, the internet has removed the secret. When the doors open, you step on to the flight deck and are transported to an immersive environment that you control. Fly well and Chewbacca won't have to take control of the ship remotely.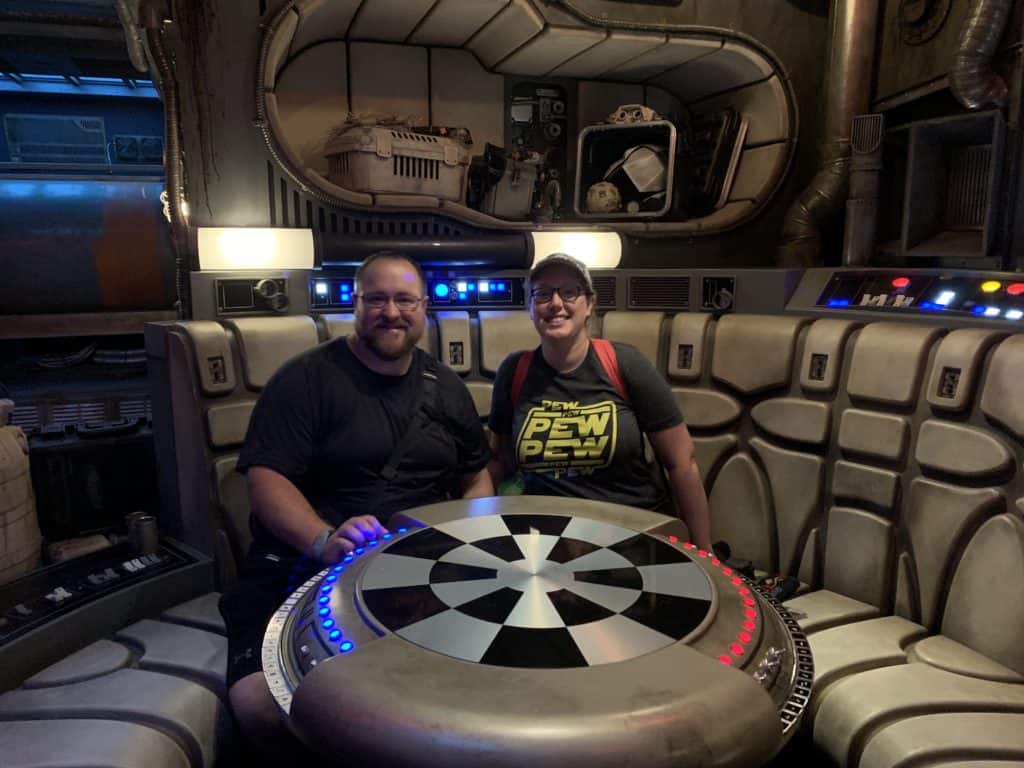 Motion Sickness
It's not in 3-D, so that's good for those prone to motion sickness, but remember the worse you and your five companions do on the mission, the more bumpy and turbulent the ride becomes.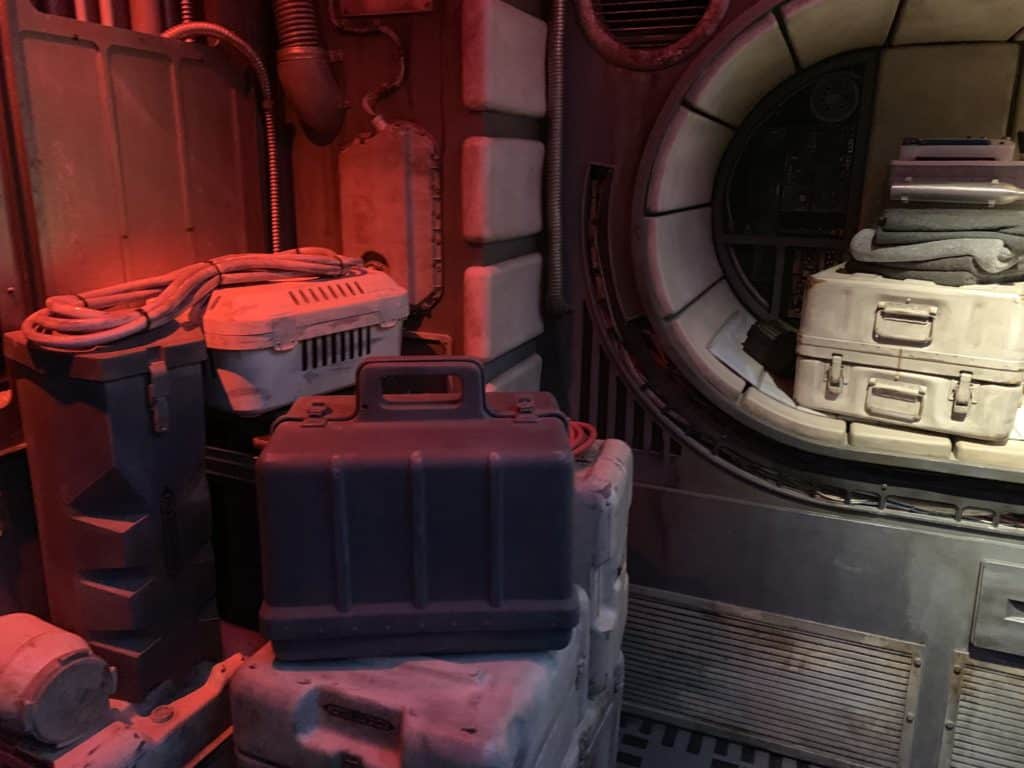 Ride Video

Your Thoughts...
Please share your thoughts in the comments or reach out on social media...We would love to hear from you.
Follow Mouse Travel Matters for Disney Parks news, the latest info and park insights, follow MTM on Twitter, Facebook, and Instagram.