Last Updated on December 22, 2021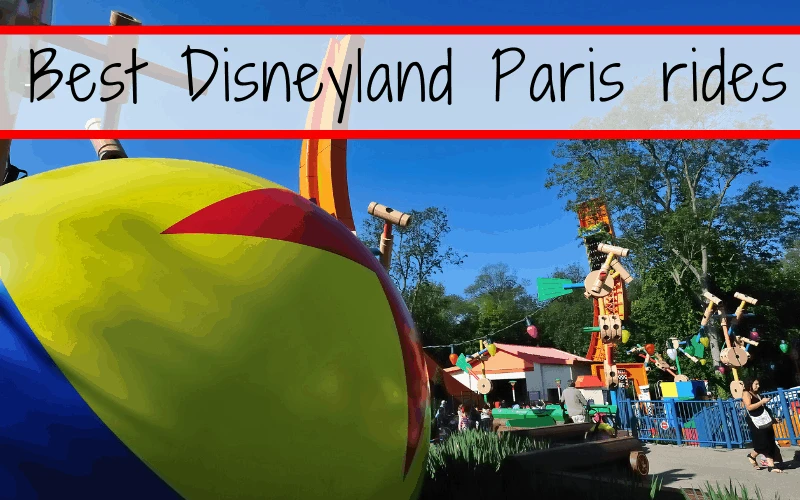 If you are planning a visit to the Disneyland Paris Resort, here are 10 of the best Disneyland Paris Rides.
Best Disneyland Paris rides
At a glance, Disneyland Paris may seem a little too similar to Disney World in Florida. However, there are key differences that make a vacation to the French amusement park totally worth it. When you go, check out these magical places and attractions that'll guarantee a fun time.
Ratatouille: The Adventure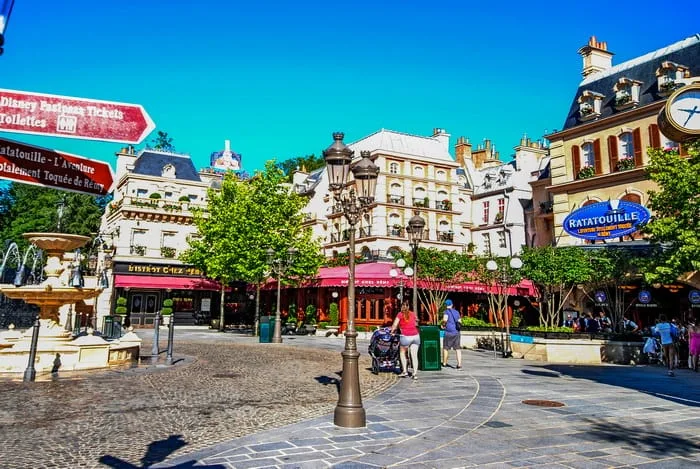 Get shrunk down to the size of a mouse and scurry across the kitchen floor in your very own rat-mobile. Includes your own 3D glasses and a sneak peek into the Bistrot Chez Remy restaurant.
Phantom Manor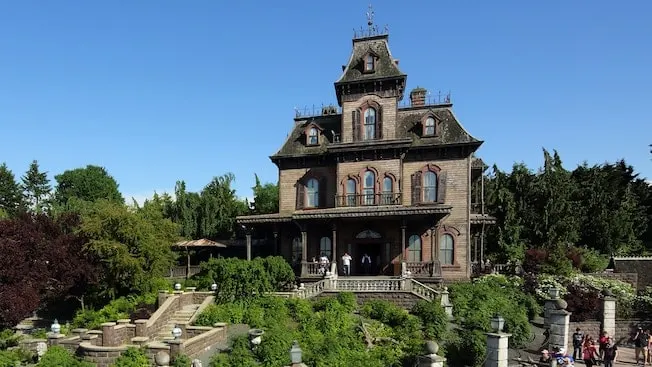 Darker and scarier than your average Disney Haunted Mansion, Phantom Manor is the french take on a very popular theme. It is also said to be the best haunted mansion in all of Disney's theme parks. .
Pirates of the Carribean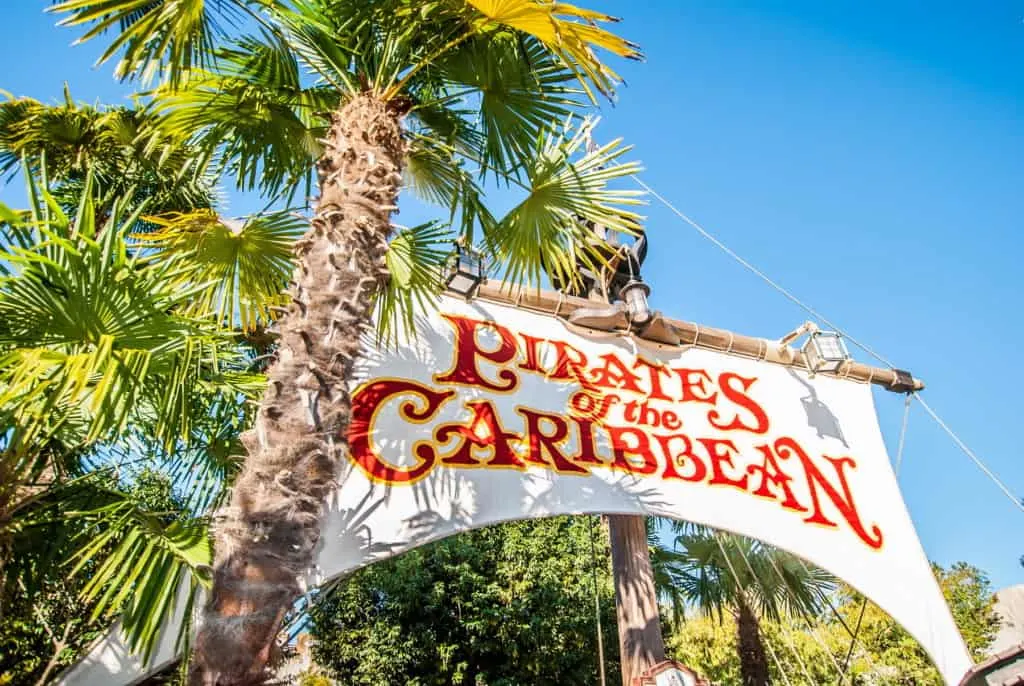 The ride that proceeded the movie franchise, Pirates of the Caribbean is a great family-friendly ride with just enough thrills to keep the adults entertained. Don't forget to smile.
Toy Soldiers Parachute Drop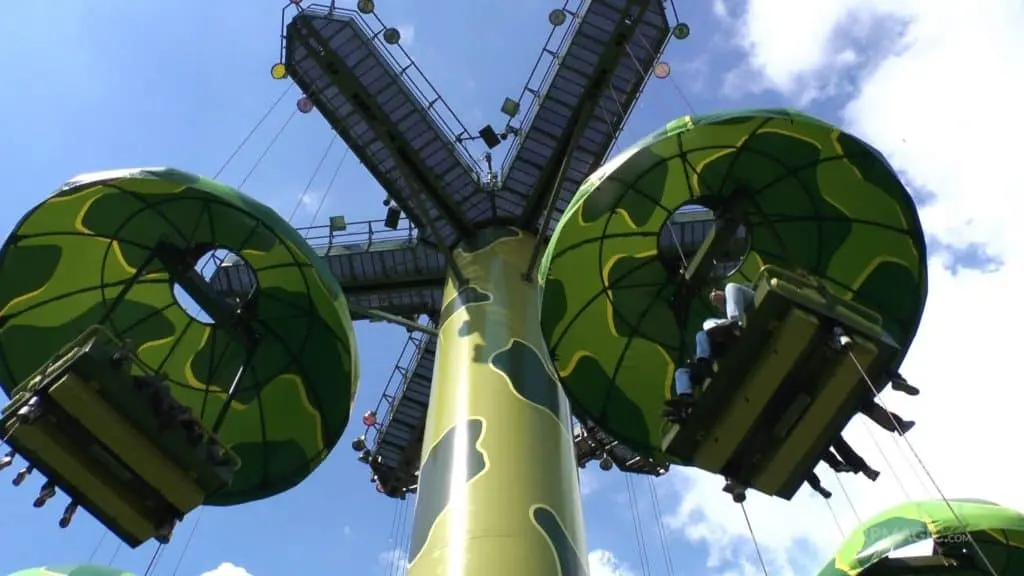 As if life wasn't scary enough, brace yourself for a thrilling 82-foot drop above a toy-army base full of lookout towers and over-sized green toy soldiers.
Crush's Coaster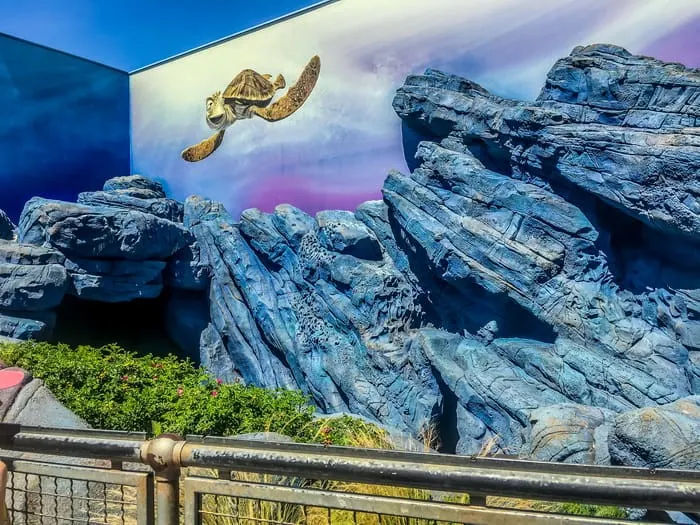 With no fastpass and a slow loading time, Crush Coaster tends to have a long queue at any time of day but the ride is worth it. Race crush through the East Australian Current and head out on all-new adventures in your own turtle-wagon for 2.
Indiana Jones et le Temple du Peril—Indiana Jones and the Temple of Peril
Based on the Indiana Jones films, guests are taken on an adventure riding in a mining train through a lost temple. This is nothing like Indiana Jones at Walt Disney World.
Buzz Lightyear Laser Blast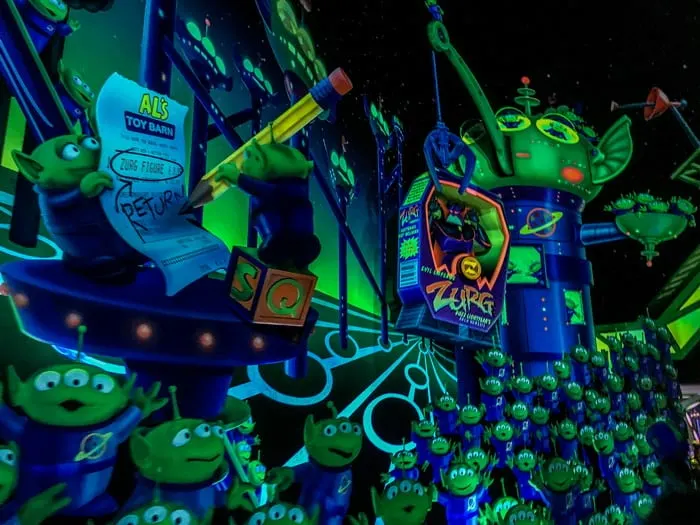 Help Buzz Lightyear complete his mission by blasting the enemies of the Galactic Alliance. There are two people per car, just in case you were wondering who had better aim.
Alice's Curious Labyrinth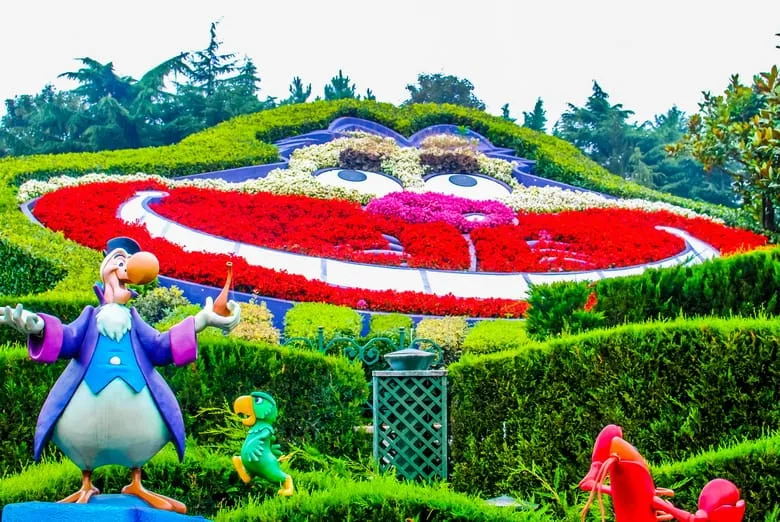 Park your strollers and keep the little ones close by cause this could take a while. Alice's Curious Labyrinth ends at the Queen of Hearts' castle and an amazing view of Fantasyland.
Star Wars Hyperspace Mountain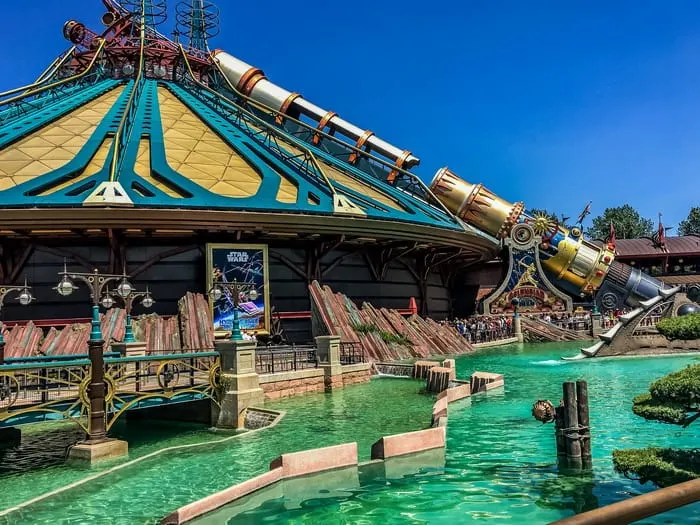 The reimagined Space Mountain takes you into hyperspace, then drops you square in the middle of a space battle between good and evil. This ride is fast!
Cars Quatre Rous Rallye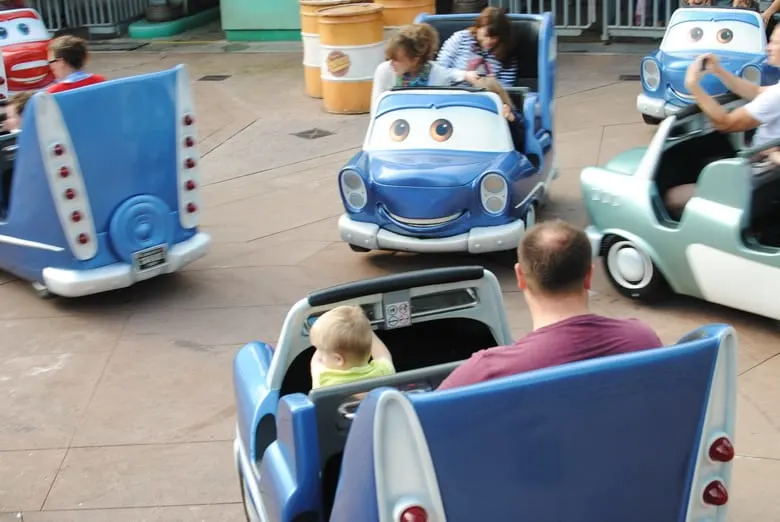 Last but not least, Cars Race Rally! With room for 4, find your favorite Cars' character and let the magic happen. The vehicles automatically change from one spinning turntable to the next while interweaving and switching places with the other vehicles so you don't have to worry about little ones at the controls.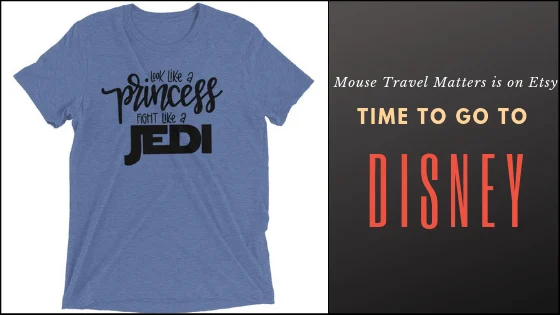 Disneyland Paris Ride Height Restrictions
There are ride height restrictions on some of these attractions, this is for the safety of the rider and can not be adjusted because your child is "so close" or "really wants to ride it". We ask that all guests respect the rules (as well as the Cast Members enforcing them) and check out the height limits before making any hard plans for the day. Also, don't forget to check out What is Babyswitch and how do we use it?
Where can I see Disneyland Paris ride closures?
The official Disneyland Paris app is full of helpful information, including ride closures. This is great for up to the minute updates when a ride goes down during the day for mechanical failure or other surprise reasons.
But, Disneyland Paris also has a handy website for all of this as well. Current and scheduled upcoming refurbishments can be found here.
What rides are open during extra magic hours at Disneyland Paris?
Extra Magic Time at Disneyland Paris is an exclusive extra time for some of the most popular attractions.
Only those staying at a Disneyland Paris owned hotel, or guests with Magic Plus or Infinity Annual Pass, whether you're staying in a Disney Hotel or not, have access to this special time.
Disneyland Park
Thunder Mesa Riverboat Landing
Big Thunder Mountain
Peter Pan's Flight
Dumbo the Flying Elephant
Les Voyages de Pinocchio
Le Carrousel de Lancelot
Mad Hatter's Tea Cups
Princess Pavilion
Buzz Lightyear Laser Blast
Star Wars Hyperspace Mountain
Orbitron – Machines Volantes
Star Tours: L'Aventure Continue
Walt Disney Studios Park
Crush's Coaster
Flying Carpets Over Agrabah
Ratatouille: L'Aventure Totalement Toquée de Rémy
Toy Soldiers Parachute Drop
Slinky Dog Zigzag Spin
RC Racer
The Twilight Zone Tower of Terror
Rock 'n' Roller Coaster starring Aerosmith

Best rides for toddlers
Best Rides for Under 5s at Disneyland Paris
It's easy to see the laundry list of rides that your kids can't or probably won't want to ride and think that Disneyland Paris really isn't mean for children. But, there is a lot that little ones can do so here is a shortlist of which are the best rides for young kids in Disneyland Paris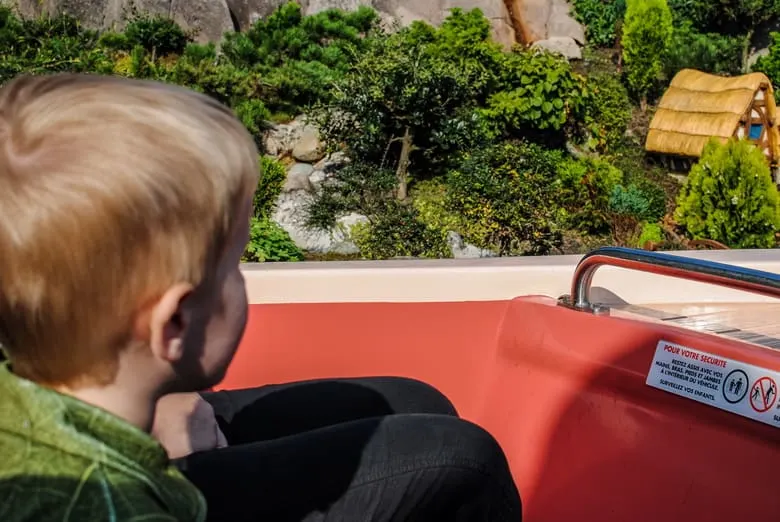 Best Rides For Young Kids in Disneyland Paris – Disney Park Rides
Fantasyland Rides for Kids
Peter Pan's Flight
It's A Small World
Les Voyages de Pinocchio
Dumbo the Flying Elephant
Mad Hatters Tea Cups
Le Carrousel de Lancelot
Casey Junior – Le Petit Train du Cirque
Alice's Labyrinth
Blanche-Neige et les Sept Nains (Snow White)
Discoveryland Rides for Kids
Buzz Lightyear Laser Blaster
Orbitron
Autopia
Adventureland and Frontierland Rides for Kid
Pirates of the Caribbean
Thunder Mesa Riverboat
Best Rides For Young Kids in Disneyland Paris – Walt Disney Studios
Toon Studio Rides for Kids
Ratatouille: The Adventure
Cars Quatre Roues Rallye
Crush's Coaster
Flying Carpets over Agrabah
Slinky Dog Zigzag Spin
Disneyland Paris rides for pregnant women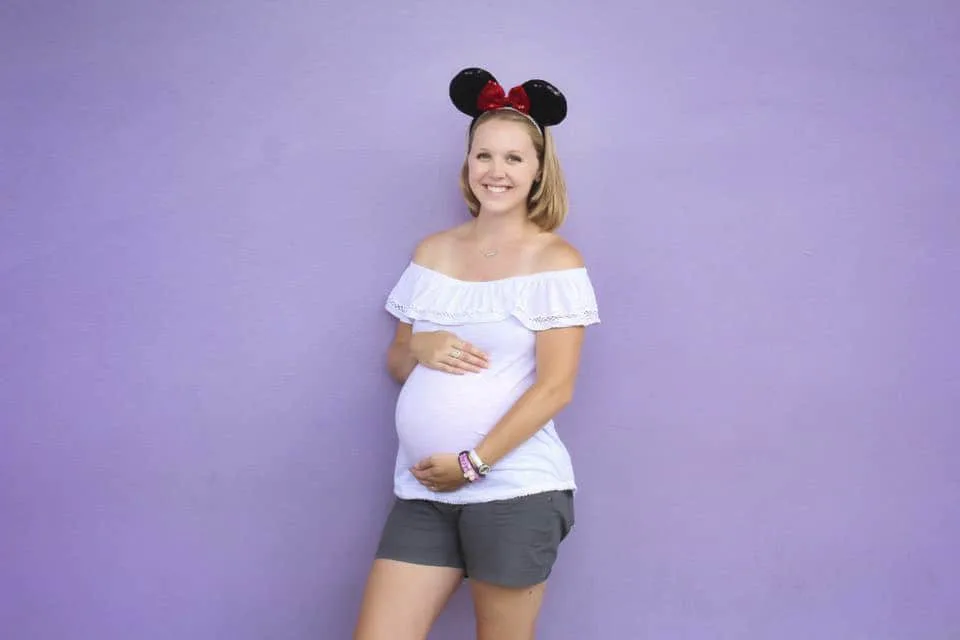 Believe it or not, there is a lot you can do at Disneyland Paris while pregnant. I did it! We had just moved to Europe, scheduled our first Disneyland Paris holiday and boom, we found out we were pregnant with our littlest monster. I wasn't about to cancel.
A little research later and we found out I could pretty much do anything our 3-year-old was allowed to do, with a few exceptions.
Disneyland Park
Princess Pavilion
Legends of the Wild West
Riverboat
Pocahontas Indian Village
Buzz Lightyear Laser Blast
Le Passage Enchante d'Aladdin
Adventure Isle
Orbitron
Les Mystères du Nautilus
Pirates Beach
Sleeping Beauty
Dragon under the Castle
Lancelot's Carousel
Disneyland Railroad
Dumbo
Alice's Labyrinth
Le Pays des Contes de Fees
It's a Small World
La Cabane des Robinson
Walt Disney Studios Park
Art of Disney Animation
Mickey and the Magician
Disney Junior
Stitch Live
Tram Tour
Stunt Show
Check out our link for more information on how to do Disneyland Paris while Pregnant, and some clever tips on how to keep up your energy.
Watch Disney Paris Ride videos on YouTube
We are slowly making our way through the footage and creating ride videos for our own Youtube channel, but there are tons of Ride Videos all over the internet.
This one in particular, is the It's a Small World Disneyland Paris Christmas overlay.
You May Also Like
We'll share more Disney tips in our next posts. Subscribe to our newsletter to stay in the know.