Last Updated on January 30, 2020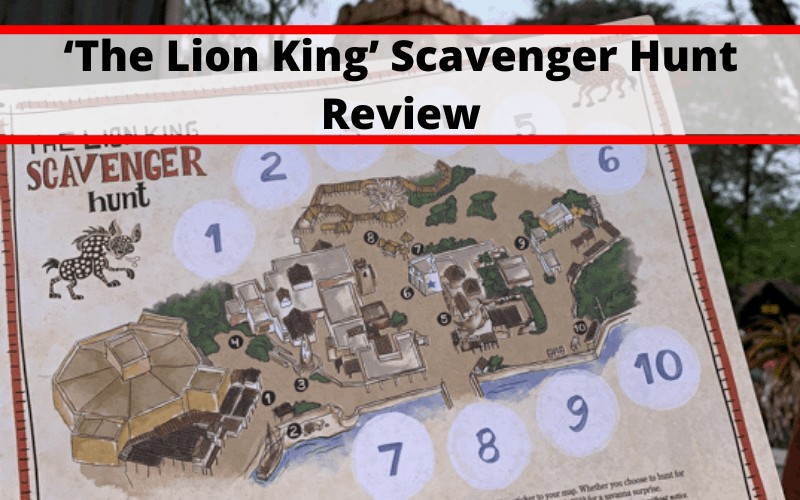 The newest family fun to hit Disney's Animal Kingdom is "The Lion King" scavenger hunt. It first debuted in July with the release of the Live-Action Lion King movie and has grabbed the hearts of Disney goers all around. This fun, family-friendly scavenger hunt will have you touring Harambe and exploring places you didn't know existed.
For $6.99, guests can get a map and stickers to hunt for characters from The Lion King around the Africa section of Disney's Animal Kingdom. This involves putting stickers on different areas of a map to prove that you've found the characters to claim your prize at the end.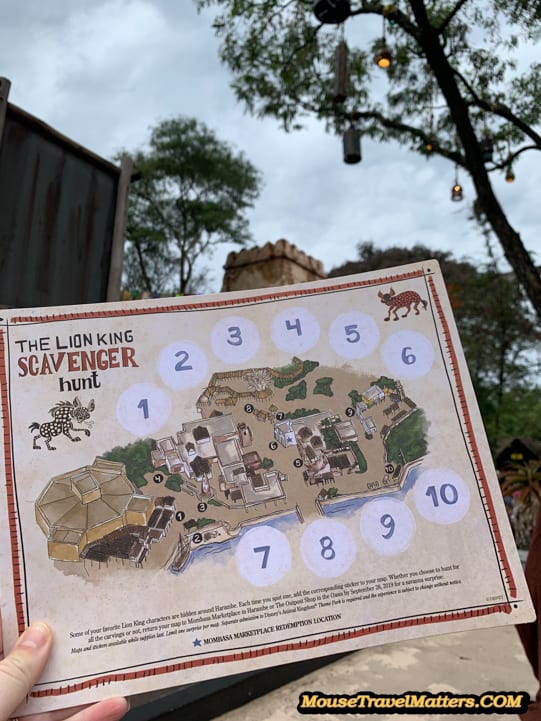 The maps are available at Outpost, Discovery Trading Company, Island Mercantile, and Mombasa Marketplace.
Such is Disney tradition, whether you choose to hunt for all the carvings or not, you can return your map to Mombasa Marketplace in Harambe or The Outpost Shop in the Oasis. Your map will be stamped as redeemed and you will be allowed a prize.
The map says it is only redeemable until Sept 28, but we played well into December and they were still for sale.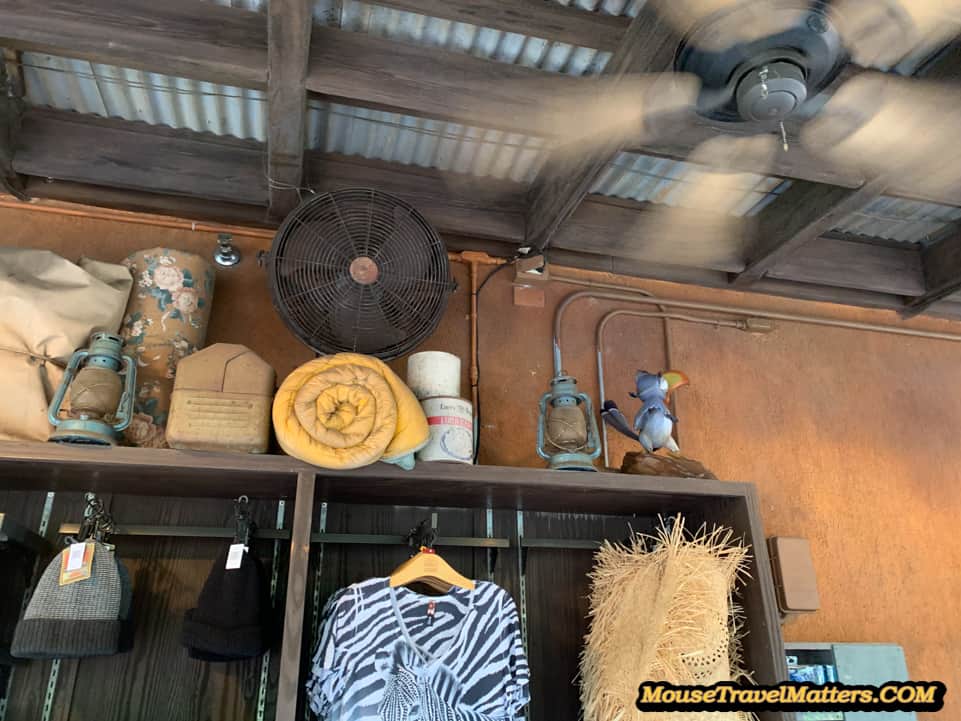 Due to my short stature, I wasn't able to get up close and personal with many of the statues, but I was able to capture many of them with my camera/phone.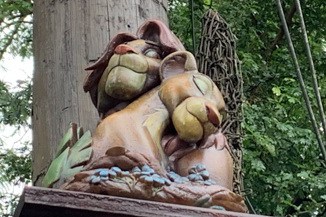 I had to get a Cast Member to show me the first statue, in Mombasa Marketplace, mostly because I didn't know what I was looking for. The earthy tones of the statues blended well with the colours throughout Harambe and there were many adults searching the same area, looking for statues.
In true Disney fashion, we helped each other out. Cast members got involved as well. While they can't tell me where it is, since that would be spoiling the fun, they were able to say "over there somewhere" or "you're in the right building", which is always helpful. Despite how often I asked for help, I didn't want anyone to just TELL me where it was.
Here's a look at the completed map;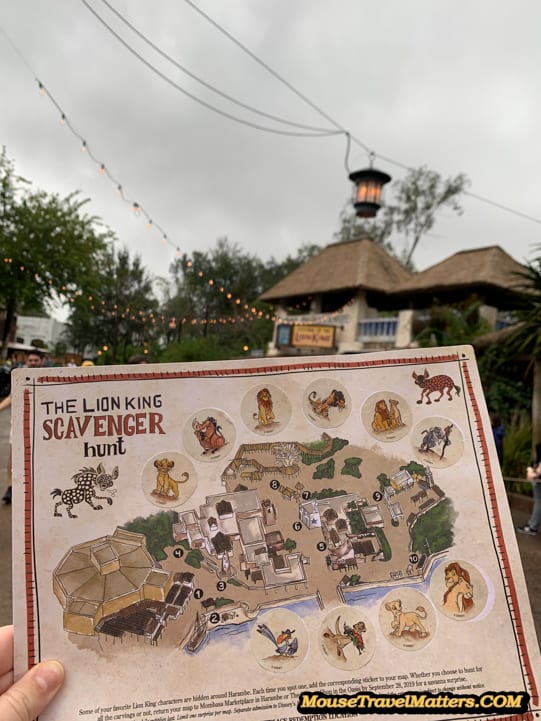 Of course, we're all here for the prizes! Once completing the scavenger hunt, you can return to Mombasa Marketplace in Harambe or to The Outpost Shop in the Oasis to redeem for one of three magnets.
If you're curious about the savannah surprises, they're actually these wood magnets! They feature hand-painted designs of Mufasa (with baby Simba), Scar, and Simba with a Disney's Animal Kingdom logo at the bottom.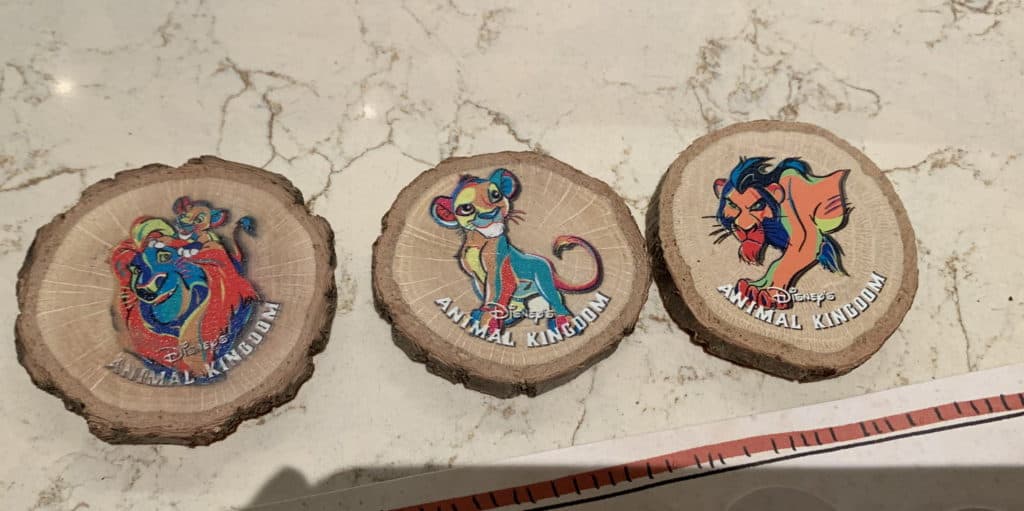 How long does 'The Lion King' Scavenger Hunt take?
'The Lion King' Scavenger Hunt only took me about 30 minutes to complete.
The kids did the Gorilla Falls Exploration Trail with hubby, since I had hurt my foot the day before. I was supposed to be resting but I was getting antsy just sitting around and the rain had finally stopped.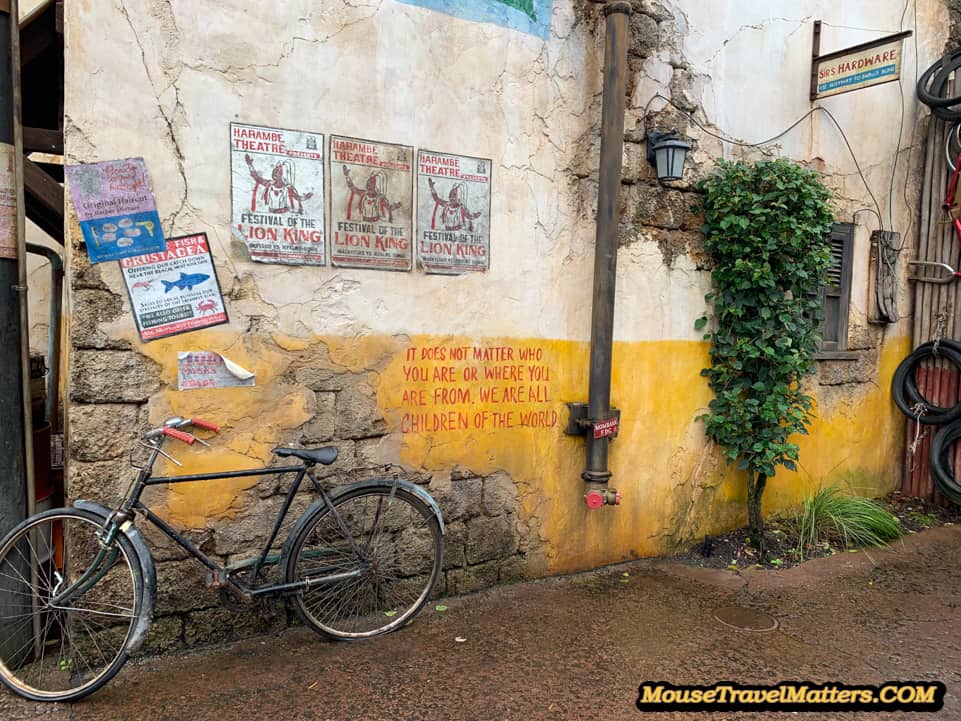 I wanted to take this opportunity to explore Harambe quietly, and at my own pace. I have to say, I rather enjoyed walking around by myself. It was relaxing and I was able to see things throughout the area that I don't think I would have been able to see had I been taking care of two children.
You May Also Like…