Last Updated on July 26, 2020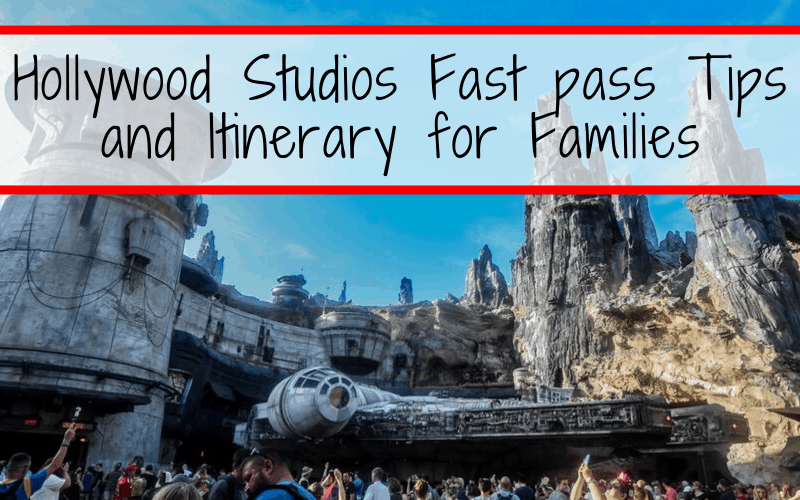 Each Disney World Park has its own unique way of operating and it's unique fan base. When visiting Hollywood Studios with kids, it's less about the rides and more about the shows and experiences.
This accompanies our FastPass+ Overview for Walt Disney World Resort.
This post may contain affiliate links.
To which I earn a small commission, at zero cost to you!
Find more info in our
Privacy Policy
.
Hollywood Studios FastPass Tier Recent Changes
With Star Wars Galaxy's Edge having opened in August 2019, there have been a lot of changes to the suggested touring plans and FastPass tier system throughout Hollywood Studios.
Today is no different; announced this morning and being implemented on February 19, 2020, Millenium Falcon; Smugglers run will now be added to the Tier 1 FastPass selections, and moving all but Slinky Dog Dash to the Tier 2 option.
Full Update here >> Millennium Falcon: Smugglers Run to offer Fastpass starting Feb 19, 2020
Is Rise Of The Resistance On FastPass+?
No, Rise of the Resistance is not a part of FastPass+ at Walt Disney World. The only way to ride it is currently by Boarding Pass, though as some point standby and FastPass+ will be added (read more about riding Rise of the Resistance here). Currently, Disney has only told us that Rise will not be part of FastPass+ in the short term.
Hollywood Studios Fastpass Tier 1 Attractions (Begin Feb 19)
As of February 19, the two Hollywood Studios FastPass Tier 1 attractions are:
Millennium Falcon: Smugglers Run (also has single rider)
Slinky Dog Dash
Best Rides to Book a FastPass for in Hollywood Studios
#1 Choice for Tier 1
Slinky Dog Dash is the more popular of the two new Toy Story Land rides. Slinky Dog Dash also has the highest height requirement of the Toy Story Land rides. Millennium Falcon: Smugglers Run is new to the Fastpass system so we are not clear how the standby lines will fair.
In theory, most guests will still make their first attempts at Slinky Dog Dash and they will still "sell-out" fairly quickly, so we still suggest Rope Dropping Slink Dog Dash and booking fast passes for Millennium Falcon.
If you are pressed for time or really want to ride Tower of Terror, we would suggest you rope drop Toy Story Land and book Fastpasses for Tower of Terror later in the day.

Hollywood Studios Fastpass Tier 2 Attractions (Begin Feb 19)
The Hollywood Studios FastPass Tier 2 attractions as of February 19 are:
Toy Story Mania
Alien Swirling Saucers
Rock 'n' Roller Coaster (also has single rider)
Tower of Terror
Star Tours
Voyage of the Little Mermaid
Disney Junior Dance Party!
Frozen Sing-Along Celebration
Indiana Jones Epic Stunt Spectacular
Muppet Vision 3D
Beauty and the Beast
Fantasmic!
#1 Choices for Tier 2
We recommend guests select Toy Story Mania and Alien Swirling Saucers as their Tier 2 Fastpass selections.
The others are shows in large stadiums and can fit a lot of people; arrive early enough and you are set for terrific seats.
Fantasmic!, on the other hand, can have queues of 2 hours, and that doesn't even guarantee you a seat in the stadium (been there, done that). If there is nothing else in the parks that you NEED to see, Fastpass Fantasmic and have yourself an amazing view of the evening show.
If you really want to have VIP seating, we suggest using a TS credit and booking a Fantasmic Dining Package or making Fantasmic one of your last-minute Fast Pass reservations on the same day, after you have used your initial 3.
Rides/Shows to Avoid
As I just mentioned, Indiana Jones, Disney Junior Dance Party, Muppet*Vision 3D and Voyage of the Little Mermaid are all large capacity theatres and rarely fill up in advance. There is no need to select Fastpasses for these.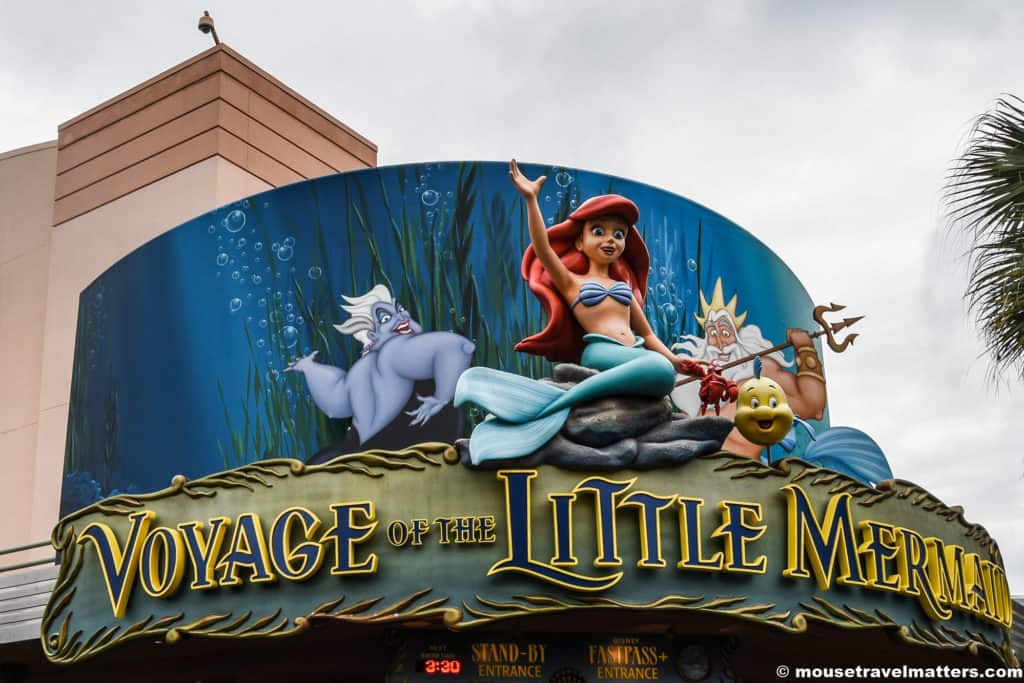 Hollywood Studios Itinerary for Families
Adding Galaxy's Edge to Hollywood Studios, immediately followed by two hurricanes, the launch of Rise of the Resistance and now the Fastpass changes, has severally reduced one's ability to foresee the traffic pattern with the park. Based on popular beliefs, this is what we suggest for your Hollywood Studios itinerary with kids
Day 1
Star Wars; Galaxy's Edge. 2-3 hours
Star Tours
Jedi Training
Muppet Vision 3D
Lunch at Hollywood and Vine character meal (need reservations)
Disney Junior Dance Party
Animation Courtyard
Slinky Dog FP+
Toy Story Mania FP+
Alien Saucer Swirl FP+
Snack at Woody's lunch box
Dinner at ABC Commissary
Fantasmic! Dining Package
Day 2
Disney Junior Dance Party
Animation Courtyard character greetings (this is 4 separate queues, but they are fast)
Launch bay character meet (again, 4 queues, but still fast)
Voyage of the Little Mermaid
Beauty and the Beast – Live on Stage FP+
Any Attractions we missed or wanted to ride again
Frozen Singalong
Star Wars fireworks
Star Wars Galaxy's Edge
It is impossible to tell how long the lines will be low at Galaxy's Edge. We has assumed that the queues would pick up when Rise of the Resistance opened but so far the land appears to be pretty tame.
Getting onto Rise of the Resistance itself is a royal pain and only the strong-willed and early risers appear to be able to join a boarding group, but hopefully, this will change once the ride becomes more stable and less prone to breaking down.
We do know that Millenium Falcon; Smugglers Run is allowing Rider Switch as well as Singler Riders, but no fast passes. And this has worked out very well, as the lines have peaked at 60 minutes, instead of 300 minutes at Slinky Dog.
We do know, however, that Oga's Cantina, Savi's Workshop and Droid Depot all require reservations to get in. There is no limit as to how many reservations you can have per day and they do not interfere with Fastpass reservations.
We suggest you make these reservations closer to the time you expect to leave Galaxy's Edge, so you can spend most of your morning shopping, eating at Docking Bay 7 or waiting in the standby queue for either Star Wars attraction. Each reservation takes between 30-45 minutes to complete, and with the exception of Savi's Workshop, Oga's and Droid Depot don't seem to mind if you show up early or late on your given day.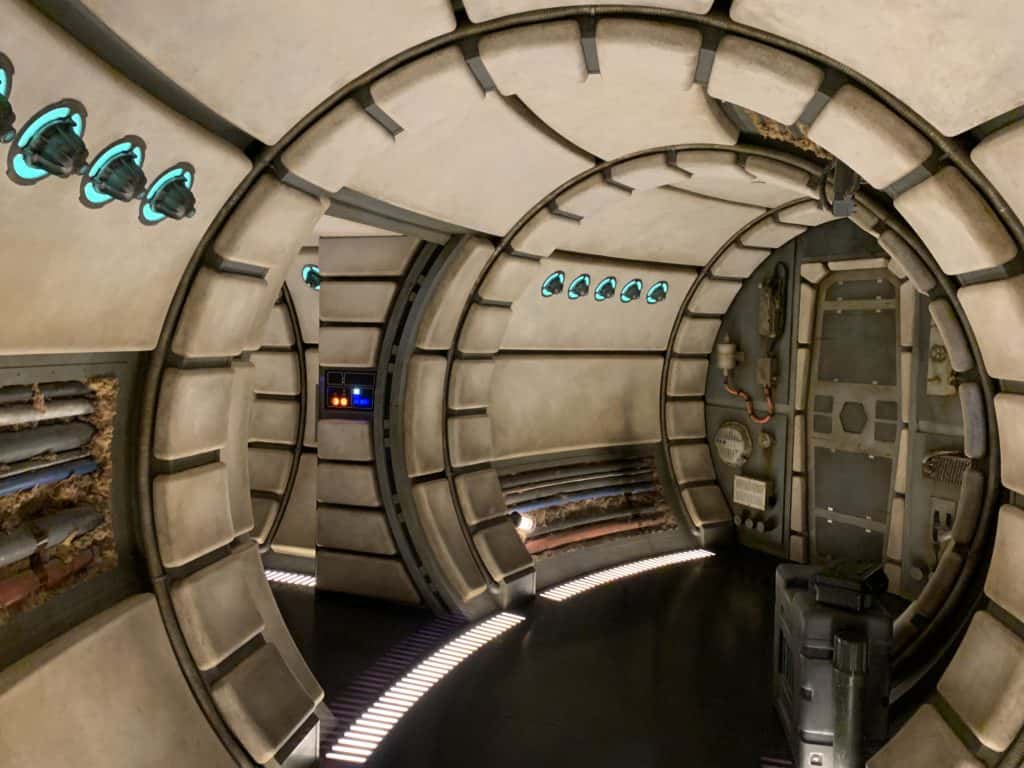 Hollywood and Vine character meal
If you are on the Disney Dining Plan, Hollywood and Vine will cost you 1 TS credit.
For those wanting to watch the nighttime spectacular, Fantasmic! , there is no need to make a Fastpass reservation. When selecting Hollywood and Vine from the reservation menu, be sure to request the Fantasmic! dining package. This is also available through Mama Melrose's Ristorante Italiano, and The Hollywood Brown Derby.
For those not with the dining plan, the dining package is an extra cost. For those on the dining plan, it is included in the credit voucher and does not cost extra for the reservation.
Toy Story Land
When we say that Toy Story Land is bonkers crowded, please be aware that we are just being polite and we visited during low-season. The sheer number of people capable of cramming into such a small space is incredible. There is so much to see and very little to do in Toy Storyland, plus the standing around watching the TOy Soldiers perform or simply waiting for a table to open at Woody's Lunch box, can make even the most adventurous toy a little claustrophobic.
Fantasmic!
The standby queue for Fantasmic! can get a little out of hand, with many guests choosing to wait 2+ hours for a spot near the front. This is mostly due to the fact that there are 3 different ways to secure seating; Dining Package, Fastpass and Dessert Party. With that many seats held in advance, what's left is off to the sides and not an incredible view.
However, any view of Fantasmic, even obstructed, is still a pretty great view. The show is amazing.
Your Thoughts...
Please share your thoughts in the comments or reach out on social media...We would love to hear from you.
Follow Mouse Travel Matters for Disney Parks news, the latest info and park insights, follow MTM on Twitter, Facebook, and Instagram.
You May Also Like…