Last Updated on July 26, 2020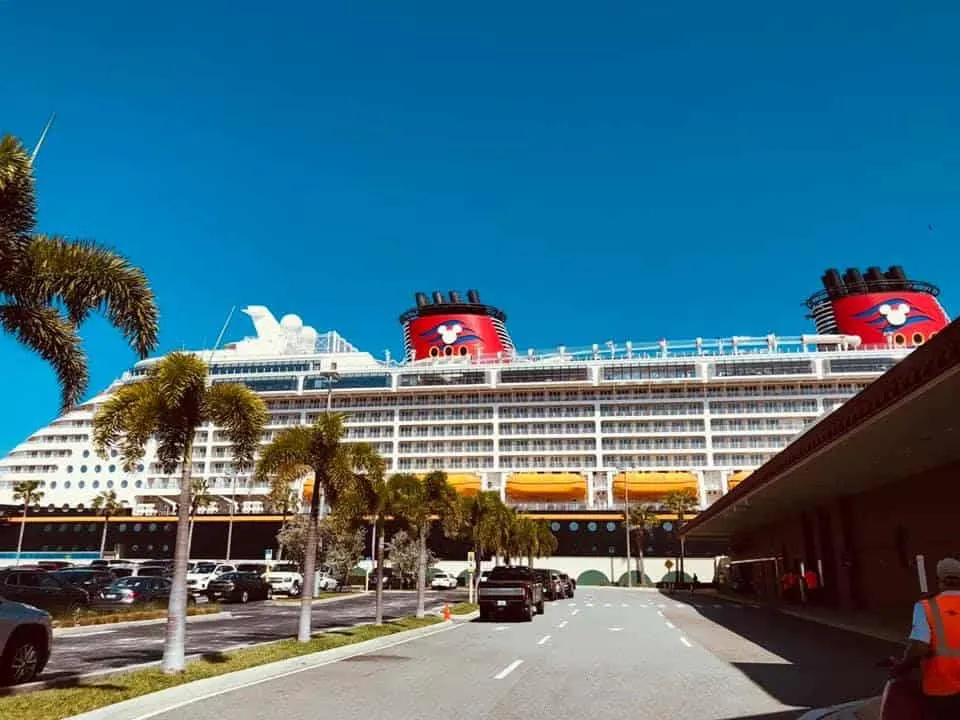 Like any vacation, Disney Cruise Line can be an exciting holiday with the family. There is so much for them to see and do, and everything is practically designed for them in mind.
But travelling with kids can be exhausting, frustrating and crowded. So how does one take a family of small children on a Disney Cruise?
Here are some essentials you need to know about cruising with toddlers and preschoolers on Disney Cruise Line.
This post may contain affiliate links.
To which I earn a small commission, at zero cost to you!
Find more info in our
Privacy Policy
.
>> read the full guide on Cruise banned items and more, here<<
Tips for Cruising with Toddlers
Our master list of Disney Cruise Line tips for toddlers begins from the moment you book your vacation;
Pick an early time to board. The sooner you can get on board, the sooner you can get exploring. You won't be able to dump your bags just yet since your stateroom probably won't be ready until at least 3 pm, you are welcome to explore the top deck and get a lay of the land. Have some lunch.
Scheduled Nap Time. If your kids require a nap at home, it's best to keep them to the same schedule. The last thing you want is a crying toddler at the dinner table because they didn't get their usual nap time.
Speaking of naps, the safety drill at 4:00 is mandatory. Make nap time and activity plans accordingly. This is also why you want to board early, so you can explore BEFORE being summoned.
Consider a Baby carrier vs Stroller. The hallways are just wide enough to fit your standard wheelchair, for legal reasons. If you bring a stroller on board, it's going to be a potential hassle getting around all the other strollers and wheelchairs and people walking down the halls. Leave it at home, or in your stateroom if you are doing a Land and Sea holiday.
Request a playpen. Not all toddlers are comfortable sleeping in a big kid bed. Sometimes space is just too much for them. And sometimes the freedom is just too much for mum and dad to handle as well. While we have always travelled with a travel cot to keep the kids from falling off hotel beds, this doesn't offer much in the way of containing toddlers. Request a playpen as soon as you board from the front desk.
Bring a night light – and yet we always seem to forget. The rooms are dark, for a reason. And they don't offer much in the way of low light from the standard lamps in the room. If you want your kids to get up in the middle of the night to pee without stubbing a toe or find today's outfits without waking them up, you will need a nightlight.
Pre-register for the Oceaneer Club and Lab. This isn't always something one thinks about until the day of. You can pre-register your children online or once you board the ship.
Children younger than 3 are not allowed in the kids club. Little ones have a lot of needs and the kids club just isn't the right space for them. It sucks when all their siblings are in kids club and the toddler has to stay behind or go to the nursery (for a fee) but it is for their safety.
Children that are not independently potty trained are not allowed in the kids club. Not only is there an age limit, but also a potty training limit. Unlike the nursery where trained caregiver will "happily" change diapers and wipe bums, kids club has a strict hands-off policy – staff is not allowed to enter the toilets with a child, assist in dressing or undressing, or even reminding them that it is time to use the toilet.
Some have said that mild accidents can be forgiven but they will ask you to register in the nursery if it happens too many times.
Children that are not potty trained are not allowed in the pools. It is US Federal law that diapered-babies are not allowed in the pools. While others have questioned why a water-diaper wearing baby can't swim, but the law is the law.
Accept that you can't do it all. There will be a handful of things on the agenda during your cruise that you simply can't attend; they are scheduled at the same time, your kids don't want to cooperate, or it's passed their bedtime. These things happen. It's best to accept it now and make your peace before having this particular reality thrown into your face while on the cruise.
Do your research at Ports of Call. Some excursions have age requirements. There are several excursions available at each Port of Call, especially Castaway Cay, but not all are toddler-friendly. Castaway Cay 5k for example, does not allow strollers or children under the age of 12 to participate. If these particular excursions are a must, make arrangements for Nursery care or switch off with your partner.
Bring a costume, or two. There is always a reason to wear a costume on a Disney Cruise. Even if there isn't, it's Disney! No one will mind.
Dinners are still long, consider bringing toys and packing colouring pages. We love the sit-down dinners on Disney Cruise but they can be so long and drawn out. And this is part of the experience, so it's not necessarily a complaint on my part, more so a complaint on the children's part. No sooner have their butts touch the chairs, they are asking where their dinner is and when are they leaving.
Get the early dining option. Speaking of food, we strongly suggest parents with toddlers take advantage of the early dining option. This will sit you down closer to your regular dinner time from home and the kids are less likely to freak out. This also means you have a better chance of making it through the evening show since the kids are potentially sleeping off their food-coma.
Don't freak out about the balcony – there is plexiglass on the INSIDE of the railing, so they can't climb or wiggle their way overboard.
Pack diapers, wipes and a change of clothes in your carry on. You won't get your luggage back for a few hours, so this means it is the perfect time for your toddler to have his daily movements. And when we say a change of clothes, we mean for you too. True story.
Pack more wipes than you will think you will need. Again, it never fails. Just bring a whole pack.
Get a magnetic door decoration for your stateroom. This will help you and your kids find your door amongst the myriad of doors along your corridor. That way, you don't have to hear "is it this room?" the entire time. They just need to walk (read; run) until they find your door decoration.
If you enjoyed your Disney Cruise experience, don't forget to book your Placeholder – it's like a Bounceback offer but for the cruise.
Quick Disney Cruise with Kids Packing List
It's hard to come up with a one-size-fits-all packing list for any vacation, let alone a Disney cruise. But these are the bare minimum child-centred add-ons that you will need while on your next Disney Cruise vacation.
Baby carrier
Fancy outfit
Costume
Autograph book
Diapers/wipes/formula
Sunglasses
Kids bag
Your Thoughts...
Please share your thoughts in the comments or reach out on social media...We would love to hear from you.
Follow Mouse Travel Matters for Disney Parks news, the latest info and park insights, follow MTM on Twitter, Facebook, and Instagram.
You May Also Like…