Last Updated on July 26, 2020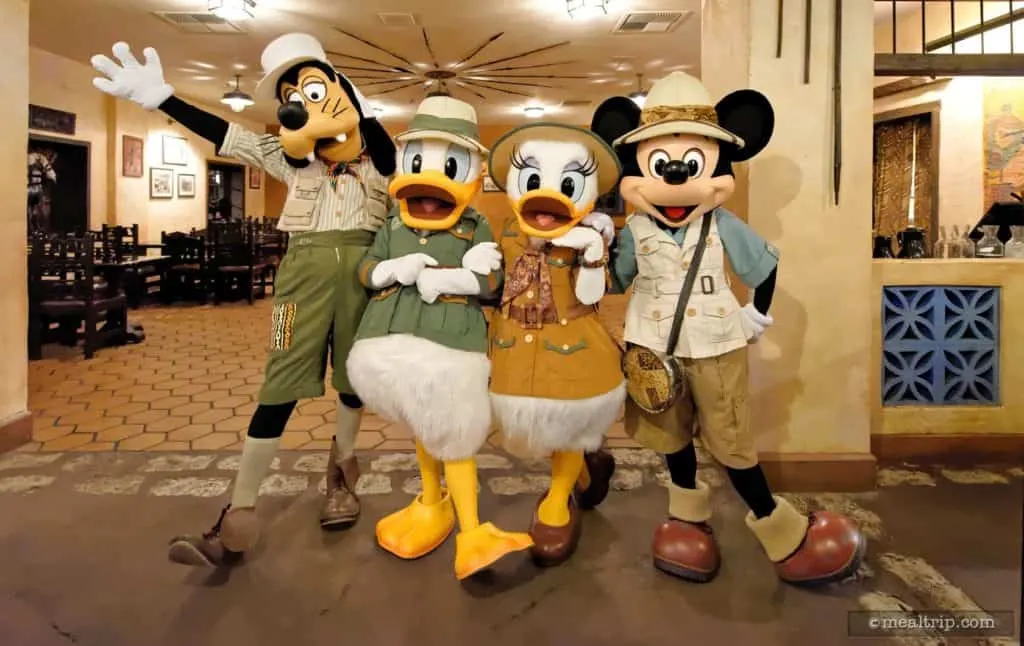 Animal Kingdom's Tusker House Buffet
One of the best-kept secrets around when it comes to Disney dining and Character Meals. The food is amazing and interesting, and the characters are high-quality (Donald, Mickey and friends).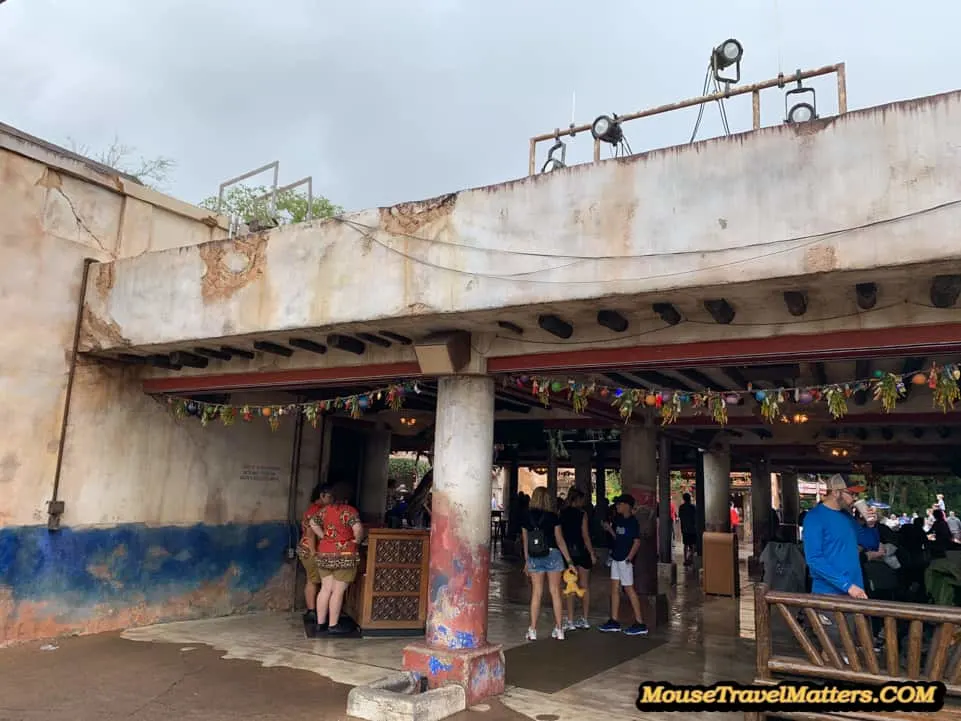 Tusker House Character Dining Review
The Tusker House restaurant originally opened April 22, 1998 (Earth Day) in the Africa section of Disney's Animal Kingdom (which was also Opening Day of the park itself).
It was originally a counter service restaurant, but in 2007 it closed for refurbishment and then reopened with two major changes: it became a buffet restaurant and included "Donald's Safari Breakfast" character dining.
Since late 2014, however, the Tusker House has offered character dining for breakfast, lunch, and dinner. Not only is Donald Duck there, but also Daisy Duck, Mickey Mouse, and Goofy — all dressed in safari clothes. So if your family is eager to meet "Mickey and Friends," this is a great way to do it. In fact, Tusker House has often been considered a great alternative to Chef Mickey's. (Having been to both, I would say that the food at Tusker House is definitely better, no contest.)
The entire restaurant is set up to look like a weathered Harambe Village marketplace in Africa, including details like visible power lines and random signs (including one that says, "Please No Smoking, as the Building is Quite Old").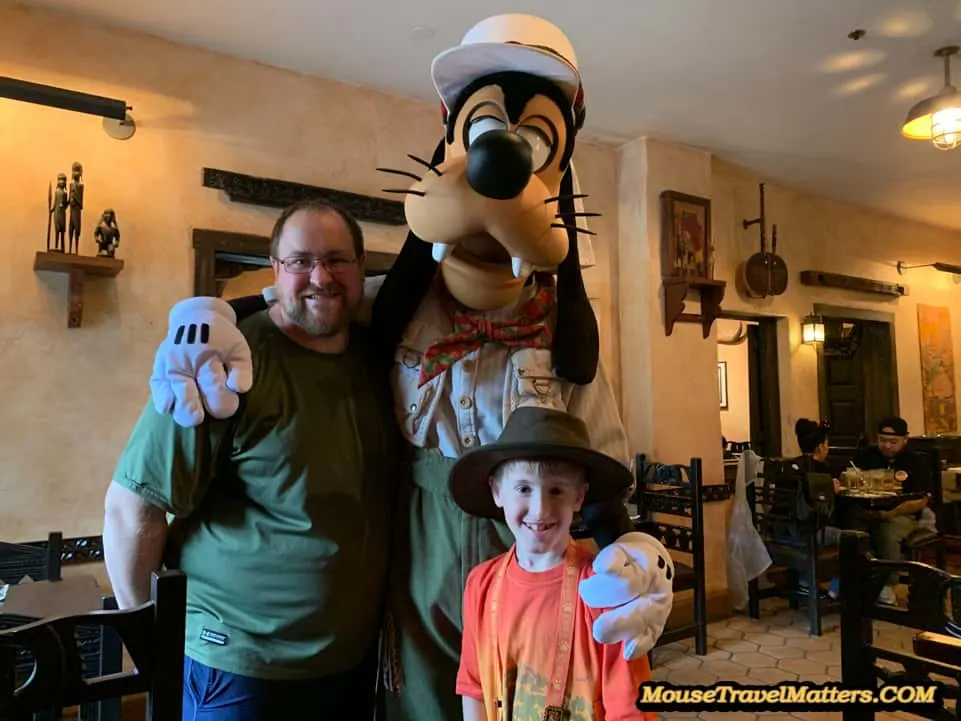 The Tusker House is one of the better values for sit-down restaurants at Disney World. Breakfast $30 ($18 for a child age 9 or younger), lunch $38 ($23 for a child), and dinner $42 ($25 for a child). It also counts as one table service credit on the Disney Dining Plan, and all meals are eligible for the 20% Tables in Wonderland discount. It requires a credit card to reserve but does not require pre-payment in full.
Because Tusker House is a good value when you're paying out-of-pocket, that means that it's a poor value for you to use as a Dining Plan credit. Just something to consider. That is, of course, if you plan on using your credits for a Rivers of Light Dining Package, in which case, this is an AMAZING deal. More on that further down.
The food at Tusker House is a nice mix of "traditional" food and African flavours, so there's something to offer both adventurous and non-adventurous eaters of any age.
For example, for breakfast, they offer scrambled eggs, bacon and sausage, fruit, and Mickey waffles. But they also offer Beef Bobotie, a South African dish consisting of spiced minced meat baked with an egg-based topping.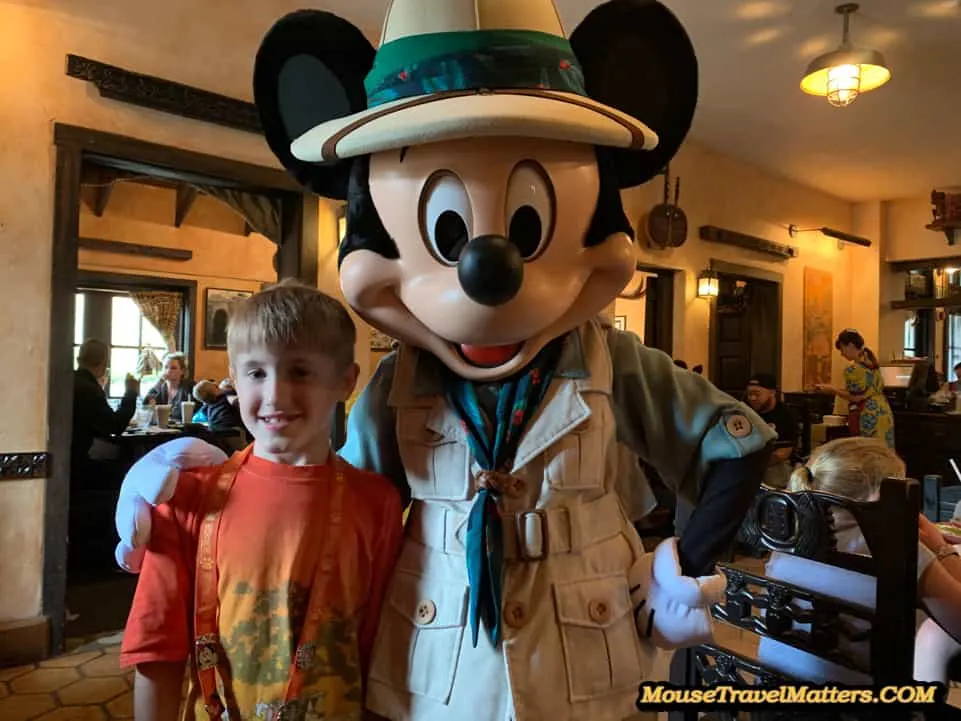 Lunch & Dinner Fare
At dinner and lunch, there is spit-roasted chicken and pork, mashed potatoes, and macaroni and cheese. But there is also tabouli and hummus dips, fruit chutney, and basmati rice and curry chicken.
A unique beverage that is poured as soon as your server greets you is something called "Jungle Juice." It is equal parts of orange juice, passion fruit juice, and guava juice, and it is good. In fact, you might need to be careful to not fill up on it too much. It's naturally very sweet and thick.
If you want a beverage in addition to the complimentary Jungle Juice, you can also order lemonade, Sparkling No-Jito, Dasani Water or Perrier, lava smoothies, coconut elixir, or the "Tinker Bell and Friends or Buzz Lightyear Punch" that is available at many Disney restaurants.
Alcoholic choices include draft beer or African bottled water, Sugar Cane Mojitos, and African Margaritas. They also offer something called "Lost on Safari," which contains Captain Morgan Original Spiced Rum, Bacardi Superior Rum, and "Pangani Punch" — a combination of orange, pineapple, cranberry and strawberry juice. Yum!
Dessert Offerings
Desserts include brownies, banana bread pudding (which I was crazy about!), and strawberry cake).
My favourite dishes that I made note of at the time were the Coconut Sweet Potato Casserole, Sweet Plantains, and the afore-mentioned Banana-Cinnamon Banana Pudding. (Yeah, I like sweet things.)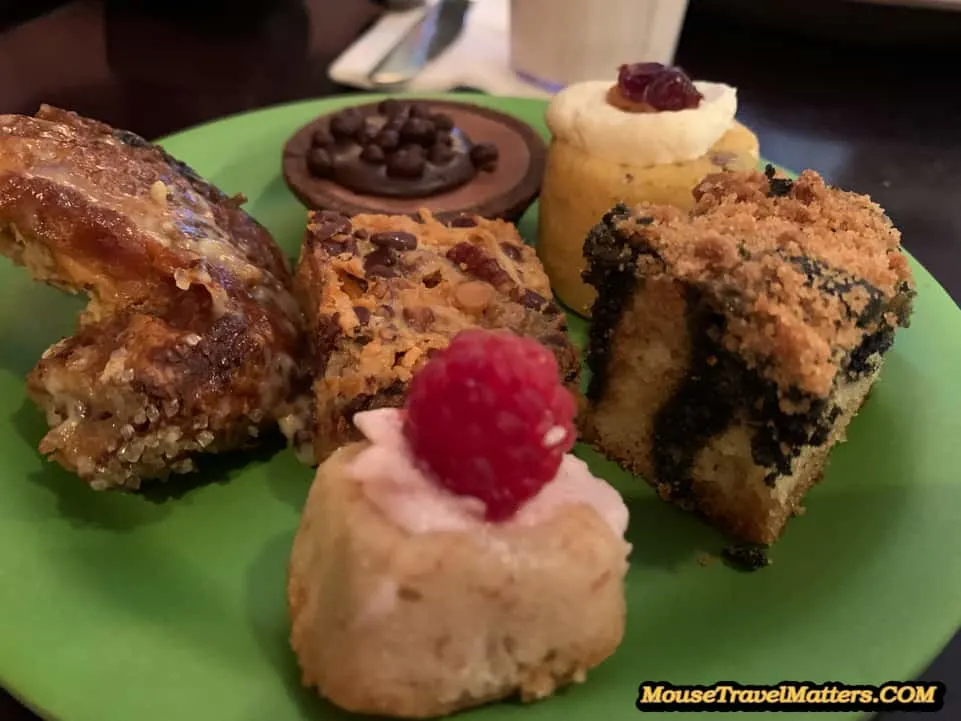 Atmosphere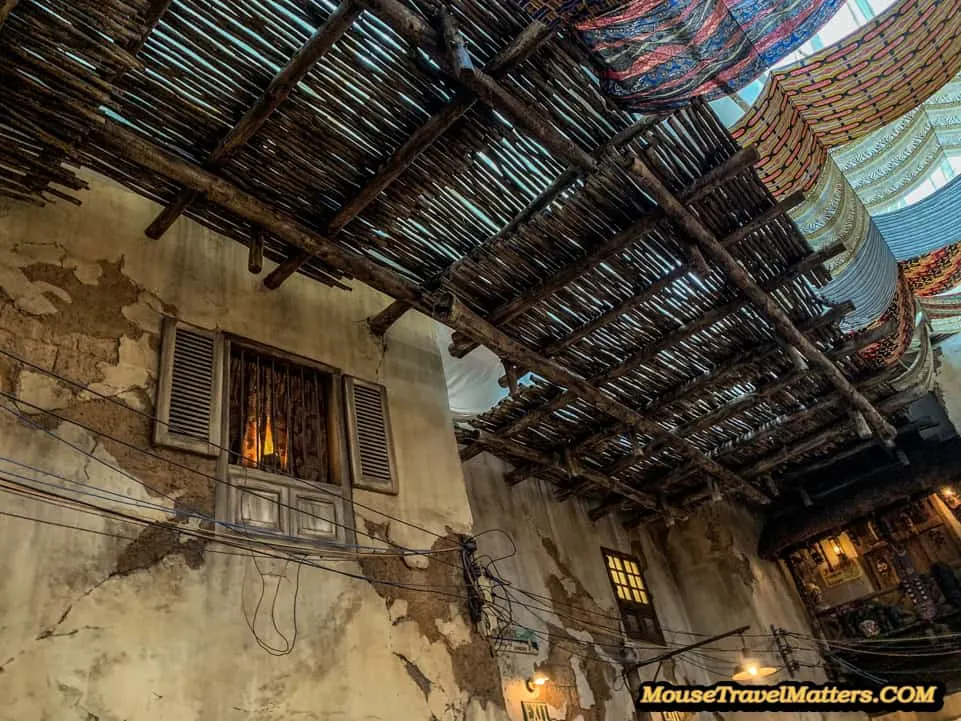 There were two possible downsides that struck me about Tusker House. One is that, since the atmosphere is made to resemble an African village marketplace, the environment could be considered … Dull? Dark? Let's put it this way: it's not a colourful, bright, cheery place as far as Disney restaurants go.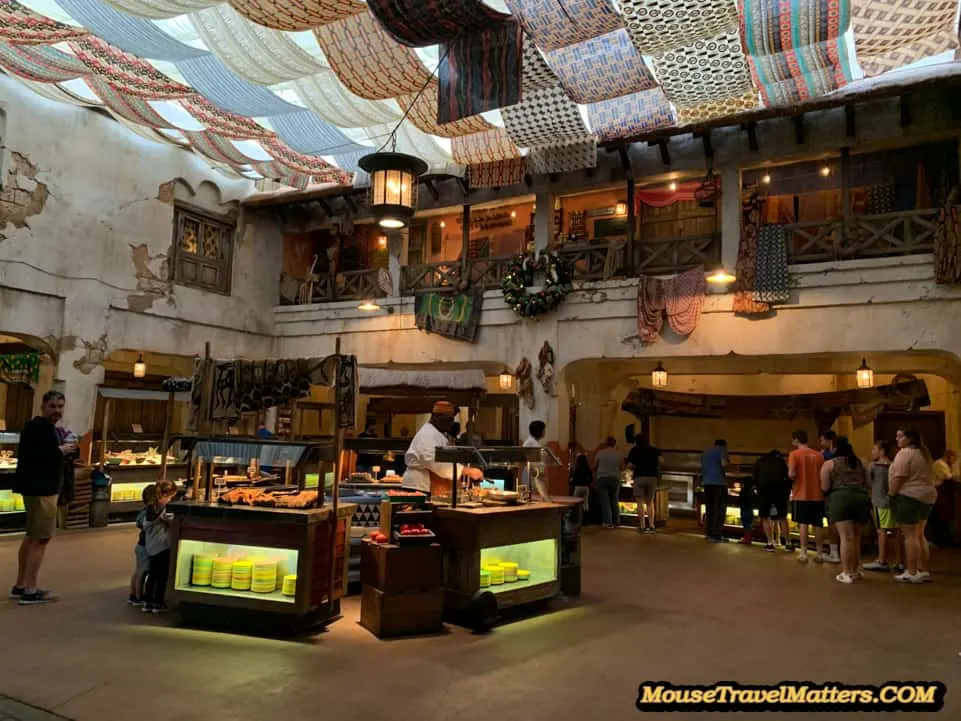 Customer Service Experience
The other downside was our experience with the timing of the characters. It might have been a fluke, but we were almost finished eating and still hadn't had any of the four characters come to our table. This wasn't a huge problem, especially since we were not on a tight schedule, but it would have been more enjoyable if we had met with a character or two throughout our meal instead of wondering when they were going to finally show up.
One thing worth noting: when Daisy Duck came to our table, our oldest daughter was in the restroom, so I asked if she could skip our table and come back in a moment. What ended up happening was that, when we were ready to leave, a cast member took us off to the side in the lobby and had us wait until Daisy had a moment to come to visit us.
Again, that could have been a problem if we were in a big hurry, but it's good to know that cast members have ways of accommodating you like that at character meals.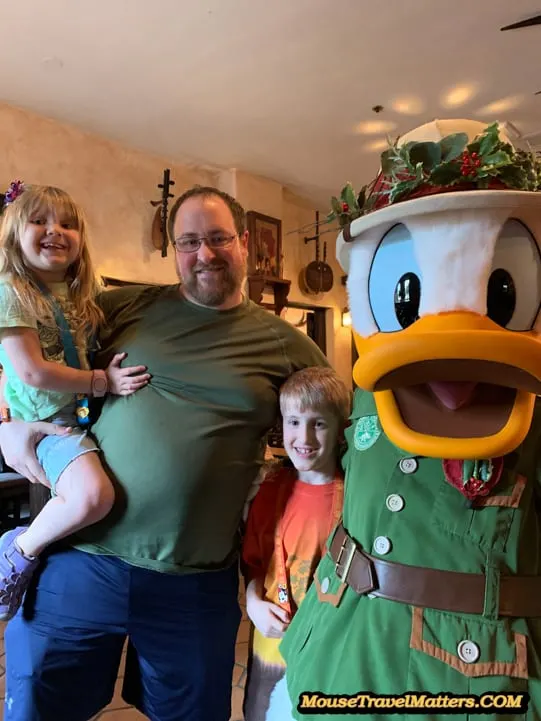 Don't forget to check out our handy Advanced Dining calendar, to find out which date you are able to start making your reservations, and a quick list of all available restaurants at Walt Disney World and Disneyland Paris.
View the full list of Disney Dining Plan participating restaurants.
Tusker House and Rivers of Light Dining Package
As mentioned above, Tusker House offers a Rivers of Light dining package option when booking your reservation. This is a great little piece of hidden information that I just love telling everyone about.
If you are using the Dining Plan, booking a dining package with VIP seats to Rivers of Light (Animal Kingdoms Nighttime Spectacular), there is no additional cost. The Dining Plan covers this completely.
On the other hand, if you are paying for Tusker House out of pocket, the Dining package is an additional cost.
Breakfast dining package prices start at:
$46.00 adults (reg $30)
$28.00 children (reg $18)
Lunch/Dinner dining package prices start at:
$60.00 adults (reg $38/42)
$36.00 children (reg $23/25)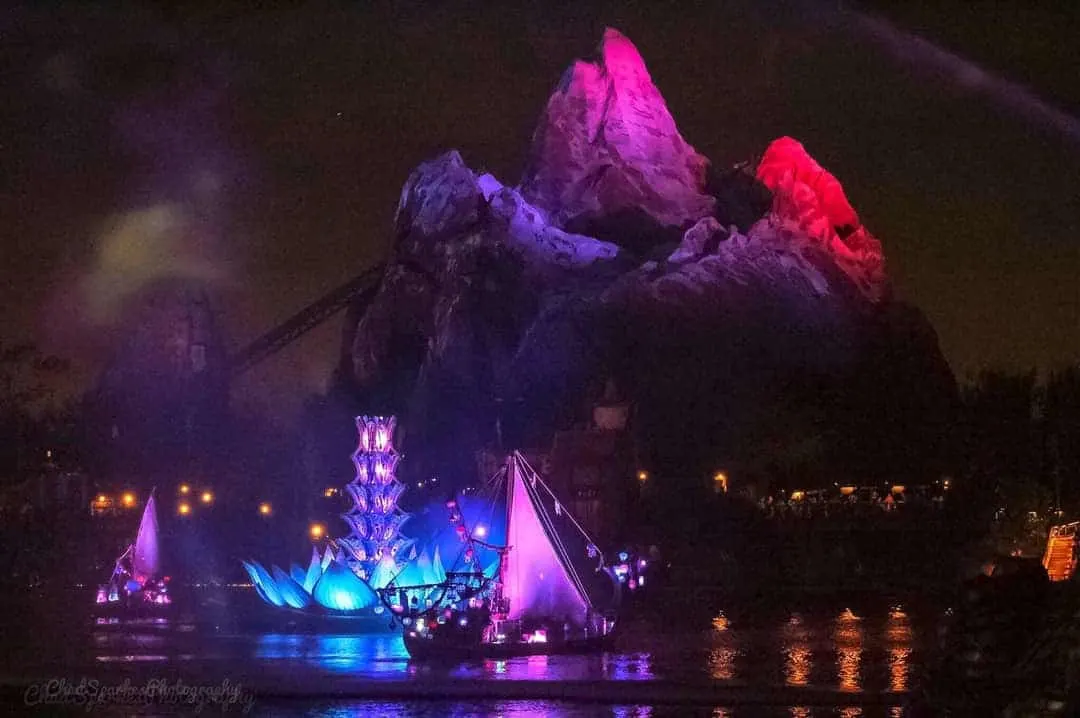 ---
If you are looking for a character meal in a unique setting with terrific food, I highly recommend this restaurant.
Service: Table-Service, Buffet
Type of Food: American and African
Location: Disney's Animal Kingdom Theme Park, Africa
Disney Dining Plan: Yes, one table-service credit
Tables in Wonderland: Yes
Tusker House Menus
Your Thoughts...
Please share your thoughts in the comments or reach out on social media...We would love to hear from you.
Follow Mouse Travel Matters for Disney Parks news, the latest info and park insights, follow MTM on Twitter, Facebook, and Instagram.
You May Also Like…