While being in the middle of the magic at Walt Disney World is amazing, it comes at a price. One of the most difficult decisions when planning for a Walt Disney World vacations can be whether you should stay on-site or off-site.  Here's a quick guide we hope you find helpful in making that first decision; Pros and Cons of staying on-site.
Pro Reasons to Stay On-Site
Leave the Park, Maintain the Magic
Themeing and customer service aren't just in the parks. They translate into the type of service you can expect from your resort Guest Services, MouseKeeping, Bus drivers and everyone in between.
All resorts have a theme and hidden Disney magic. Grand Floridian or Contemporary may not be obvious, but there is a Disney feeling to the hotel. And of course, the Value Resorts look like all of the Disney movies just threw up (this is a good thing). They all have a Disney theme in some form and it's incredible what they are able to accomplish.
Discounts
When booking a package, the cost of each item dramatically drops, and they offer you perks that aren't available to outside guests. There are also voucher booklets given to you upon check-in that can be used during your stay.
Time
It takes time to leave Walt Disney World proper and reach your hotel. Add that to the time it takes to reach your off-site location and that is a lot of daylight you are burning in transit.
There are a few hotels that are walking distance from a theme park, or just hop onto the Monorail. Crowds aren't just in the parks, they are getting to the parks as well.
Early Magic Hours
Speaking of time and crowds, beat them all by having exclusive access to the parks before any off-site guest by arriving one hour earlier. This is a great way to ride those popular rides without the traditional 'Rope Drop' sprint.
Free Magic Bands
Magic Bands are the new paperless entry for just about everything at Walt Disney World. They unlock your hotel room door, grant you access to the parks, store your FastPass+ information and act as a touchless payment system at the stores. They are incredible, and FREE when booking on-site.
Off-site guests are able to purchase their own from Disney and link them to their Disney Experience Account or use the same bands from the last time they stayed on-site, so all is not lost.
[thrive_text_block color="teal" headline=""]Tip; grab a Bitbelt to help secure your Magic Band.  [/thrive_text_block]
Advanced Dining Reservations
Making Advanced Dining Reservations is the stuff that nightmares are made of. Onsite guests get access to the system 180 days for 10 days vs 1 day at a time for off-site guests. Depending on the family members and purpose for their Disney vacation, these can make or break a person's vacation.
Staying onsite secures your position just a little ahead of the rest. I read an article recently that suggested that roughly 35% of the total visitors are staying in a Walt Disney World resort.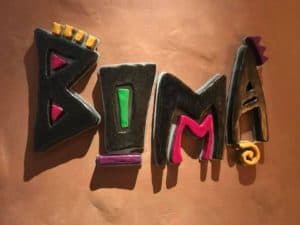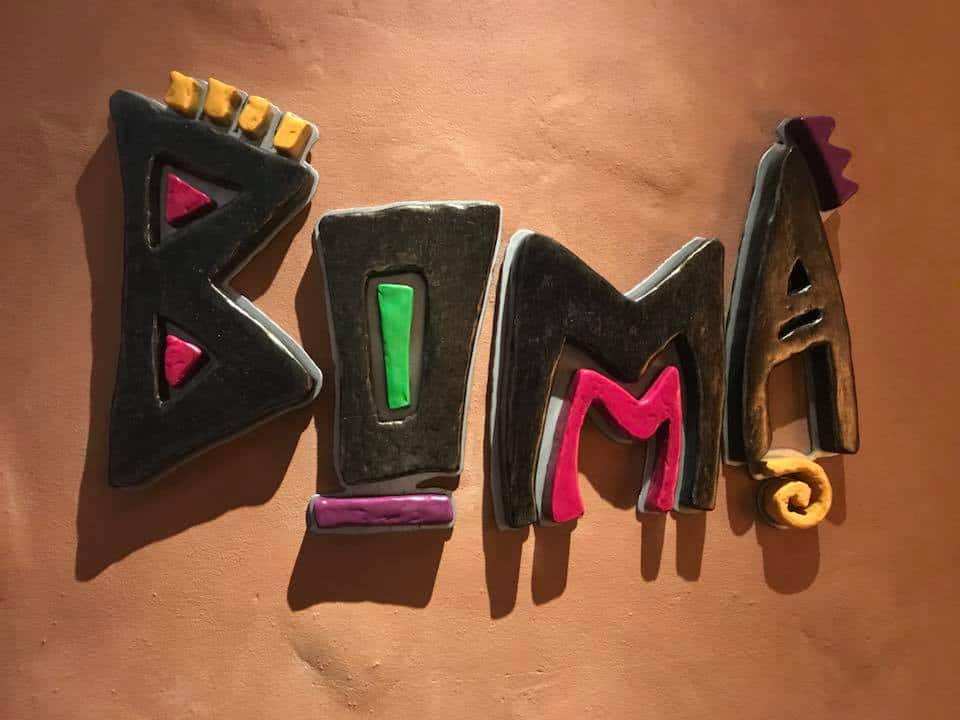 Disney Dining Plan
The verdict is still up in the air if purchasing a dining plan is worth the money and what type of traveller this benefits most, but at the end of the day, off-site guests are not given access to this particular Disney perk. This also stands true for the fall promotion free Disney dining.
FastPass+
For those staying onsite, guests get access to the system 60 days before their check-in date. Off-site guests; 30 days before. I'm not saying there isn't a lot left by the time it's their turn but…
When making a touring plan and decided on where to have your dining reservations and when to take a break day, it is important that everything lines up just right. If your FP+ isn't available on the day you wanted it, your alternatives are standing in line or not riding it.
Magical Express
This is one of our favourite perks of staying on site. Check your bags at the airport back home, and do nothing! Cast Members find your luggage on the carousel, bring them back to the resort and place them in your hotel room for you.
With the advent of online check-in and Magic Bands, guests can now go straight from Magical Express drop off to the Park bus and start their touring day immediately. Yes, the Magical Express doesn't stop at the grocery store to make last minute purchases but that's what online shopping is for.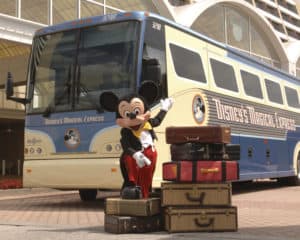 Free on-site transit
Instead of driving all the way to the parks and paying for parking, and making the long walk (or parking tram) to the park entrance, guests are magically picked up at their resort and whisked away to their park of choice, all for free.
Yes, now on-site guests need to pay for overnight parking at their hotel so if you drove to Disney, you will have this fee to look forward to. But since it is technically in line with many other hotels in the area, off-site guests are still looking at hotel parking plus theme park parking
For a more detailed explanation of why you should stay on-site, be sure to check out Benefits of Staying On-Site at Disney
Con Reasons to Reconsider Your On-Site Reservation at Disney
Stay at the Park, Maintain the Magic
Not that there is much to say against staying on-site, there are a few things that make a person decide otherwise. It was tough, but this is what we were able to come up with.
Availability
It can be hard to find a hotel in your price range if you are booking short notice. Most Disney Fanatics (Disney-goers, Disney holidaymakers) book their hotel 1.5 years in advance. Disney encourages this by having tickets and promotions available for that length of time.
If you are a last minute type of person, or your circumstances aren't conducive to long-term planning, staying on-site may not be an option. Or affordable.
No loyalty points
Unlike the Marriot, or Holiday Inn, Disney doesn't offer loyalty points for frequent visits. The pleasure of staying on-site is rewarding enough for most. If you are a travel-hack type person and want your money to work for you, instead of the other way around, staying on-site won't cut it.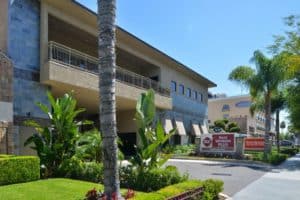 Save money by staying off-site
Just like any other tourist attraction, you can save a TON of money by staying off-site. We use Booking.com for everything non-Disney and they are able to save us a large amount of cash in comparison to booking directly with the hotel.
Disneyland Paris on-site hotels are available on booking.com but they do not come with park tickets and are not much cheaper. I would avoid booking on-site hotels with a third party unless it can be used in a package deal.
Have a large family?
Like many have mentioned before, most hotels are made for the nuclear family; two adults and 2 kids. There is a hand full of on-site hotels that offer rooms for families of 5, but 6+ and you will want two rooms. That can get expensive, and even the rooms for 5 are highly sought after.
By staying off-site, you get more selection, are competing with fewer guests for coveted rooms and booking two rooms (preferably adjoining) just became that much more affordable. At the end of the day, if booking the rooms breaks the bank, there isn't much left for tickets and overall holiday fun, now is there.
For a more detail explanation of why you should stay off-site, be sure to check out Pro's and Con's of Staying Off-site when Visiting Disney.
Your Thoughts...
Please share your thoughts in the comments or reach out on social media...We would love to hear from you.
You May Also Like…
Pros and Cons of the Disney Dining Plan
Walt Disney World PhotoPass Complete Guide
26 Tips for Walt Disney World First Timers
How to Pack the Perfect Disney Park Bag Ever!
OpenTable Now Capable of Making Reservations at Select Walt Disney World Restaurants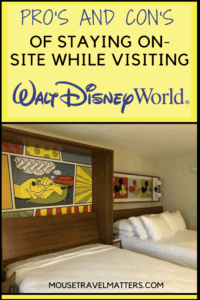 For Disney destinations, our preferred travel agency is Click the Mouse. They specialize in Disney destinations and will help you with all the details like dining, FastPasses, Magical Express, park days, etc. The best part is that their services are FREE when you book your vacation with them. Personalized service at no extra cost to you! To get a quote from a Click the Mouse travel agent, simply click on the quote button below and they will be in touch: