Last Updated on January 23, 2020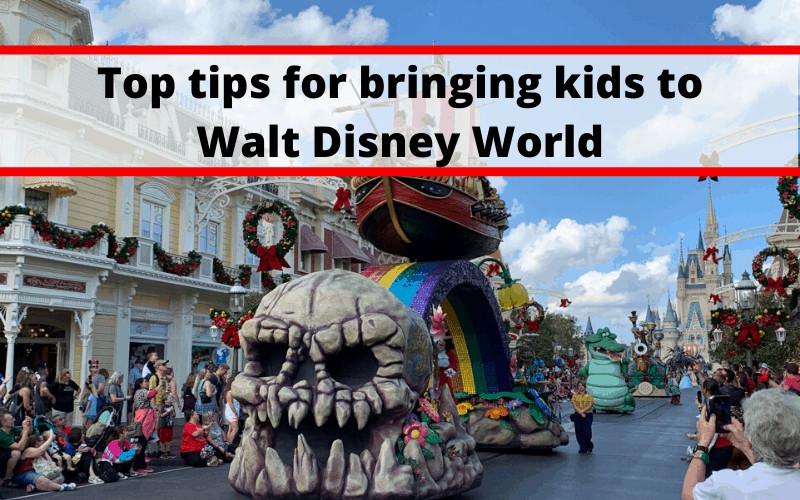 Many people attending Walt Disney World will do so with kids. Doing this can be a challenge, so any tips you can pick up beforehand will be beneficial.
How to prepare to Visit Disney World with kids
We have covered visiting Disney with children a lot, and we plan on covering it more in the future. Why? Because planning and visiting any Disney property can be stressful and overwhelming on a good day. Add a tiny human that is pumped up with energy, excitement and incredibly tired by early afternoon and you potentially have a walking disaster.
Parents and children alike need as many tips and helpful advice as they can get to Survive Disney World With Kids
This post may contain affiliate links.
To which I earn a small commission, at zero cost to you!
Find more info in our
Privacy Policy
.
Prepare to carry the kids.
Just because they are great walkers at home, doesn't mean they can handle the epicness that is a Disney vacation. Be prepared to carry them on your shoulders for part or all of the afternoon, when their little legs start to get tired.
Tip: For parents of older kids who are beyond using a stroller for everyday use, know that you can rent single and double strollers in the park
Know your limitations
Parents pushing child's limits in one way or another, and everyone has a bad time.
Kids misbehave sometimes. Especially when they are overstimulated. Know what to do when they are misbehaving and keep your traveling partner on the same page.
Do park research by letting the kids watch favorite Disney movies
There is nothing worse than being excited about a ride, and no one else knows what is going on. The magic of Disney is understanding the context of the attractions and how Disney Imagineers have been able to represent the movies into live action rides.
What is the "perfect age"?
While we have mentioned it a few times, there is no perfect age for taking your kids to Disney.
It's a loaded question because what everyone wants out of a trip to Walt Disney World with their kids differs. For many adults who take their really young children, the experience is not about the memories of the kids, but for the parents.
Factor in height when deciding on that first visit
Just because the ride looks like your kids would enjoy it, doesn't mean they will. Or that they will be allowed to ride it. There are a few restrictions, for safety, that need to be taken into consideration before making a touring plan.
There are surprisingly very few rides, on the whole, that limit who can and can not ride. The Magic Kingdom, for example, only has 6 attractions with a height limitation.
Click here for more information on the height requirements for Disney World
Where to stay at Disney World with toddlers
Stay on property. This will save you time, get you into the parks that much earlier and a host of other perks. Many of which will help with the children. Check out other perks of staying at a Walt Disney World Resort.
Where to stay really depends upon personal preference. We have Walt Disney World Hotel Reviews that can give you an idea of what might appeal most to your group. Common advice for families is to stay a hotel that's not spread out.
Consider taking the kids out of school for a visit
As a teacher, I will never condone missing school for arbitrary reasons, but the parent in me knows this isn't as easy as it sounds. Disney offers considerable discounts for visiting during school time. There are times that are way less crowded than others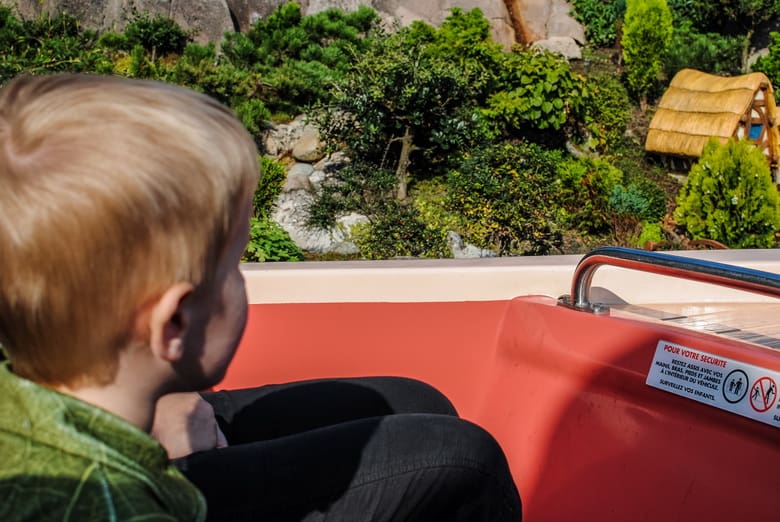 Bring a backpack just for when it gets warmer
When the days start out cold and eventually get warmer by mid-afternoon, you will want the option of removing layers. Layer your warm-weather clothes with your chilly weather additions. Have a bag just for carrying these extras during the warmest parts of the day, then put them back on when it starts to cool off again after dinner.
This is very doable when one adult is responsible for the Park bag, and the other carries the 'layers' bag.
If you go in summer, plan for the heat
It can get super hot in the summer months and kids aren't always great at articulating their discomfort (when it is important). Have a plan for beating the heat and keeping the children safe during your Disney vacation.
Comfy shoes
It is important that your children, and yourself, have comfortable, practical shoes while walking around Walt Disney World.
Be sure to have them properly worn in before heading out on your vacation, and bring a spare just in case a pair gets lost, wet or otherwise unwearable.
Rope Drop
Get up early and to the parks before they open. This is what we call "Rope Dropping".
Ideally, you want to arrive 15-30 minutes before official opening time, and you want to have a plan for at least your early morning. Usually, this will involve experiencing several attractions in Fantasyland, most of which can be done fairly quickly and they will start to gain long lines later in the day.
In these cases, the difference between being to the park at 8:30 am versus 10:30 am can be a 5 minute wait for Peter Pan's Flight versus a 60 minute wait for Peter Pan's Flight. The importance of arriving early cannot be understated.
Built-in Downtime
Whether it be a few minutes at the Baby Care Center, nap in the stroller, or head back to the hotel after lunch, toddlers need a break. Not just physically, but mentally.
Toddlers, they need time to process everything they have just seen and done. Without this, they are prone to overstimulation and a rough night ahead for everyone.
Downtime can mean anything from a quiet show, taking a ride on the Monorail or Walt Disney World Railroad, playing in one of the many playgrounds/misting stations throughout each of the parks, or taking a short nap in the stroller or hotel room.
Plan for a nap. As a Type A personality myself, I book the baby's nap time. I know when she is 'allowed' to nap and when she is probably going to fall asleep (aka desperately need a nap while fighting it the whole time). We make a plan to have hubby take the oldest on a big kid ride and we disappear for a quiet walk around the park or take a train ride.
By planning her naps, we are able to maximize our touring time and not getting a surprise sleeping baby during our scheduled Table Service lunch or Fastpass window. Remember, strollers aren't allowed inside most restaurants and definitely aren't allowed in ride queues.
Make Sure to ID Younger Kids
Have a way of labeling the children with your personal information in case you are all separated. This applies to the young and older children in your party. Even a distressed teenager may not be able to remember your phone number or your room number when they are face to face with a group of strangers in the middle of the parks.
Remember, Every Child Reacts Differently
Just because one child likes a ride, doesn't mean another will. This varies based on age, specific likes and dislikes, and more likely – their mood that day. Don't assume everyone will like every ride and have a plan to overcome these obstacles should (read; when) they arrive.
Most notably; rider switch tickets and single rider lines. These are the two systems put in place for families that require a little extra help getting everyone that wants to ride a specific attraction, to ride, while respecting the wishes and fears of the non-riders.
Parent swap
Slightly different than the rider swap. Rotate the buddy system so each child has a chance to sit with either parent on a ride or during a meal
Take Advantage of Baby Centers
If your Toddler needs somewhere quiet to fall asleep or a moment to decompress before going back out in Disney World, visit a Baby Care Centre. There is one in every park, usually near the main hub, and they are chock-full of information, space and supplies.
Know where the Babycare centers and what they stock. If ever you run out of anything, know that there is a place in each park that can help you out, if at least temporarily.
Ran out of diapers? No Problem. Need to heat up a bottle? Easy Peezy. Need to nurse baby to sleep without a ton of judging eyes peering at you? Never mind them, or visit a Baby Care Center and forget the drama.
What to pack for kids at Disney
Traveling with a toddler usually means you'll be packing some extra stuff.
Pack the perfect park bag. Bring everything you need and you won't have to worry about purchasing it later.
We have an Ultimate Disney World Packing List of items to help you out, but some of the must-have items you'll want to make sure you include:
child-friendly sunblock
stain stick or Shout wipes, etc.
backpack or diaper bag that you can carry into the parks
large Ziploc bags (for holding wet clothes, snacks, etc.)
multiple pairs of shoes (in case one pair gets wet from rain or playing in splash zones)
Post-it Notes to cover the toilet sensor if auto-flush toilets are scary to them
Also pack a power bank, just in case.
Maybe your phone can't wait until mealtime, or you aren't sitting near an outlet. Either way, having a backup battery in case your primary charging plan falls through isn't a bad idea
What to do about strollers?
Do you bring or rent a stroller? There is so much we can say about the pros and cons of bringing your own stroller. At the end of the day, it's about personal preference, hauling ability and budget.
Know that Disney stroller rentals are not designed for little ones. They are hard plastic, don't recline and have very little storage space. There are a handful of offsite stroller rental agencies that specialize in Disney rentals – as in, they understand the wear and tear to their units and have special insurance policies that cover lost or stolen strollers while in the parks (many personal insurance policies will not cover damages if left unattended and unlocked – which is against Disney policy).
Off the top of my head, there are 3 main agencies in the Orlando area that are highly recommended; Orlando Stroller Rentals, Kingdom Strollers, and Magic Strollers.
It is also important to remember to bring a stroller with a storage compartment. An umbrella stroller may be great on paper but when you start adding water bottles, sunscreen and snack packs, that umbrella stroller starts to look more and more impractical.

Come prepared with line activities
The lines can be long and make it seem even longer when you pack it full of bored children. Have something in your bag to do, or a list of games/songs to keep everyone entertained while waiting patiently.
Set up FastPasses on the first available date
Don't schedule FastPasses for earlier than 2 p.m.so scheduling during peak hours will save you lots of time.
Get FastPass+ during peak times aka after lunch. Since most rides will still have a reasonable wait time in the mornings, and you have been there since the crack of dawn, why waste your precious FastPass+ selections for this time. Many would advise because then you can make more selections sooner. But what if you can't? What if everything is already booked or only available at the worst possible times? By booking after lunch, you are bypassing the typical long lines during peak hours during the same time period that the children are at their most exhausted.
Make autographs as seamless as possible
When you spot a character, be sure that your kids have marker in hand and their book already open to the right page. And in order to avoid bashfulness, introduce your little one to the character once it's his or her turn to say hello.
Avoid back-to-back park days
The Magic Kingdom followed by Epcot is a recipe for exhaustion. Pick a slower park, or a rest day, after spending a big day at one of these Parks.
Don't try to do it ALL, every single day. Disney is epically huge. Unless you are staying for 30+ days, you won't see it all. Just be honest with yourself about your families abilities and make a priority list. As long as you have checked out the Must Haves, this has been a successful vacation.
Don't go broke
Instead of buying souvenirs at Disney, buy them beforehand
Buy a Disney lanyard from Amazon
If you plan on being in the parks after dark, consider picking up glow sticks while you're at it.
Bring your own autograph books.
Give everyone a spending allowance. You will see by the end of the second day, the asking of things will be greatly reduced when you tell them to use their own money.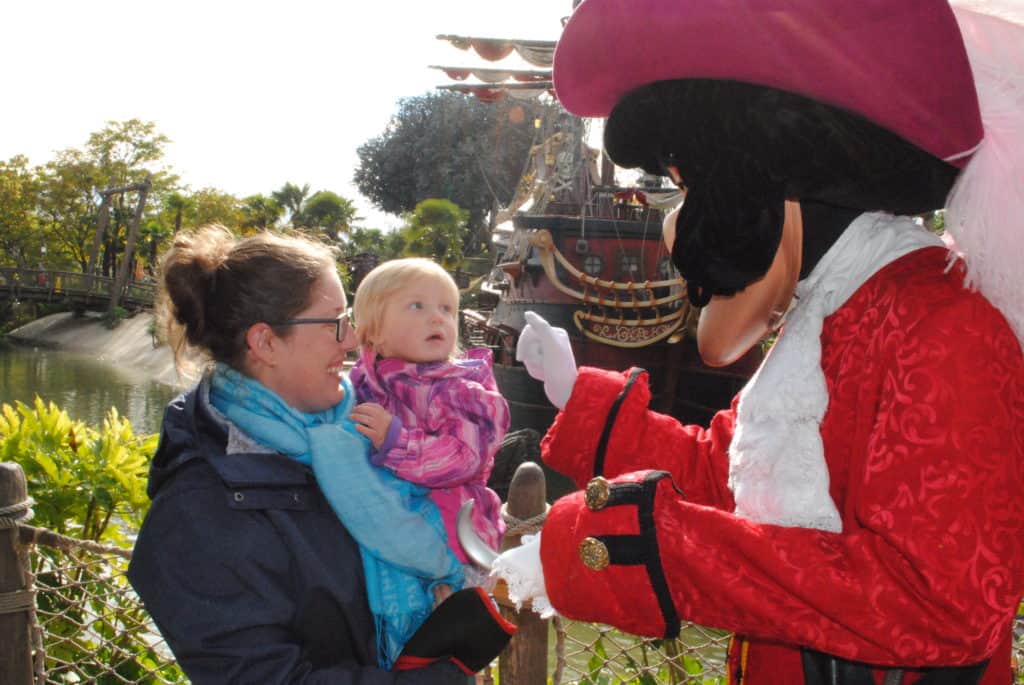 Download the apps.
There are apps that let you know how long the lines are at specific rides/locations/shows throughout the park. Other apps allow you to order your food, and some (at Disneyland Paris) allow guests to digitally queue for character meetings.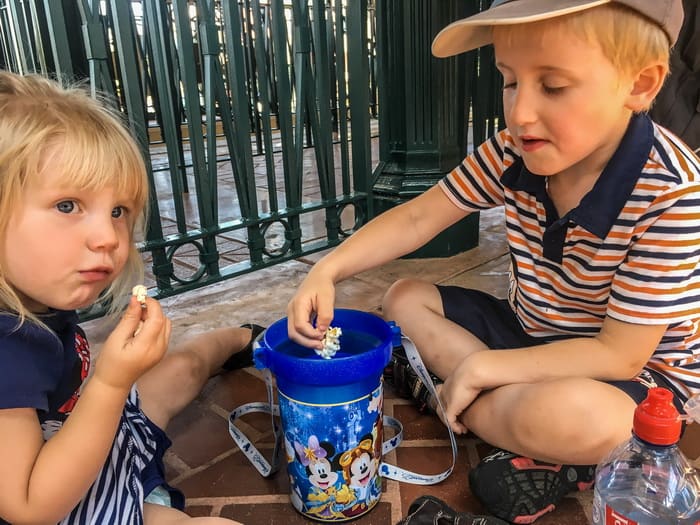 Know where characters will be during your visit
To avoid them or to find them. Not all children can handle the characters. Some think they can, then get squeamish once it is their turn. Know your kid, be honest with yourself, and avoid walking near the characters if you think your child will demand an audience with them..
Certain restaurants are more fun for kids.
There are some places we don't recommend dining with kids. We'd try to avoid restaurants that charges a $10/person no-show fee to guarantee an ADR, especially at dinner. You won't know until the day of if the kids will be good to go for dinner after a long day in the park.
While Signature Restaurants are not off-limits to children, they do cater to a certain clientele. With the price point of these restaurants in mind, they are upscale restaurants that definitely skew towards adults, with adult ambiance, adult cuisine, and adult prices.
They can fill up rather quickly, so be sure to get online exactly on your date and keep checking back if you didn't get exactly what you wanted.
Bring your own food.
Many will argue that food is not welcome in the parks. You are not allowed to picnic inside the parks; don't bring your picnic basket and have a feast on the front lawn. You are, however, allowed to bring some snacks and maybe even a few sandwiches and find a bench to munch on for a few minutes. Technically, if you want to use your time wisely, I would suggest eating while in a long queue but that doesn't give you the same satisfaction as resting your legs.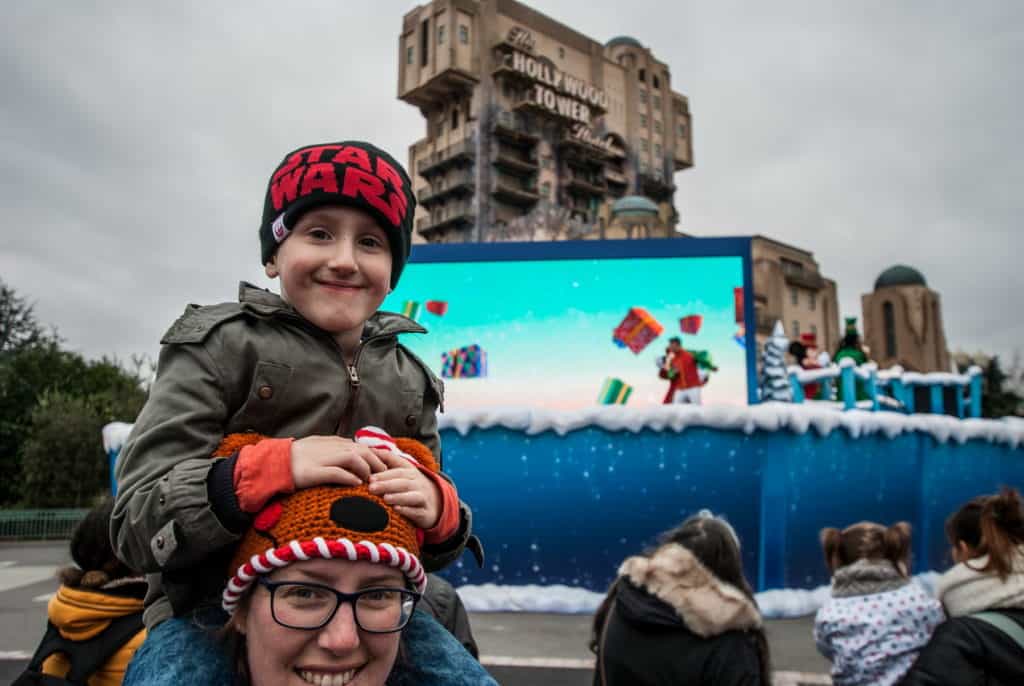 Assess the dining plan.
There are times when the Disney Dining Plan can work in your favor, or else no one would be purchasing them. Take a look at the discounts being offered, and compare them to your preferred restaurants and meals of choice. Check out our Pros and Cons of the Disney Dining Plan for more information.
Eat during off hours.
Eating during peak hours can be crowded, overwhelming and rushed. By choosing reservations that are during off-hours (before or after peak time), you are more likely to get a reservation as well as have a better time. Money better spent.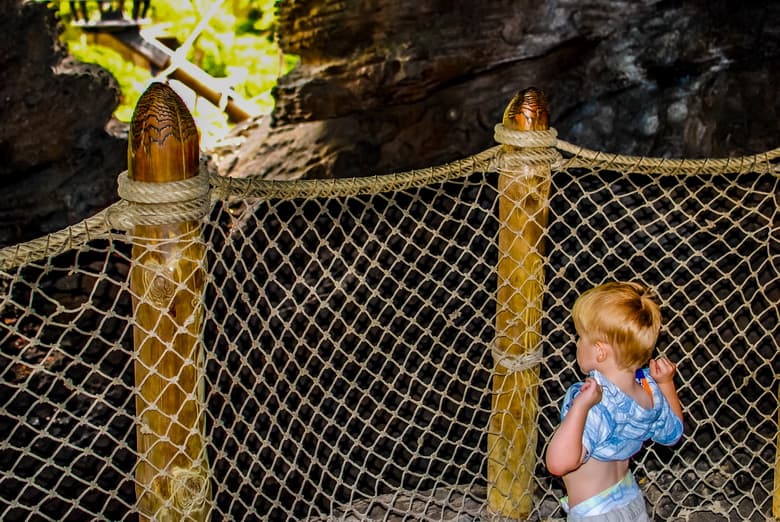 Headed to Disney? Save money by buying these 5 items before you leave home:
Disney with a baby…
Always bring two changes of clothes for anyone in diapers. This is strongly advised for anyone under 8 years old because accidents can always happen, but we know park bag space is limited. Two changes for the youngest ones because statistically speaking, you will only need it when you don't pack it.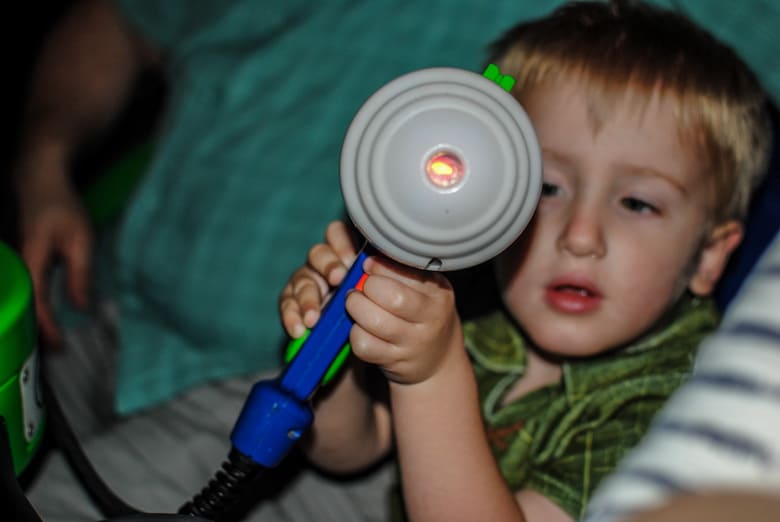 You May Also Like…