Last Updated on September 6, 2019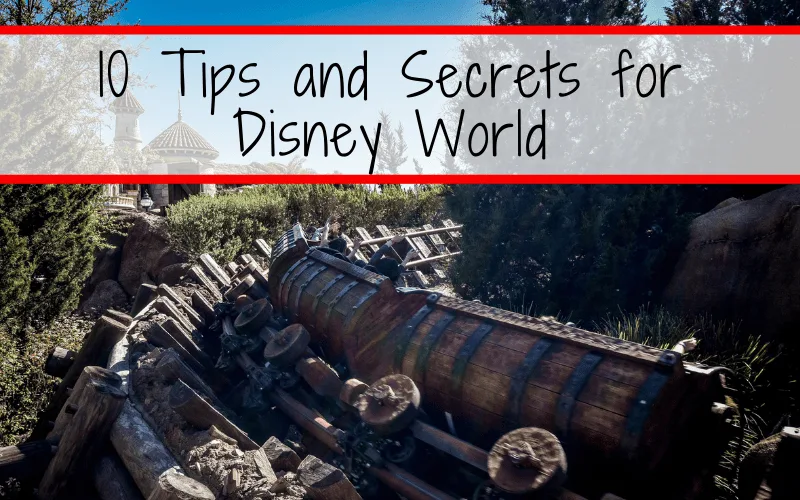 Walt Disney World can seem overwhelming at first. There is so much to do at the happiest place on earth, and it is easy to forget certain things or not take occurrences that may happen into account, so here are twelve tips to improve your next trip to Walt Disney World.
Disney World Tips and Advice
Check out these tips and be sure to come back and tell us how it went.
This post may contain affiliate links.
To which I earn a small commission, at zero cost to you!
Find more info in our
Privacy Policy
.
10. Try New Things
Walt Disney World has so many different and exciting things that you probably don't have the chance to try at home, so take this opportunity to try something new! Whether it be a new food you've never tried or a ride that you've always been afraid to go on, just try it! You never know, you might actually end up liking it.
Pro Tip – Trade quick-service meals for snacks. If you're more of a snacking family, trade-in an unused quick-service meal for snacks. You have to use all three snack credits in one transaction, so plan wisely.
9. Take Lots of Photos
Your trip is (unfortunately) going to go by much faster than you expected it to. Before you know it, you'll be back at home, reminiscing about all the good times you just had on vacation. And what better way to look back at all those fun vacation memories than to look at photos?
Even though you might not want to take the time to stop for tons of photos during your time in the parks, you'll find that having them as physical memories is well worth it in the long run. And don't forget that Disney PhotoPass photographers will gladly take photos for you with your camera for free.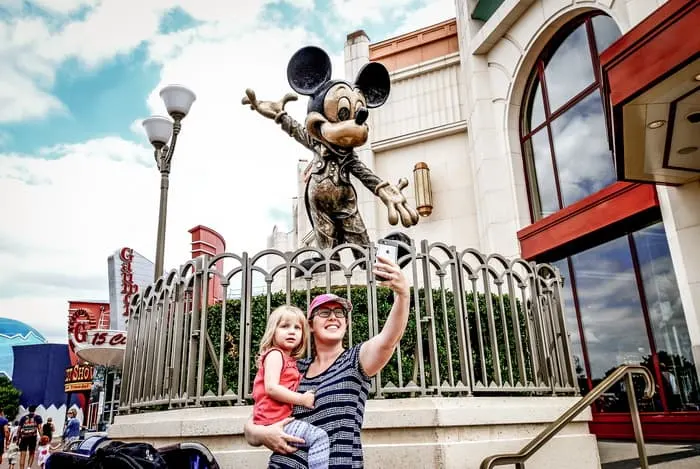 Check out a camera guide for kids.
8. Make Dining Reservations in Advance
Disney restaurants can fill up quickly, so if you're planning on eating at one of the more popular dining locations just make sure you make reservations ahead of time.
You'll be happy to have the peace of mind that you're definitely getting a table at a restaurant you really want to eat at, and not simply settling for whatever is available the day of your visit.

7. Take Advantage of FastPass+
Even if plans change and you don't end up using all of your Fastpasses, I'd recommend making some Fastpass selections just in case. This goes along with giving you the same sort of peace of mind that you get from making dinner reservations.
If you have Fastpasses, and the lines are all super long, you'll at least have the peace of mind that you can experience three attractions with little to no wait.
Pro Tip: Eat an early breakfast inside the park. Every park has that one breakfast reservation that starts before the parks open. If you can manage to get into one of these for breakfast before the park opens, you can beeline to the ride before most guests have entered the park. Even if the park isn't open to the public yet, you're allowed to line up and be among the very first guests to board an attraction.
Speaking of jumping the lines – Mobile order food to avoid lines in the quick service restaurants.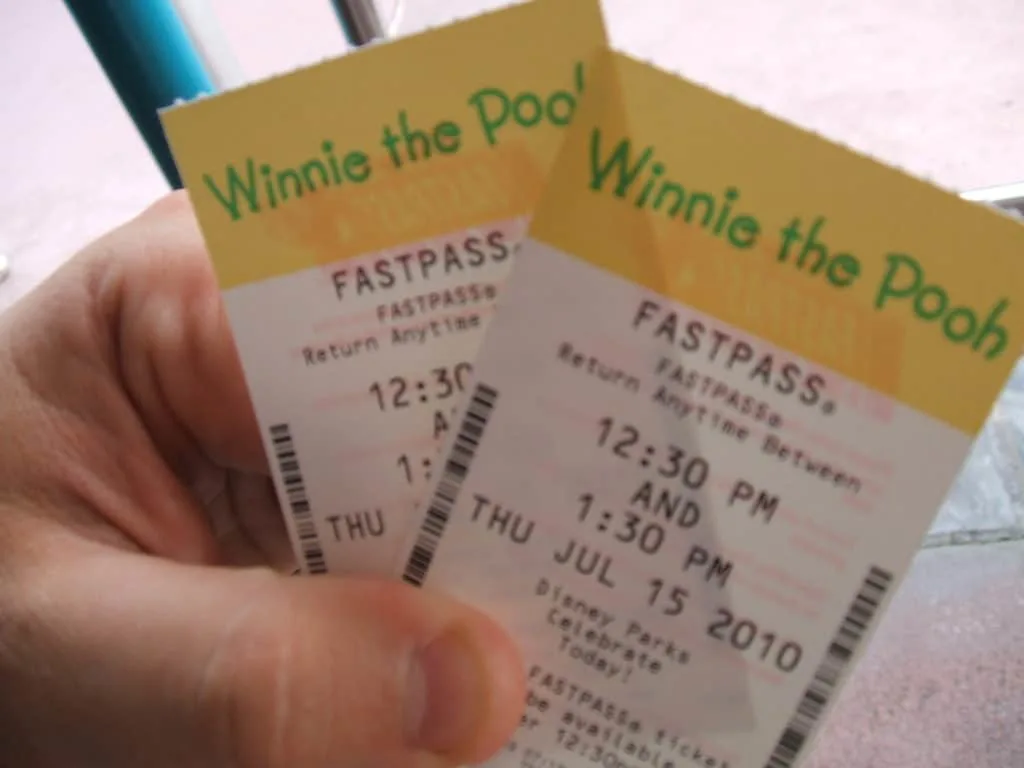 6. Protect Yourself From the Sun
Sunburns are no fun, especially when they come right in the middle of your vacation. While vacationing anywhere in the sunshine state, remember to bring plenty of sunscreen and wear hats and sunglasses to protect yourself from the strong Florida sun.
5. Get Out Early
Going to the parks early has a couple of advantages. One is that the sun will not yet be out in full force, and if you're worried about Florida heat and humidity it will be slightly cooler.
Another is that the park is much less crowded immediately after opening so you can experience your favourite attractions with little to no wait.
Pro Tip – Arrive at rope drop. The first two hours of any park day are when the attraction lines tend to be the lowest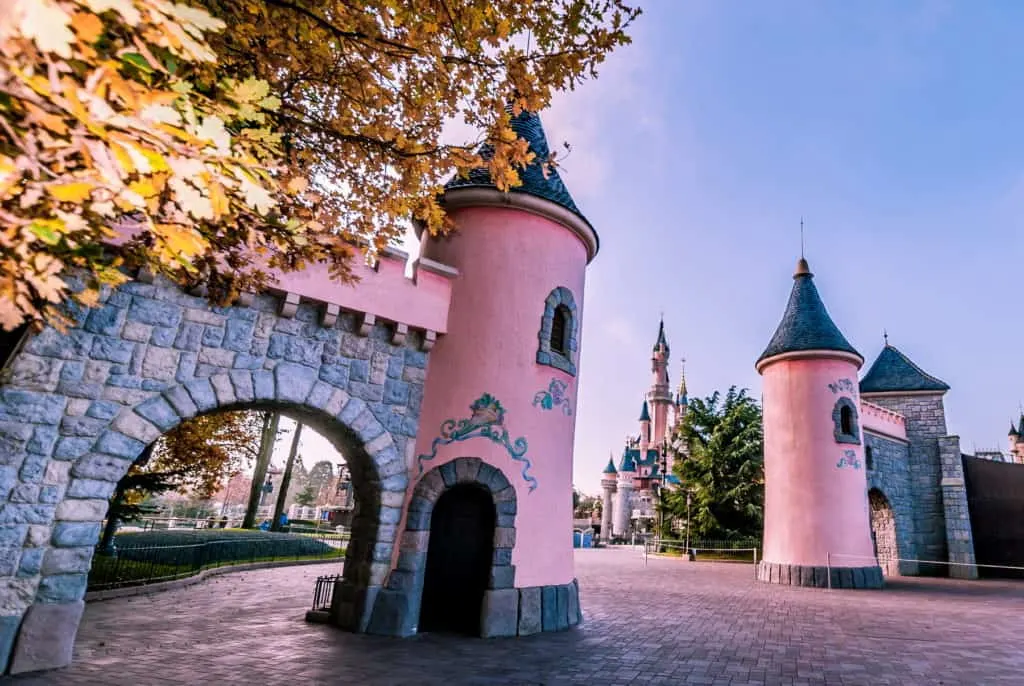 4. Stay Out Late
Staying out late will give you the same advantages as arriving in the parks early. The crowds thin out as the day goes on, especially after the fireworks if you're in the Magic Kingdom or Epcot during Extra Magic Hours. In addition to the smaller crowd, nighttime generally means more tolerable weather.
3. Stay Hydrated
Similarly to the sun topic, dehydration is one surefire way to ruin your vacation. It can be especially hard to remember how much water you should be drinking, because your mind is on different things while you're on vacation, however, drinking enough water is extremely important.
Never feel like you need to waste money on water bottles either, use a refillable water bottle and access water for free from any quick-service dining location.
2. Take Breaks
By get out early and stay out late, I don't necessarily mean stay out all day. Disney can be quite exhausting, and if you find yourself getting tired in the afternoon, you're much better off heading back to your resort and taking a break.
This way, you'll have more energy to go out and enjoy the parks later at night when the crowds thin out, and you'll be able to spend more time at your resort.
1. Take Your Time
There is so much to see and do at Walt Disney World that it is impossible to get everything you want to do in one trip. Once you come to terms with this fact, stop rushing around and take your time. Walk slower, and take in all of the details in whatever parts of the park you're in.
Camp out for the afternoon parade while enjoying a hot dog from Casey's instead of eating on the go because you have to hit ride after ride after ride. Disney will always be there, and you can always come back.
Your Thoughts...
Please share your thoughts in the comments or reach out on social media...We would love to hear from you.
Follow Mouse Travel Matters for Disney Parks news, the latest info and park insights, follow MTM on Twitter, Facebook, and Instagram.
You May Also Like…