Last Updated on April 30, 2020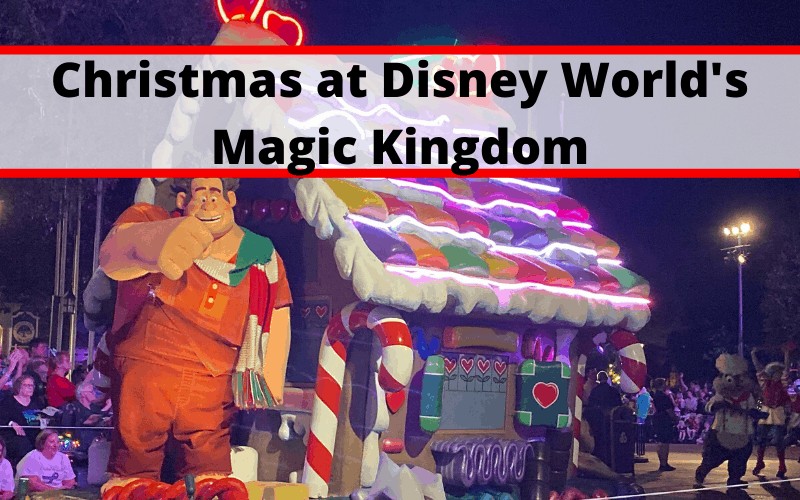 Christmas at Magic Kingdom in Disney World for the holidays. Here are the top things to do.
Christmas at Magic Kingdom during the Holidays
While I am incapable of narrowing down the top things in all of Disney World to do, because there is just so much going on during Christmas, I have been able to choose 5 top activities at the Magic Kingdom that you should add to your bucket list, if it's not on there already.
1- Take in all the decorations along Main St USA
People watching and decoration searching is a day-long event. There is so much to see, so many little details that the Imagineers have thought of.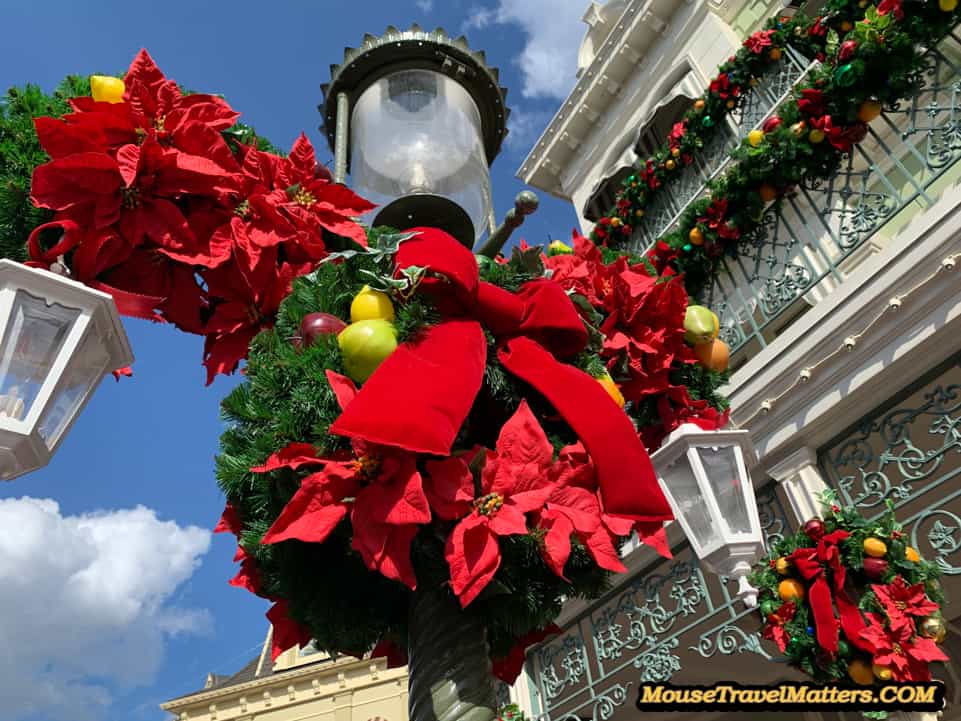 2 – Christmas party
My parents decided this year that they were finished with buying toys and garbage for Christmas, that would only be played with once then forgotten. This year, they decided to gift us Experiences. So we all asked for the same thing; tickets to Mickey's Very Merry Christmas Party!
The decorations are incredible, the characters were unique and amazing, and we loved the special Christmas parade halfway throughout our evening.
Sold out nights can be a little crowded, but with the right itinerary, everything will work out in the end.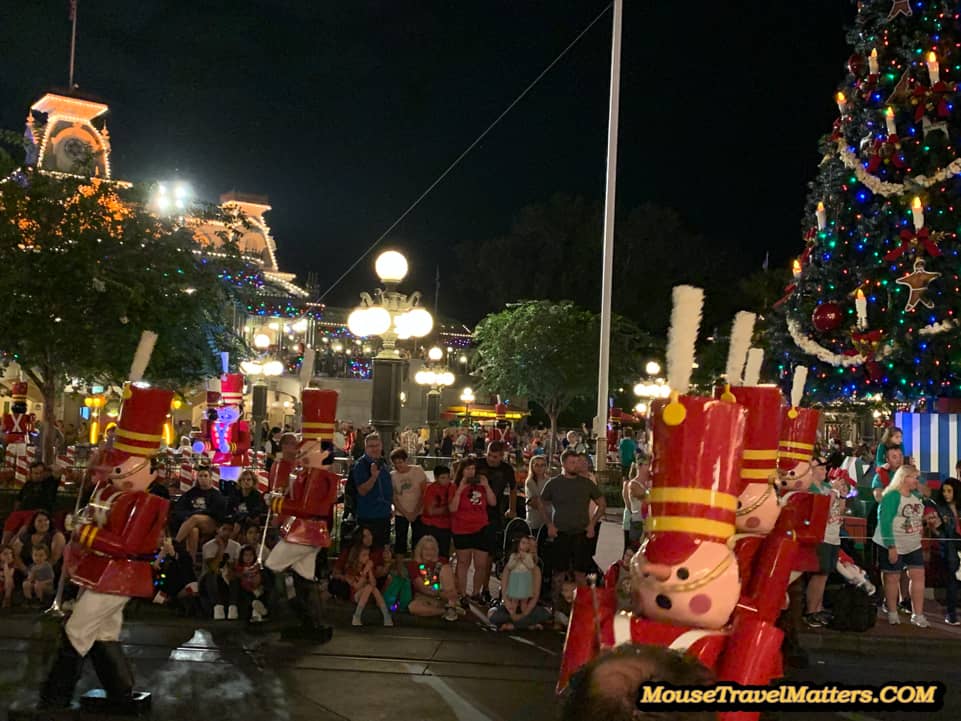 3 – Holiday Merchandise
Window Shopping!! Not only do most rides end in a gift shop, but Main St also has a ton of shops with regular Disney, holiday and Magic Kingdom exclusive merchandise.
The key to smart shopping is grabbing it while you can, and have it shipped to the resort. If you change your mind later, return it. But there is so much available that you will really want to set yourself a healthy budget and try to stick to it.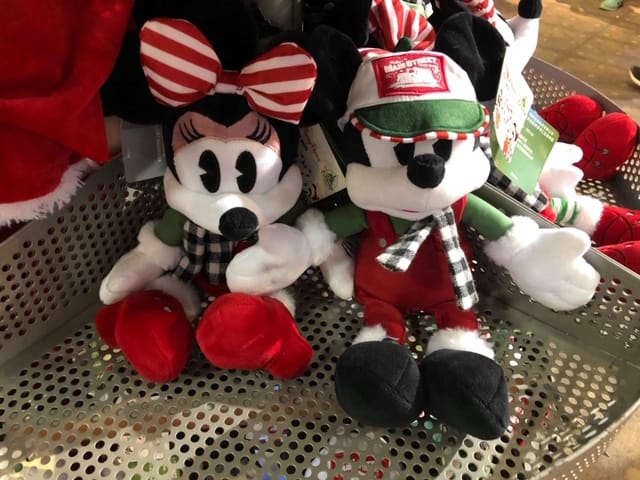 4 – Dapper Dan's
Just before the mid-day parade started, these fine gentlemen came out and serenaded us with their amazing voices and unique instruments. They are not to be missed and their Christmas carols will melt your heart.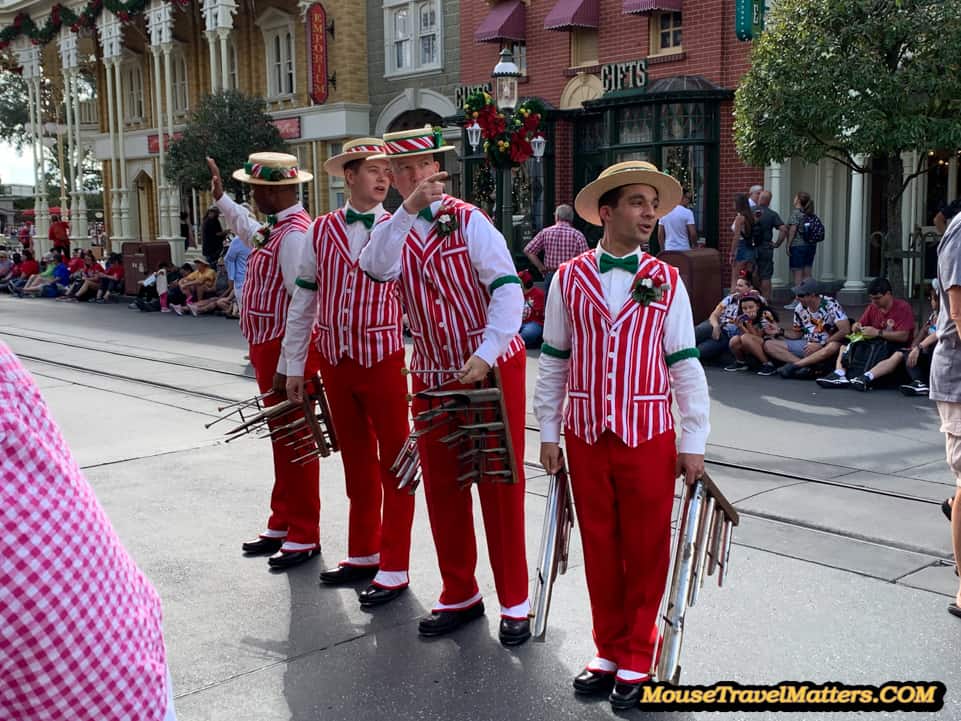 5 – Jingle Cruise
Putting a spin on a Magic Kingdom classic, the Jungle Cruise gang got a little homesick and decided to decorate. Their jokes are just as punny except now they are Christmas themed.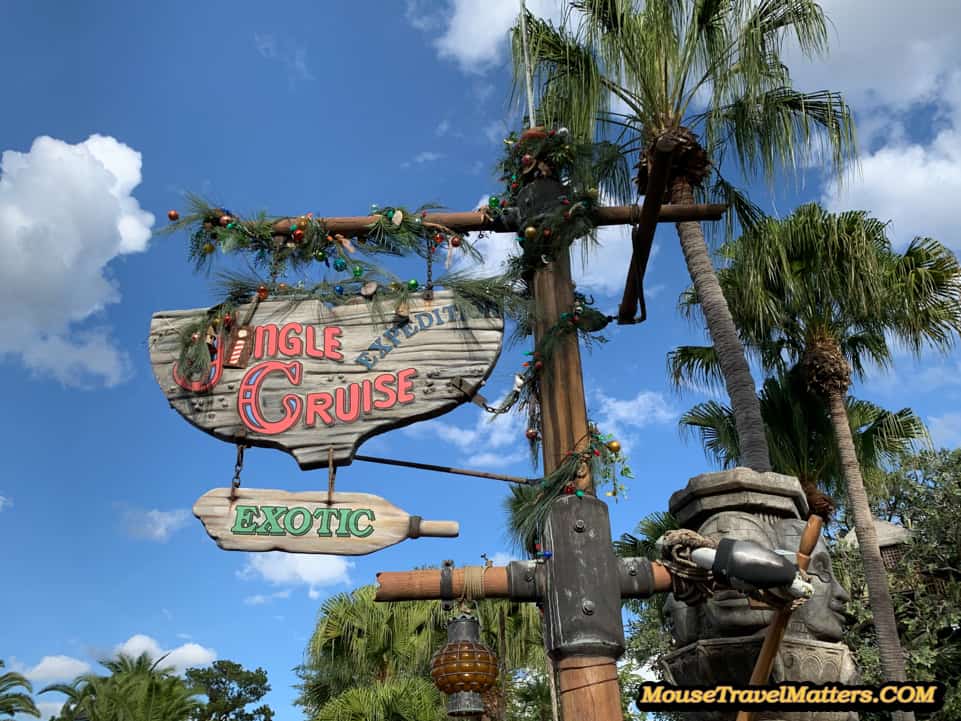 Photos; Jingle Cruise returns to the Magic Kingdom
When will Disney put up Christmas decorations in the Magic Kingdom?
In 2019, the first decorations went up overnight from November 1 to November 2 at the Magic Kingdom. Then the next few days, more touches are rolled out. Most everything was up on November 4.
f you'll be visiting the Magic Kingdom during the very busy week between Christmas and New Years, here are a few tips to make your visit go smoother.
Managing holiday crowds get be a real mess.
Take the time to check out all of the beautiful Christmas decorations and live afternoon holiday entertainment on Main Street USA.
Stop by the Ye Olde Christmas Shoppe in Liberty Square for all of your tree decorating needs, especially if you must have a Disney theme!
PhotoPass photographers are generally available from in front of the Castle, on the Tomorrowland Bridge, and in front of the Rose Garden.
You May Also Like…