Last Updated on September 6, 2019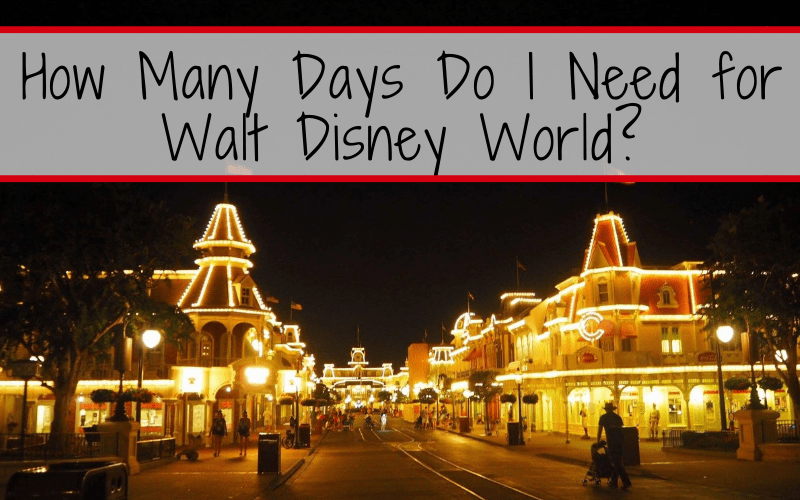 When planning a Disney vacation, two of the first questions that come up are: when are we going and how long do we want to stay? Since it's probably not feasible to stay forever, here's my guide to determining how many days to spend on a trip to Walt Disney World.
You can read more here about How Much Does A Walt Disney World Trip Cost?
This post may contain affiliate links.
To which I earn a small commission, at zero cost to you!
Find more info in our
Privacy Policy
.
Disney World is huge!
You might be feeling unsure about how long your trip should be. It can be hard to get a good feel for how much is actually there and how long it takes to do it. Let's take a look at how much time you'll ideally have for this vacation.
You will need at least 4 days to cover everything, since there are 4 parks. None of them can be completed in less than a single day.
Plus the water parks. Plus Disney Springs. And Resort Hopping.
Then there are personal preferences; do you want to spend an extra day at Magic Kingdom because of the kids, or 2 days at Epcot in order to truly experience each pavilion and dine at various restaurants. Or do you want to spend a day lounging at the pools and having a Spa day.
Depending on arrival and departure times you may be looking at a 10 night stay with 8 full days to enjoy Walt Disney World:
2 Days Magic Kingdom
2 Days Epcot
1 Day Resort/Disney Springs
1 Day Typhoon Lagoon or Blizzard Beach
1 Day Hollywood Studios
1 Day Animal Kingdom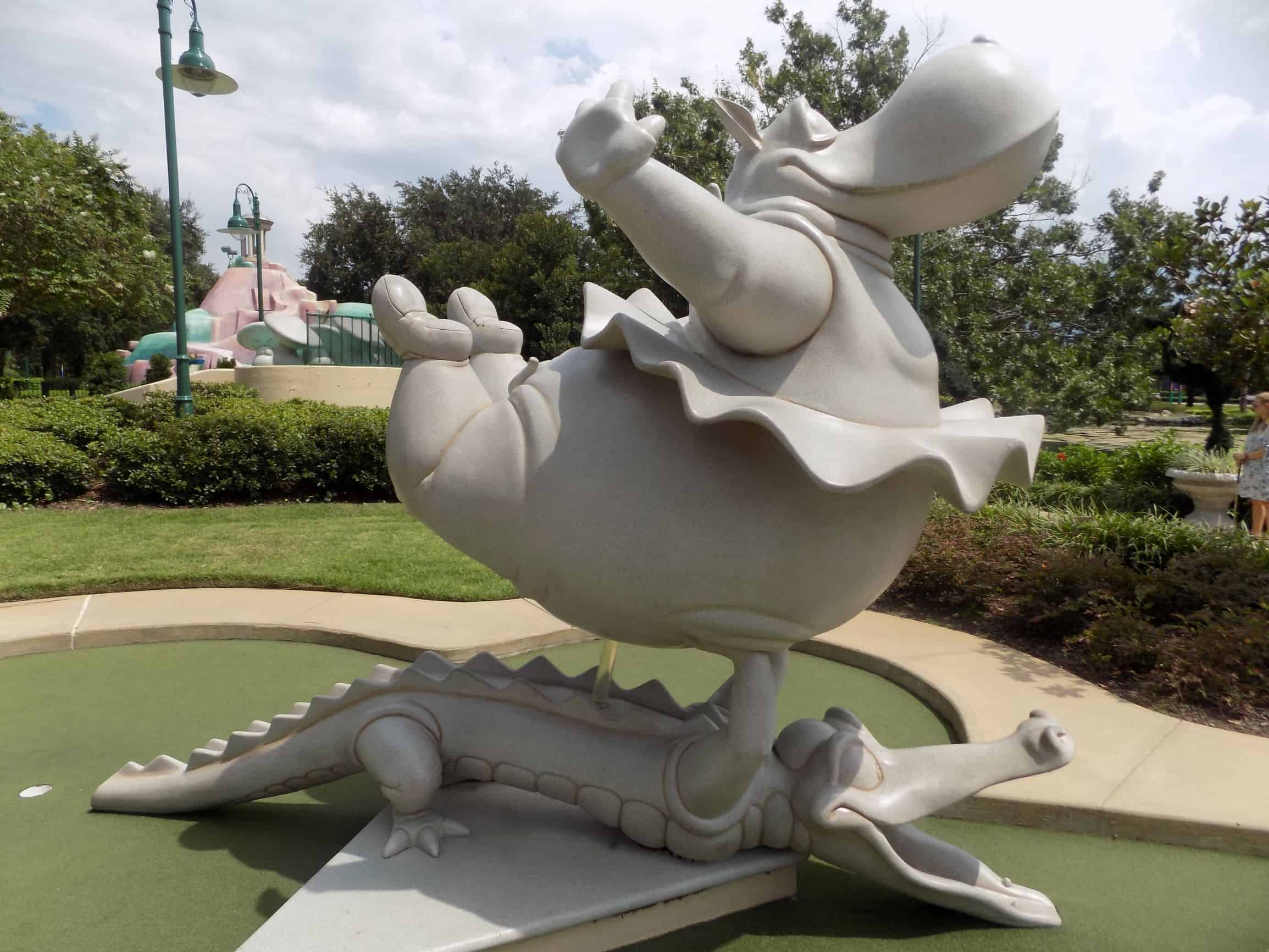 What Else Is There to Do at Walt Disney World?
While the theme parks are the stars of the show, there is even more to do at Walt Disney World than you might think. Here are just a few of the ways you can spend time at Disney:
There is so much to do outside of the parks, that we have even dedicated an entire article to it; 40 things to do without park tickets.
Which scheduled experiences are must-sees?
Taking a look at the daily programs, are there any shows, parades or timed experiences that are must-see items? Plan those out and see what else can be done around them. This will give you a good idea of how long you will need to "complete" Disney to your own satisfaction.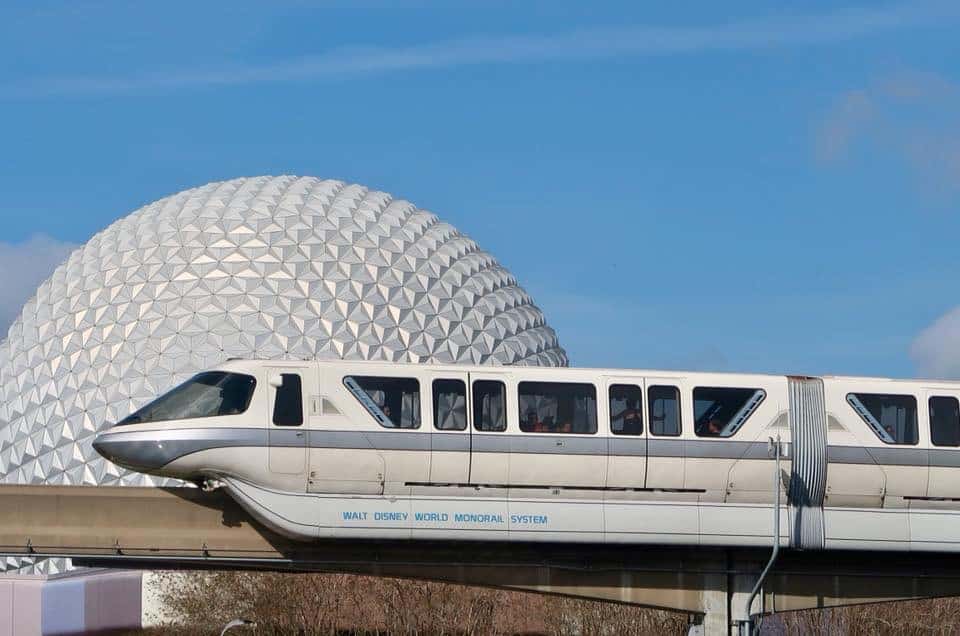 How Old Are the Members of Your Party?
Younger children tend to take longer to do just about everything. Get out the door in the morning, travel from one attraction to the next, and so on. This means your vacation will take that much longer than someone traveling with older children, or those without children at Disney.
Younger children also tend to require more frequent breaks, head back to the hotel sooner at night and have more bags to carry around. They themselves also require more attention than an older child in order to complete the same task. While there are plenty of ways to visit Disney with young children, this is something to consider when deciding how many days is enough.
How Often Do You Visit Disney World?
If you plan on visiting fairly often, perhaps short and sweet is the aim of the game. Travel for a few days, don't use up too many vacation days and return in a few months/years when another event is being hosted. This ideally takes the pressure off of "doing everything" and allows for more enjoyment. If you didn't get it done this time around, there is always next time.
Your Thoughts...
Please share your thoughts in the comments or reach out on social media...We would love to hear from you.
Follow Mouse Travel Matters for Disney Parks news, the latest info and park insights, follow MTM on Twitter, Facebook, and Instagram.
You May Also Like