Disney Park Bag Excursion Items
A lot of these items will be readily available and best picked up on your Disney World arrival day as this way they will be the most up to date. Other items can be gathered from online sources.
MagicBands or Park tickets. On-site guests receive MagicBands. Off-site guests receive park tickets.

MagicBands can be linked-to Park tickets as well.

Park Maps – best picked up at the park our your Disney Resort hotel.

Our use the My Disney Experience App.

Lanyards. Off-site guests will appreciate a lanyard for there park tickets and credit cards.

Easy access and free hands are key.

Remember lost park tickets are not replaceable if you lose them.

Bitbelts. This can keep you from losing your MagicBand during a trip.

There are many stories online of Disney guests losing Magicbands and spending exorbitant amounts of time and energy sorting it.
The Magicband can be just about any size required.

Photo ID.
Credit Card. Although you can charge purchases to MagicBands, We always bring a little cash and a credit card just in case.
Autograph Book. Items other then books can also be autographed.

Remember to have a good packing plan for these bulky items.

Autograph Pen. Larger pens such as Sharpies are great.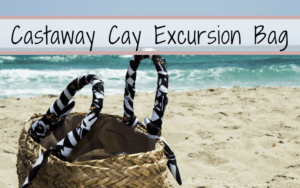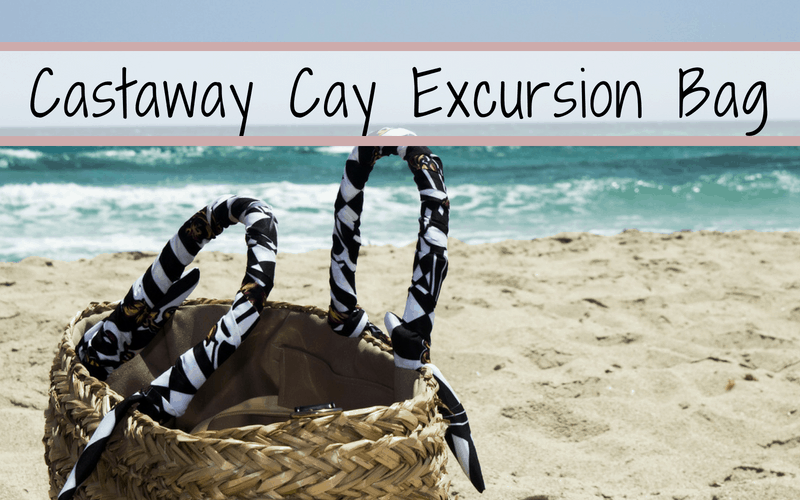 Gadgets & Gizmos Galore
We use a smartphone and other gadgets in everyday life, using them for trips is no different. Whether you need a phone for simple communication or the latest apps. Having all the required accessories in your Disney park bag is a must.
Mobile Phone. – For the My Disney Experience and Disney Play App.
External Battery Charger, is required for any travel adventure, Disney is no exception- phone batteries empty quickly at Disney Parks.
Fitness band or smartwatch. great for tracking your progress and a great conversation piece that truly captures the scale of the parks.
---

---
Grocery Items
Having some snacks in your Disney park bag to supplement your meals is a great boost. Stay refreshed and don't forget to hydrate.
Refillable water bottle. One for each kid and one for the adults. Refilling is a breeze at the water fountains or restaurants.
Snacks. I like bringing rice cakes, and other little treats.
Sundry Items
Ziploc Bags. Need to keep something dry? Large Ziploc bags are great, learned this camping. Separating items can also help avoid messes.
Spare clothes for the little ones.
Light Blanket. useful for hot summer days, and great for parades, etc.
Towel. To dry off on those hot days
---
Stuff For Kids in Your Park Bag
Waiting gets boring. It's always beneficial when travelling with kids to have something for them to do during the waiting game.
If the parks are not open yet, your waiting in line at an attraction, or waiting for food to arrive. Here is some stuff for Kids to do.
Park Bag Brainstorm Session:
Take a family Selfie or two.
---
The posts and pages of Mouse Travel Matters
do contain affiliate links that we earn a small commission for,
they come at no extra cost to you!
Your Thoughts...
Please share your thoughts in the comments or reach out on social media...We would love to hear from you.
How do you pack your Disney Park Bag?
You May Also Like…